Description: The industry-specific file share generator let's you create realistic Windows file share folder structures in a few clicks. Simply pick an industry and we'll create the entire share for you!
Generating File Shares
Step 1: Flip the switch
The generation options are under the device's Windows File Share settings.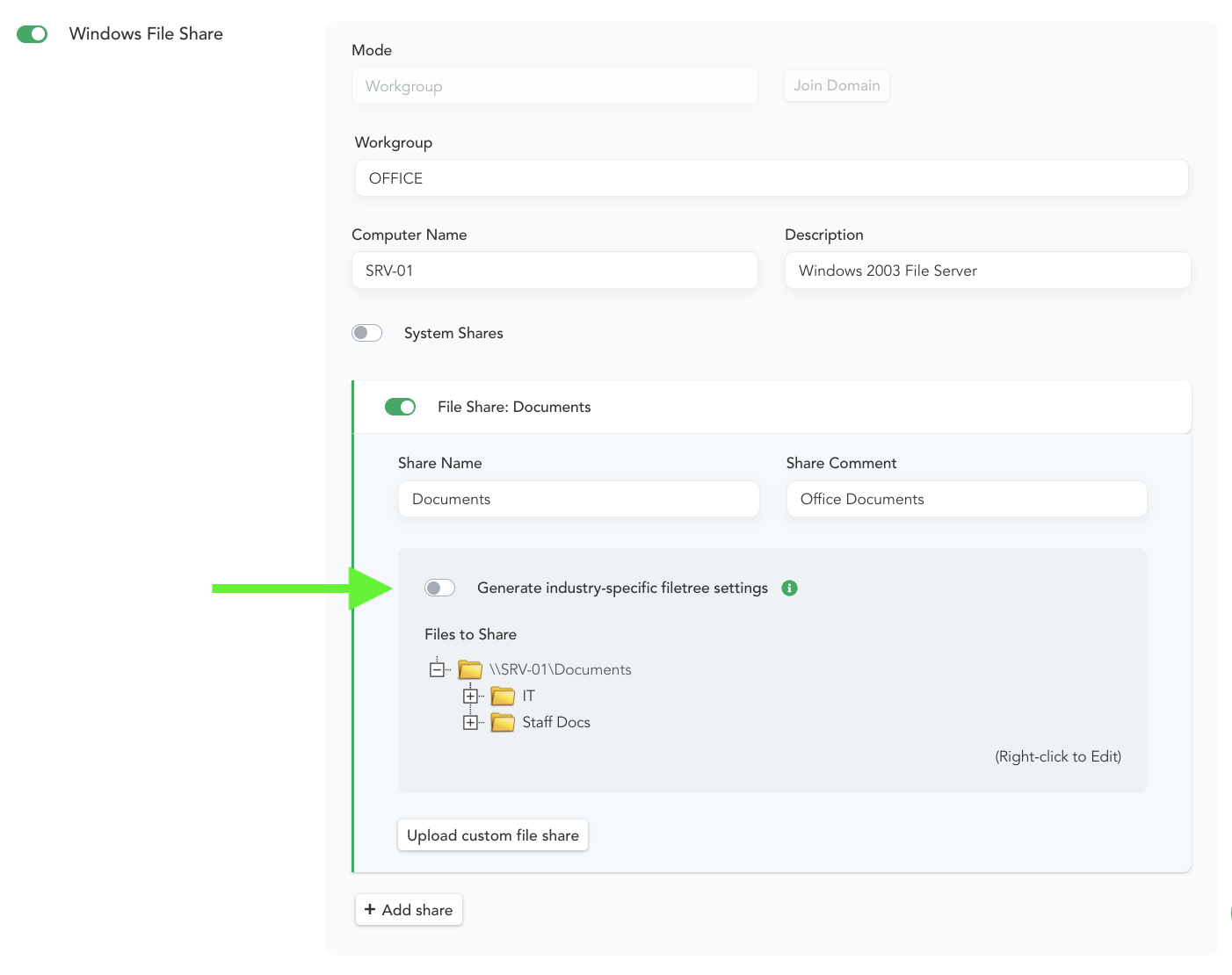 Step 2: Select an industry
To generate an industry-specific file share simply choose an industry that best matches your use case. Don't like the generated share? Hit "Regenerate" to grab another.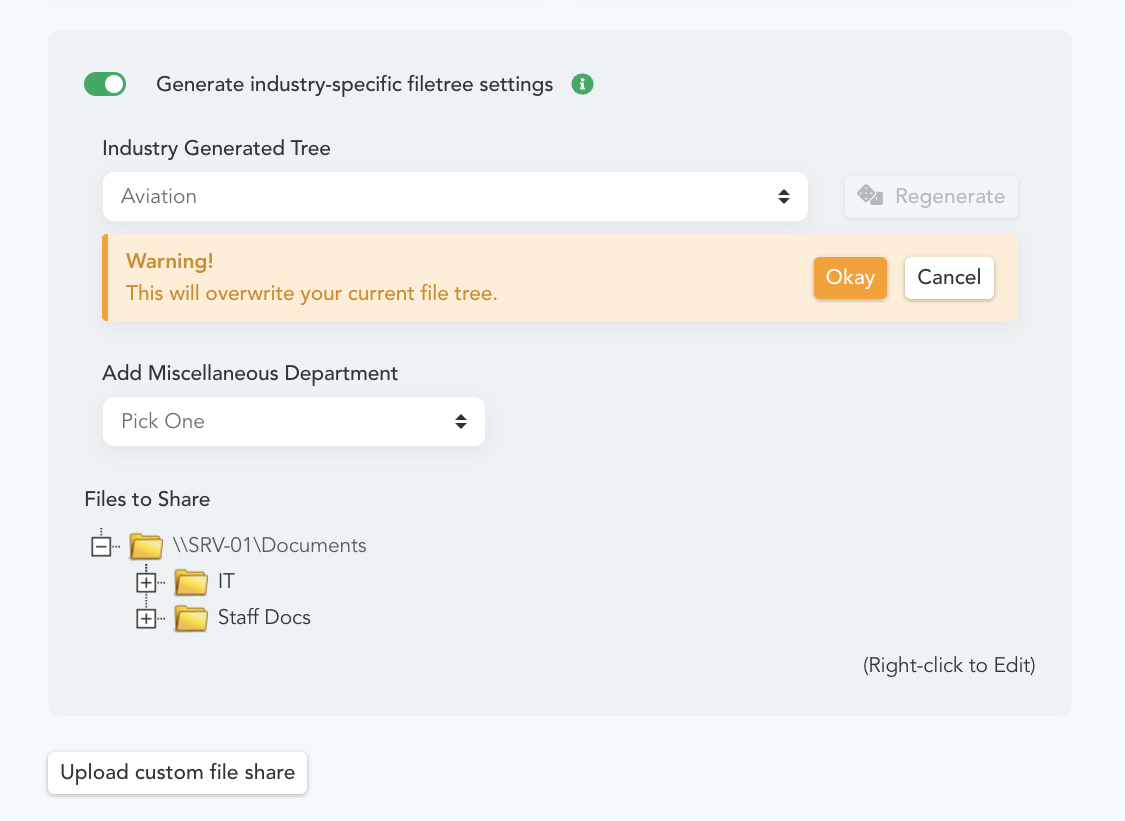 Step 3: Save your structure
Hitting "Okay" will generate a unique file tree structure for this industry.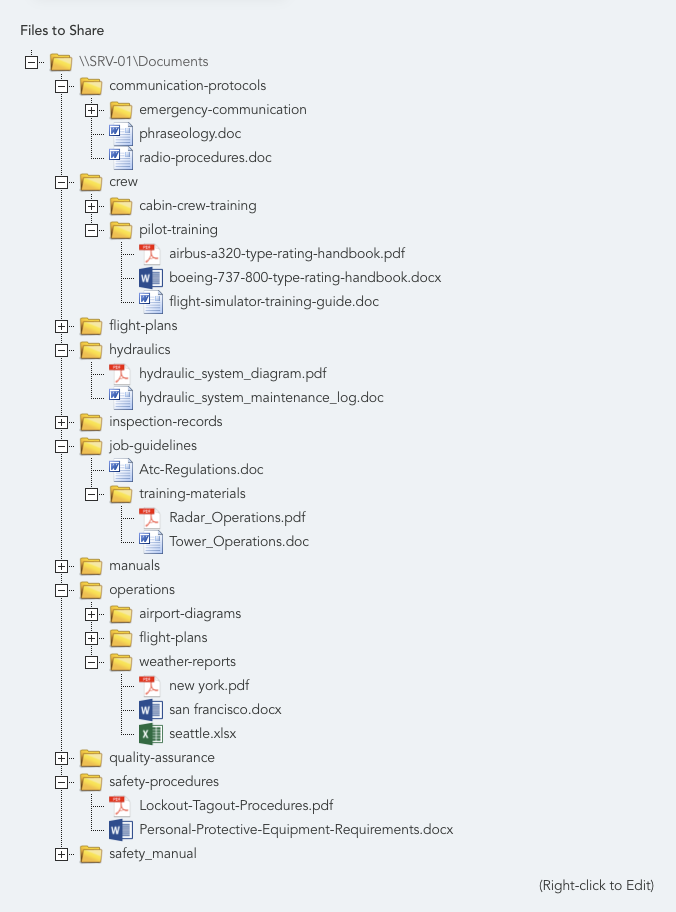 From here edit, add, delete and rename whatever you like!
Step 4: Push your config
Save your device settings. Your Windows File Share should now have your shiny new file structure.
Miscellaneous Departments
Besides entire tree generation the "Add Miscellaneous Department" will append a folder for a common department. The current choices are: Financials, Human Resources, IT, Legal, Marketing and Sales.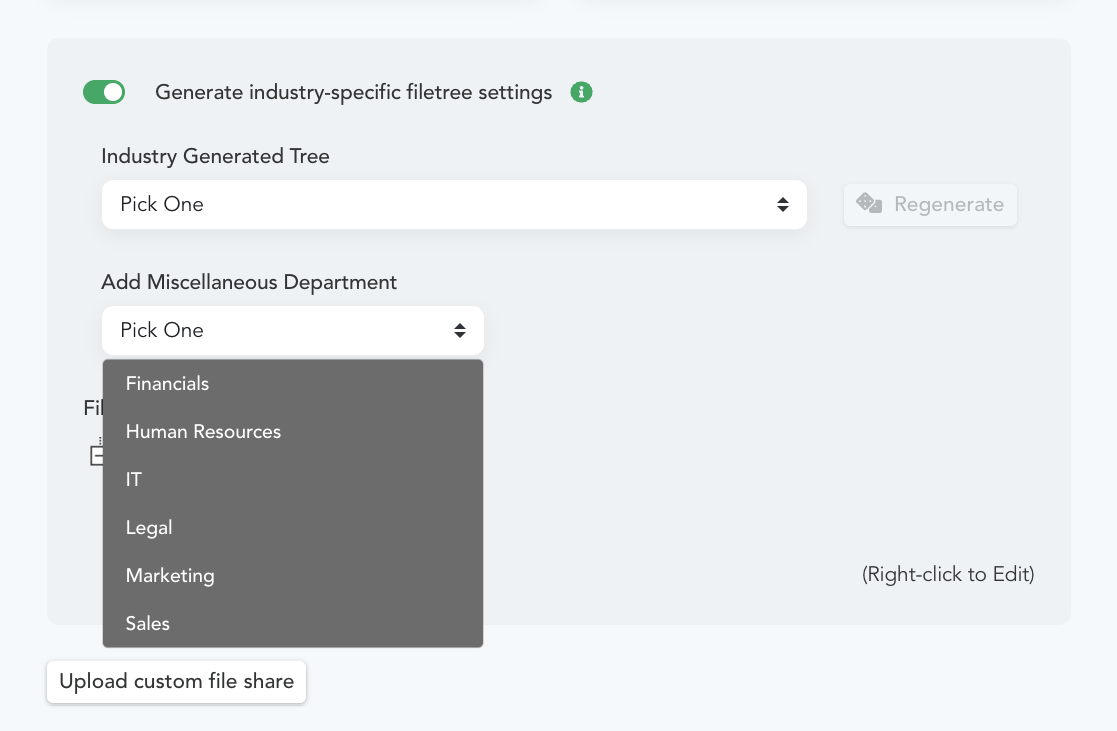 This will include the folder in the top level of the file tree.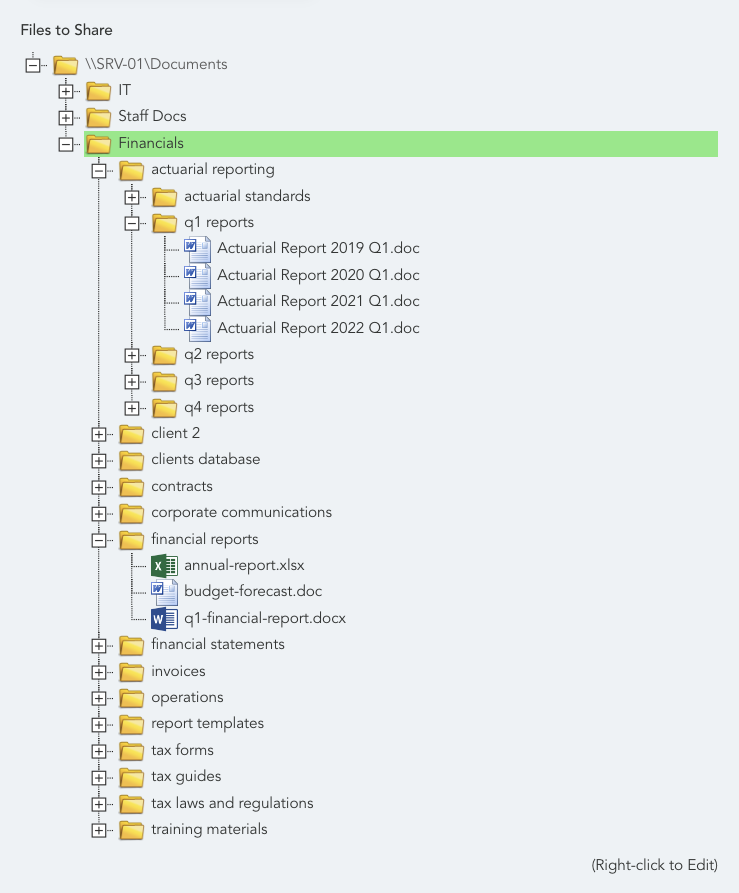 Add these department folders to a generated tree or one you've crafted yourself!