Description: To decrease false positives, you can ignore traffic from known traffic sources (such as internal scanners) under a specific Flock.
Follow the steps below to add known traffic source IPs to the ignore list under your Flock:
Step 1:
Log in to your Console.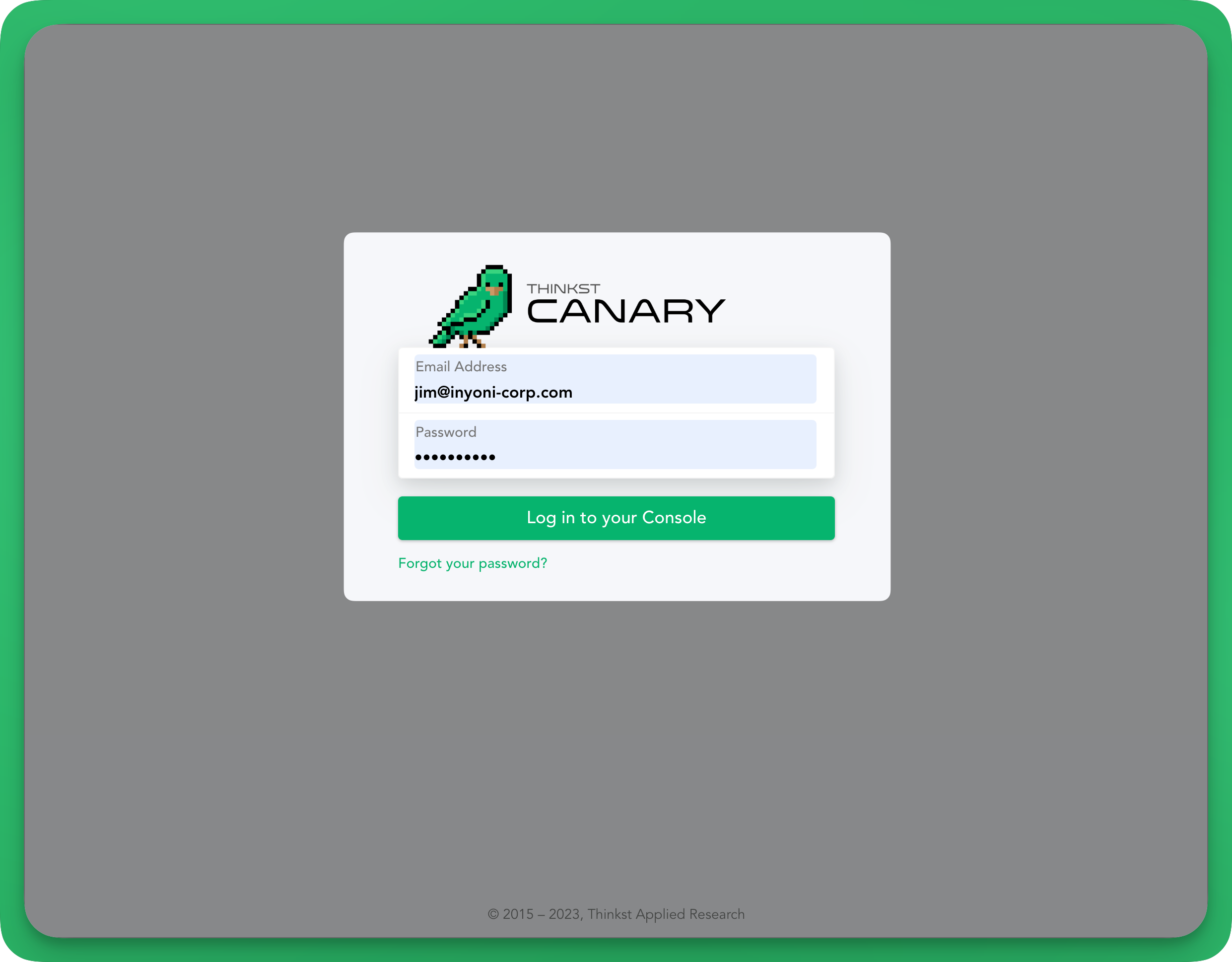 Step 2:
Select the flock you'd like to add an exclusion too.
Note: we are selecting Default Flock.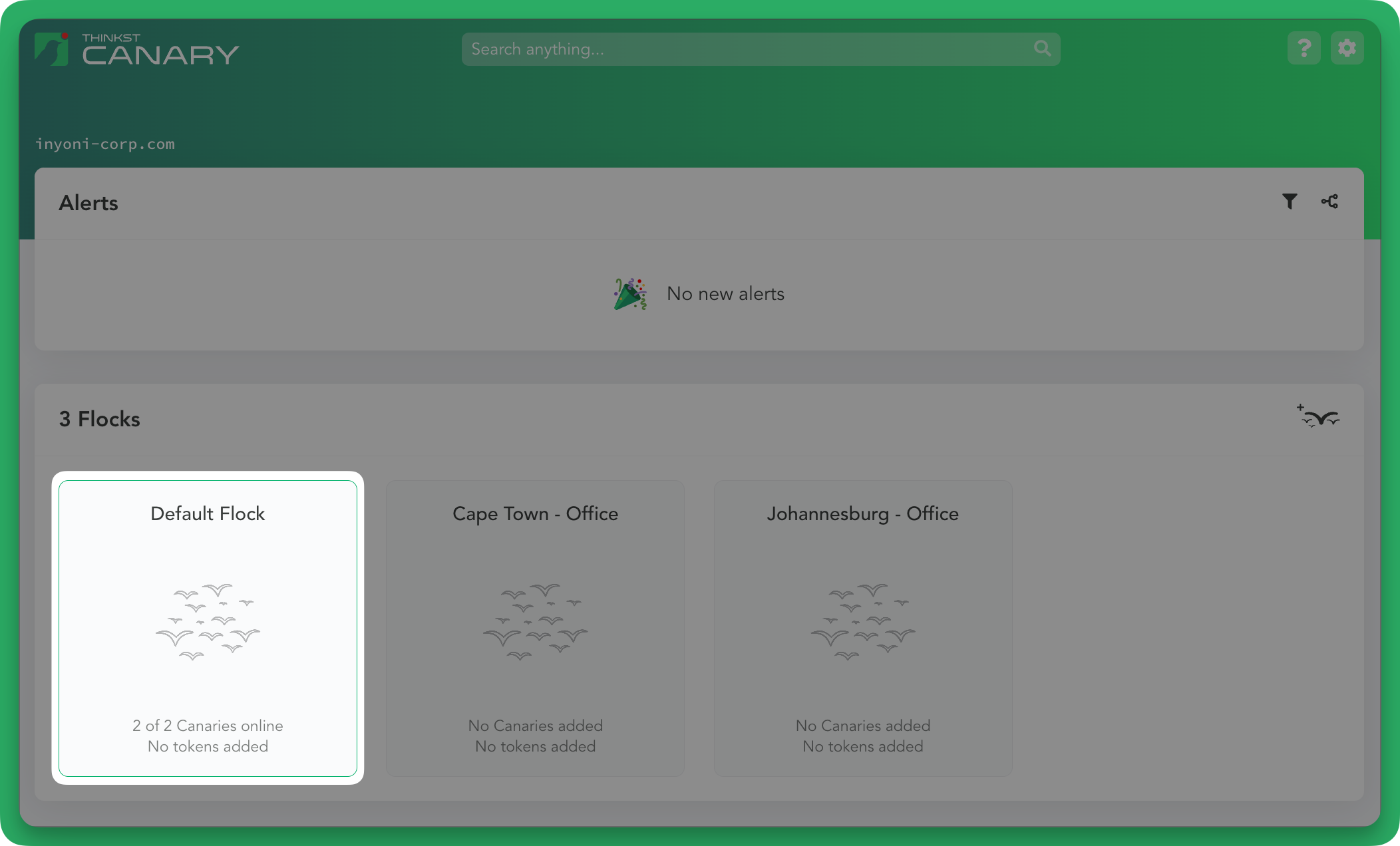 Step 3:
Click on the Gear Icon under the flock page.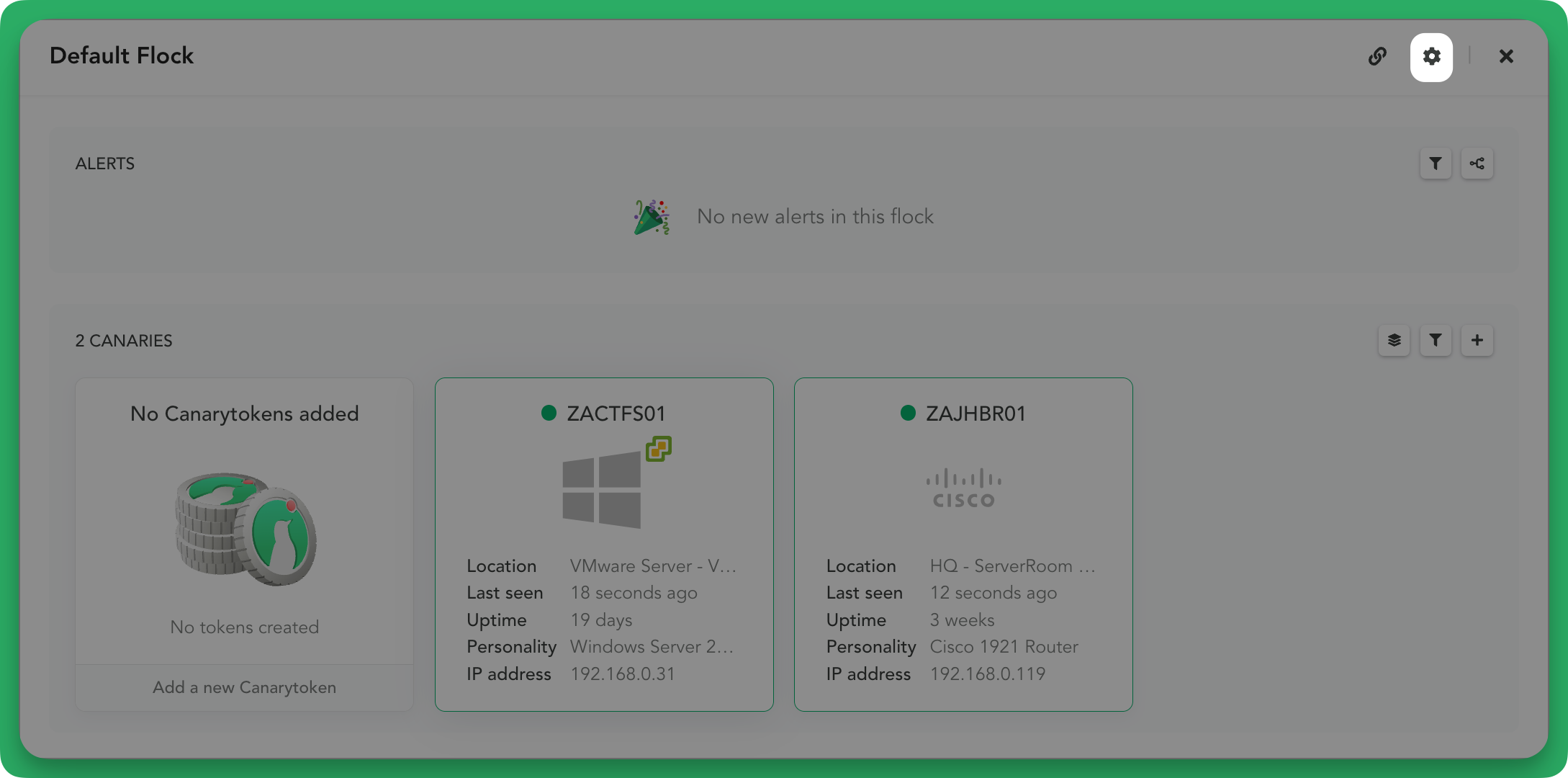 Step 4:
Scroll down to the Alerts section.
Click On under the Ignore these IPs option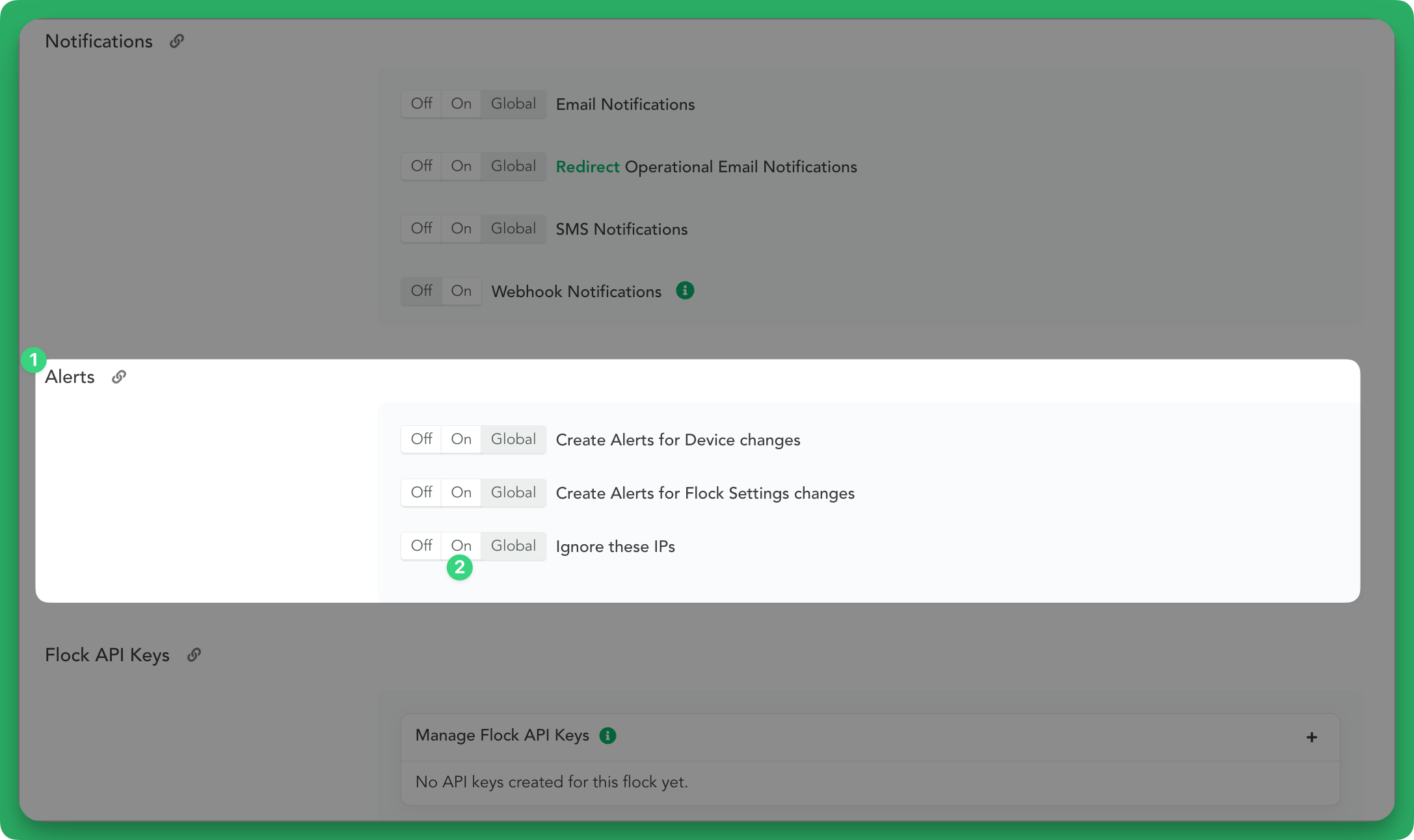 Step 5:
Add the single IP Address to the flock Ignore list.
Click Save to apply the exclusion.

Note:
By default the flock will be set to "Global" ignoring the IP addresses specified in the global ignore list.
If you would like to ignore a specific IP within a flock and ignore the IP's specified in the global ignore list, follow the steps below:
Enable Inherit Globally Ignored IPs to include the global ignore list.
The global ignore list will be displayed here.
That's it, you're done ;-)