Description: Two-factor authentication (2FA) adds a second layer of security to your Consoles authentication process. In order to reset 2FA on your Canary Console follow the steps below:
Note: If an administrator is unavailable, please reach out to support.
Log in to your Console.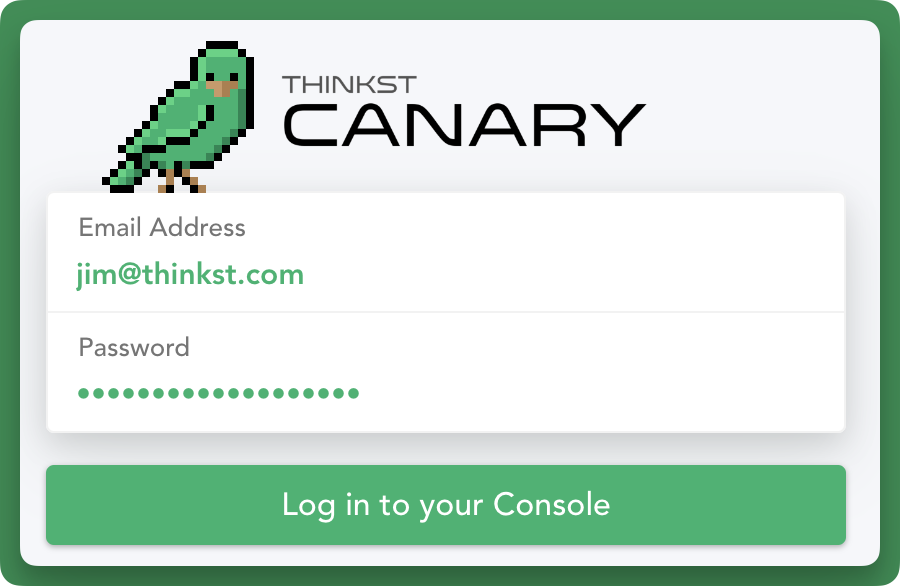 Step 2:
Click on the Gear Icon.
Click User Management.

Step 3:
Head over to the user having trouble with 2FA and toggle the TOTP switch.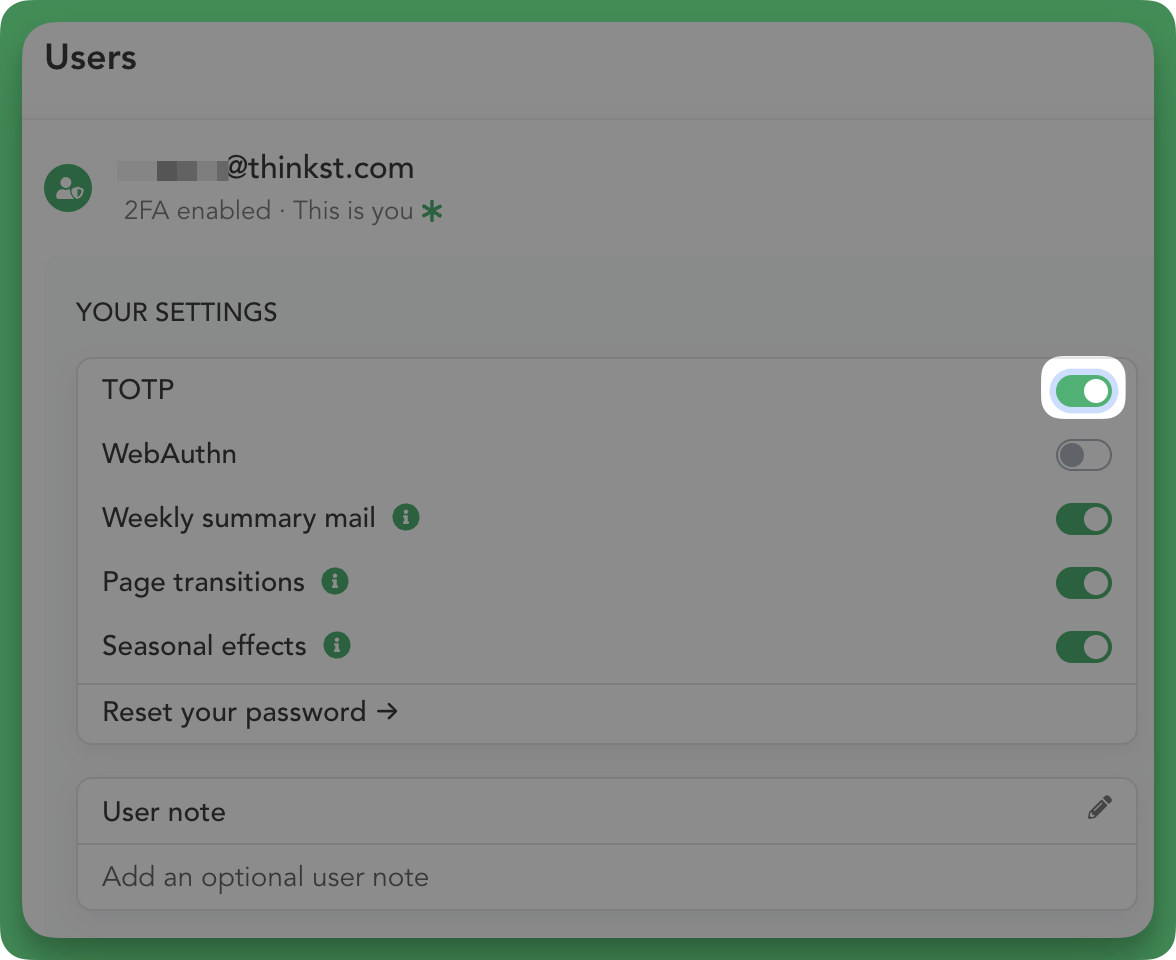 Step 4: (Optional)
2FA can be re-enabled by toggling the switch on the user.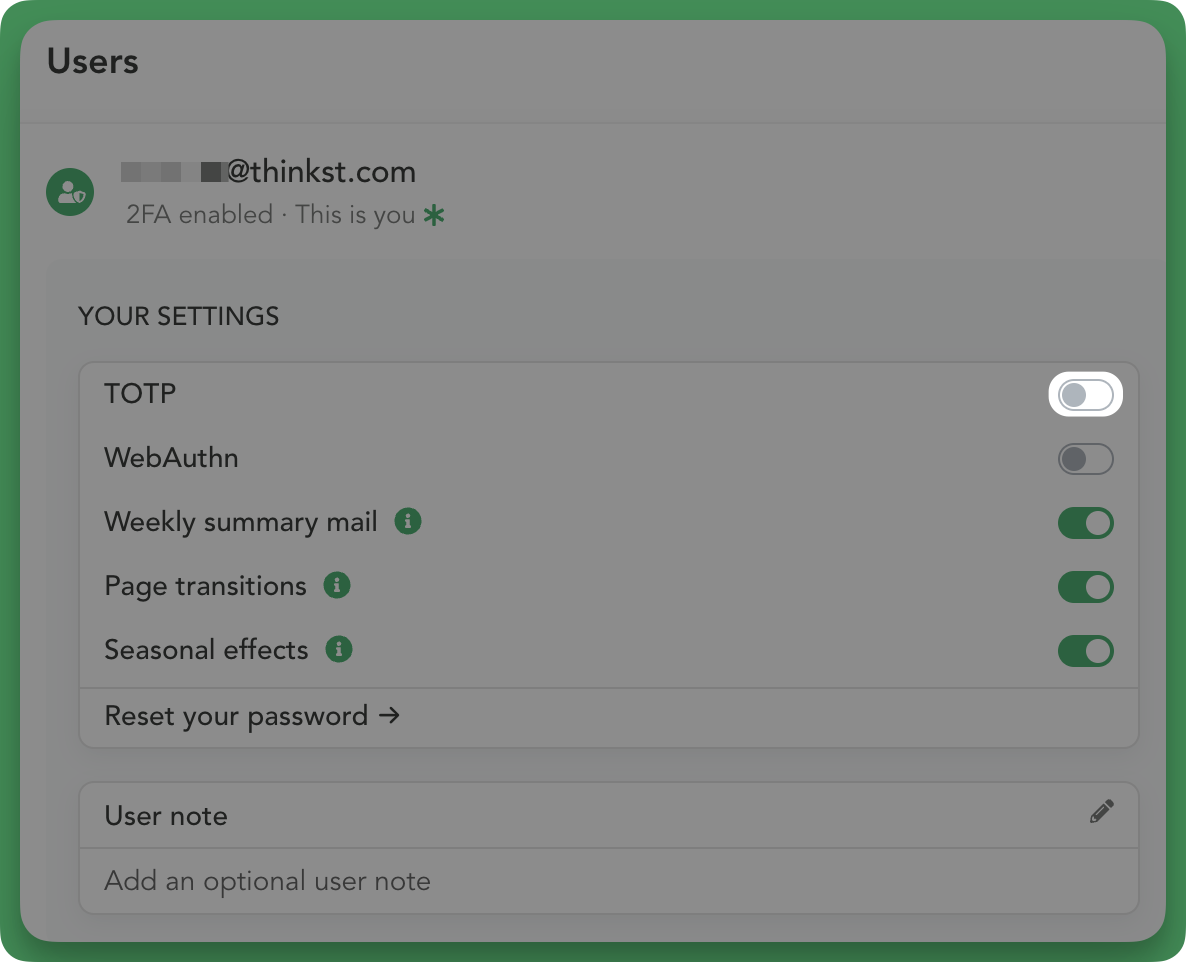 Step 5:
If re-enabled, the user will be presented to setup 2FA on next sign-in.
Open your chosen Authenticator App :
Scan the QR Code.
Type in the pin that is displayed on the App.
Click on Verify.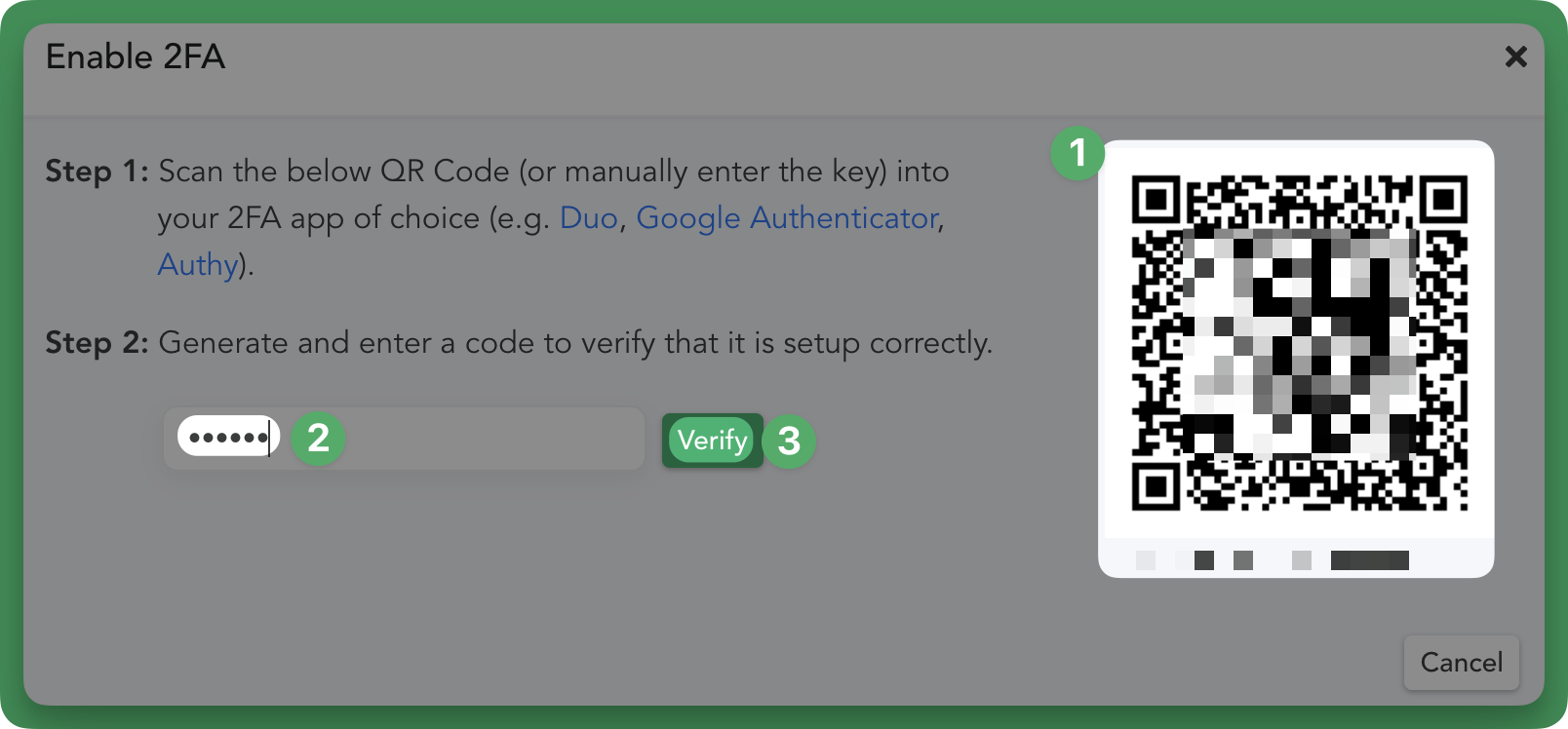 The next time you log in, you will be asked to enter in your newly configured 2FA pin.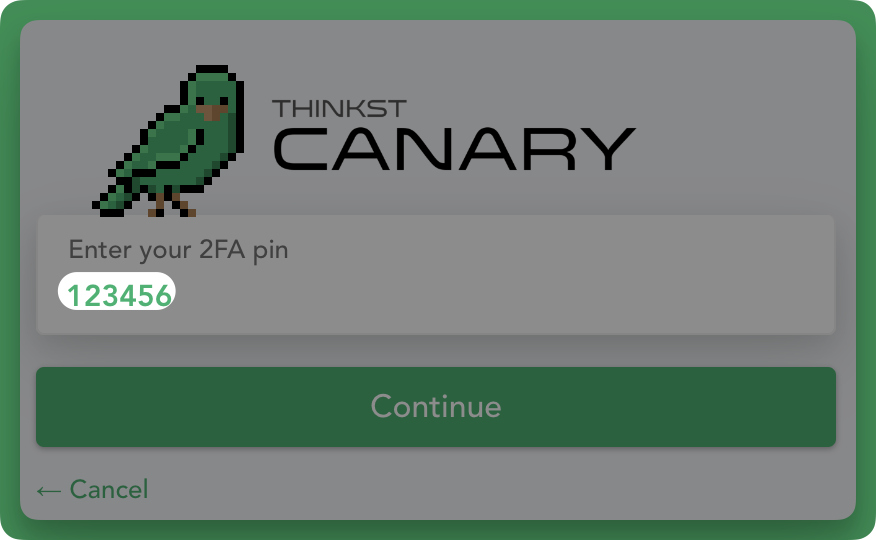 You're done! ;-)