Description: Reset your login password for your Canary account.
Step 1:
Head over to https://canary.tools.
Step 2:
Click on "Login"

Step 3:
Click on "Forgot the password?"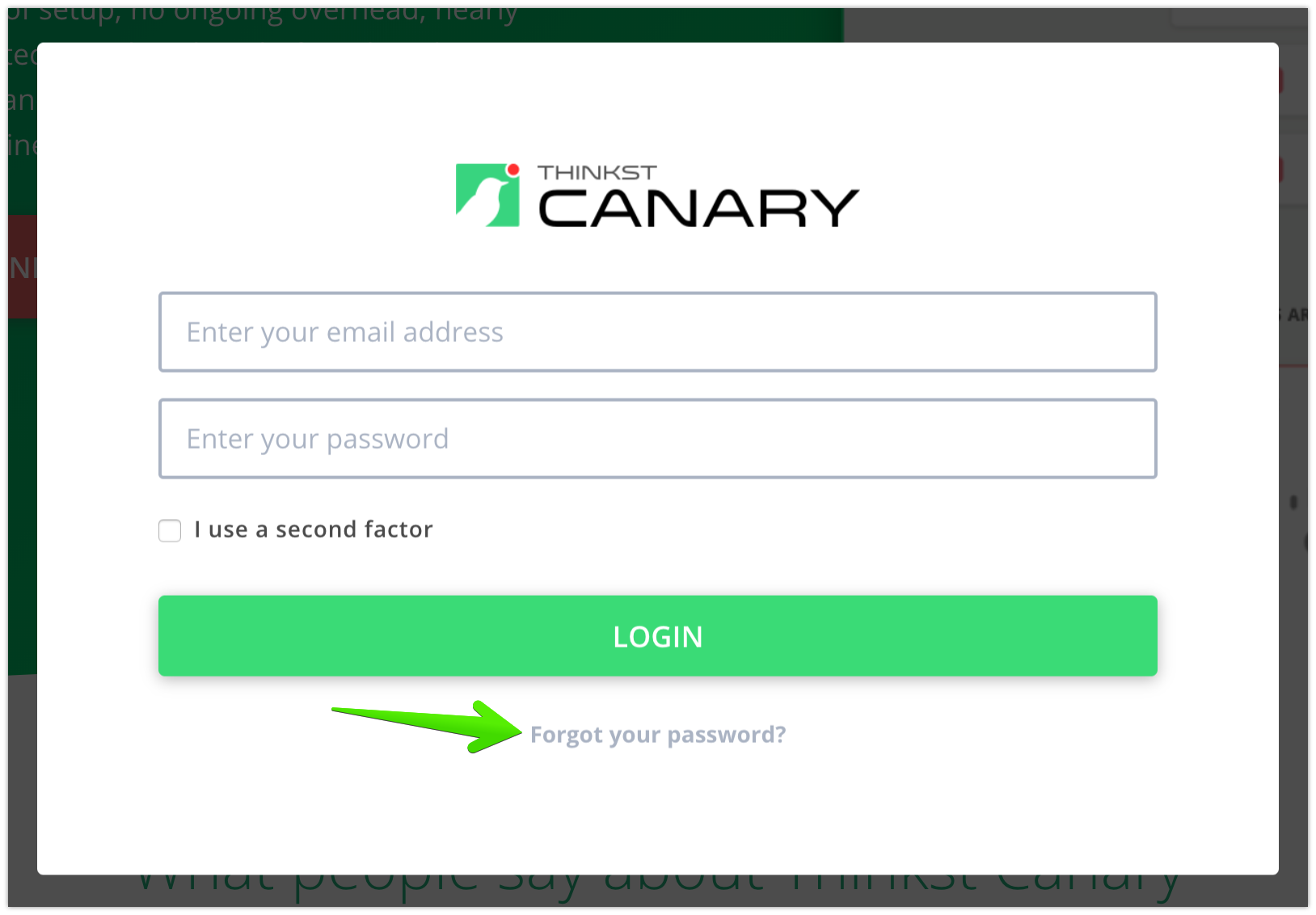 Step 4:
Enter in your email address and click on "Reset password"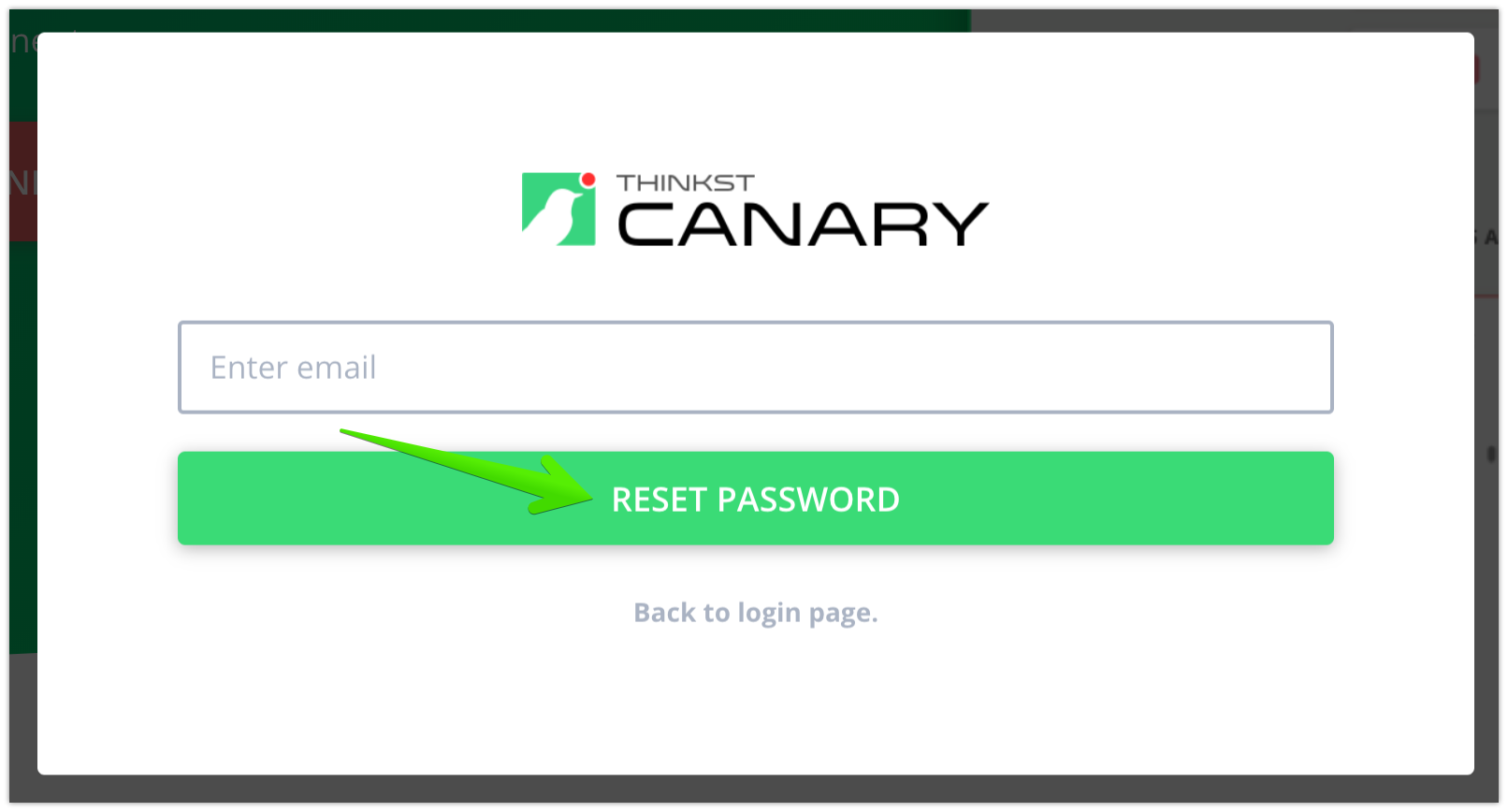 Step 5:
You will then receive a password reset link via your email address. (check your mailbox and click on the link provided)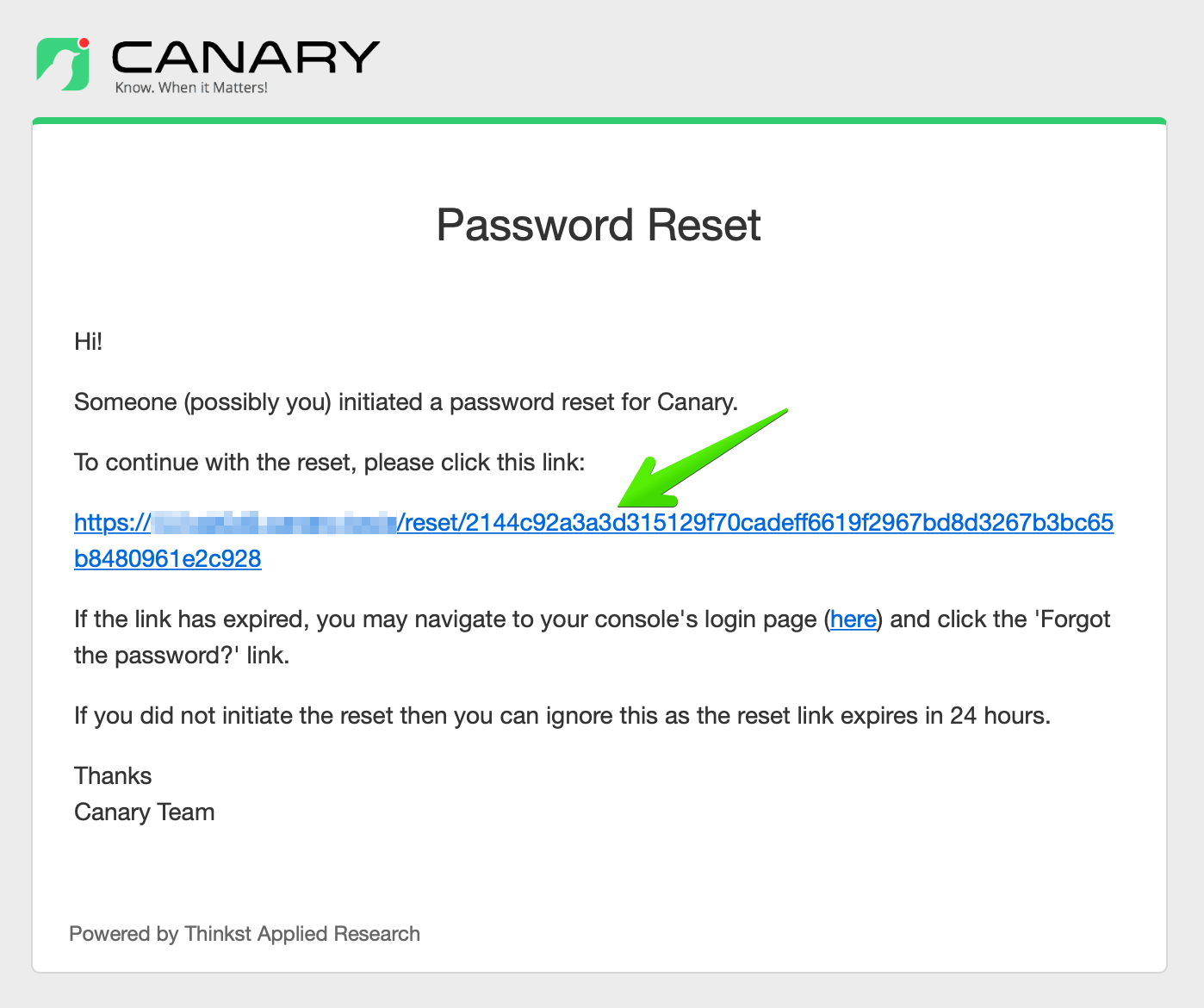 Step 6:
Enter in your new password and then click "Update Password"

Step 7:
You have now reset your password and should be good to login to your Canary Console.