Description: Your Canaries can alert when they disconnect/reconnect to your Canary Console. You can manage these connection notifications on a per-device basis if you wish to disable or enable connection alerts for a particular bird. For example, if you're dealing with an unstable network which is causing the device to lose connection to the console repeatedly, disable disconnect alerts to avoiding disturbing responders.
Follow the steps below to manage Disconnect/Reconnect Notifications on a Canary:
Step 1:
Login to your Console.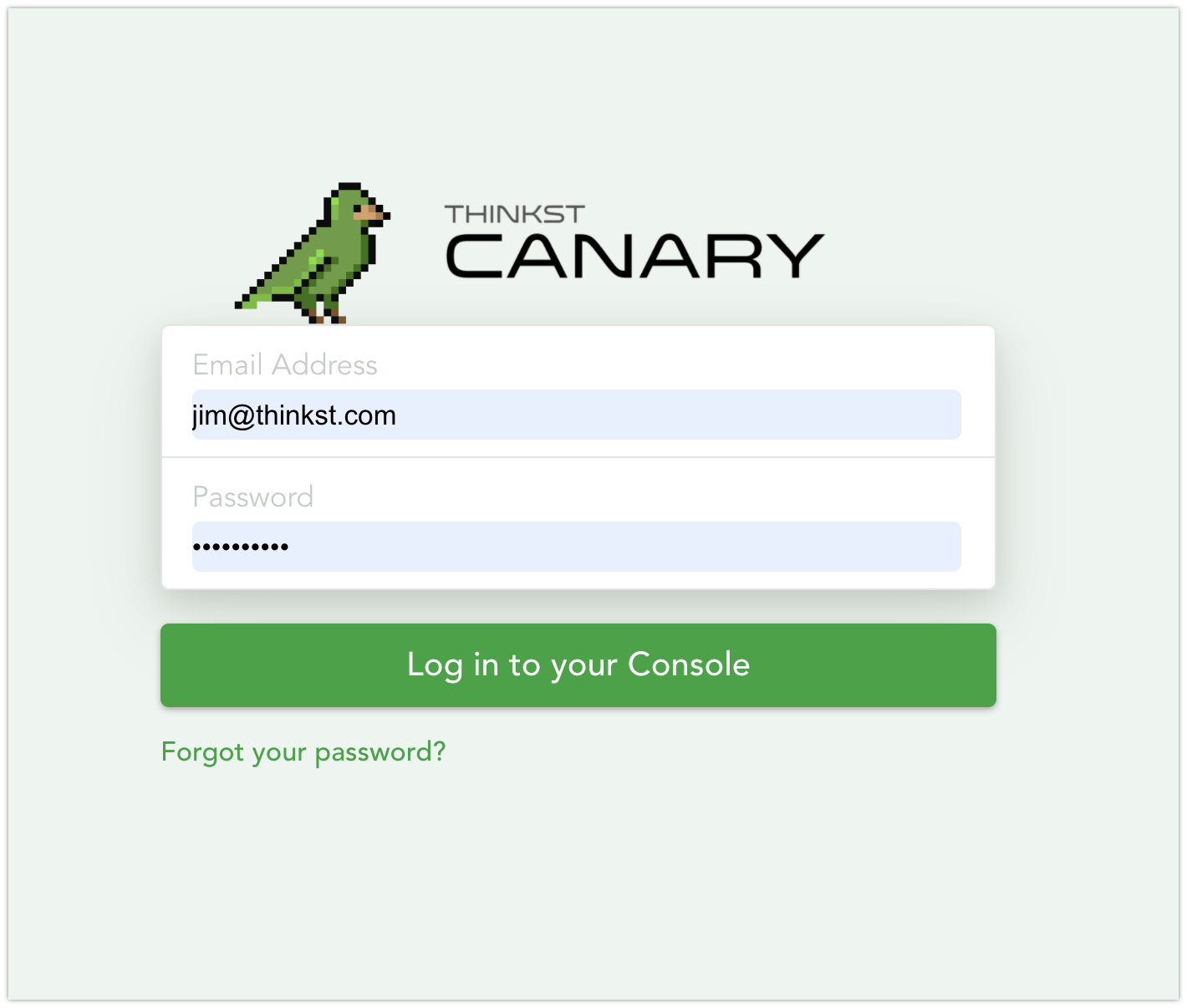 Step 2:
Click on the Canary you want to manage notification on. Step 3:
Click on the "Gear" to change the notification for this Canary.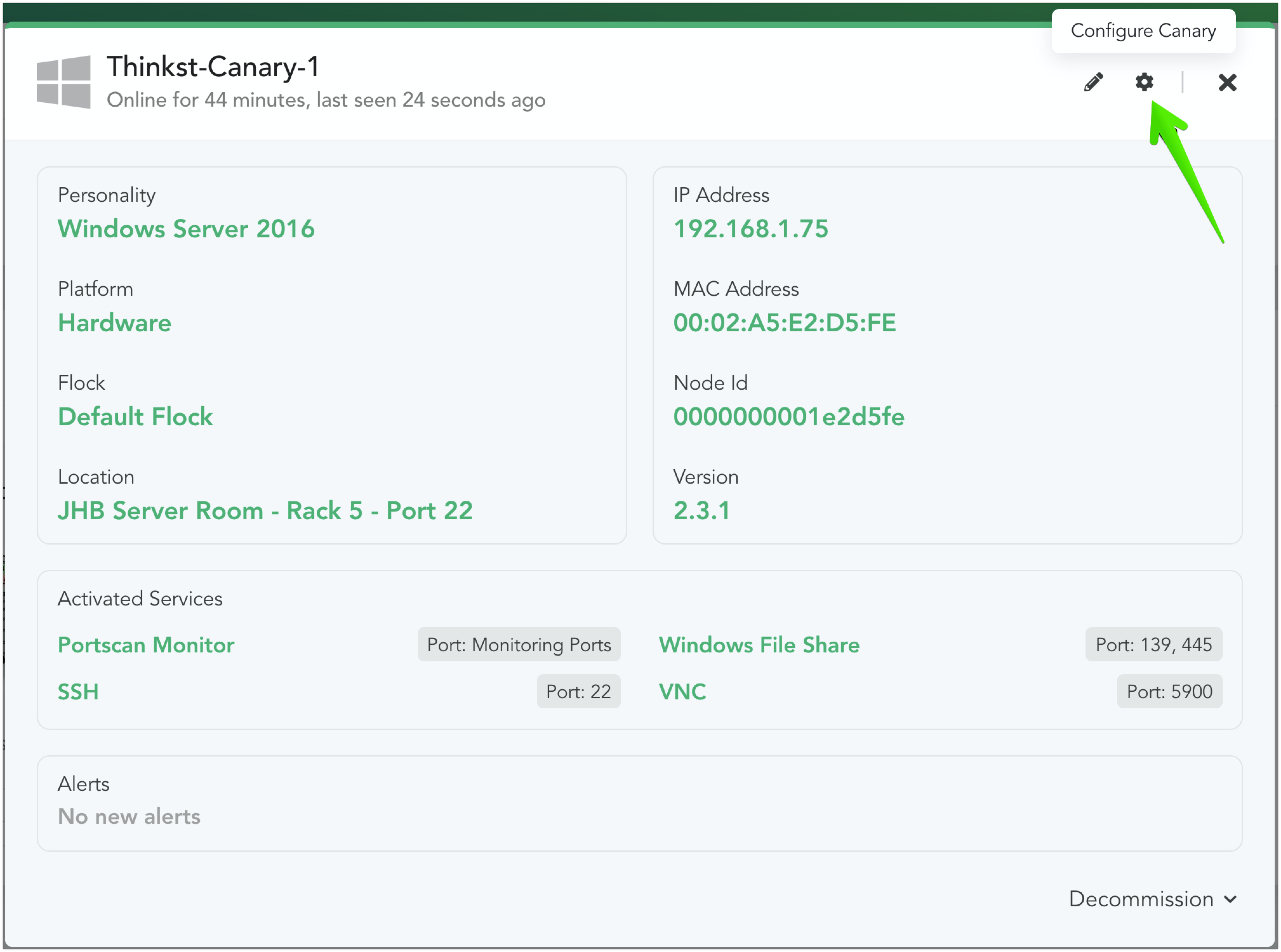 Step 4:
Enable/Disable Disconnect and/or Reconnect Notifications.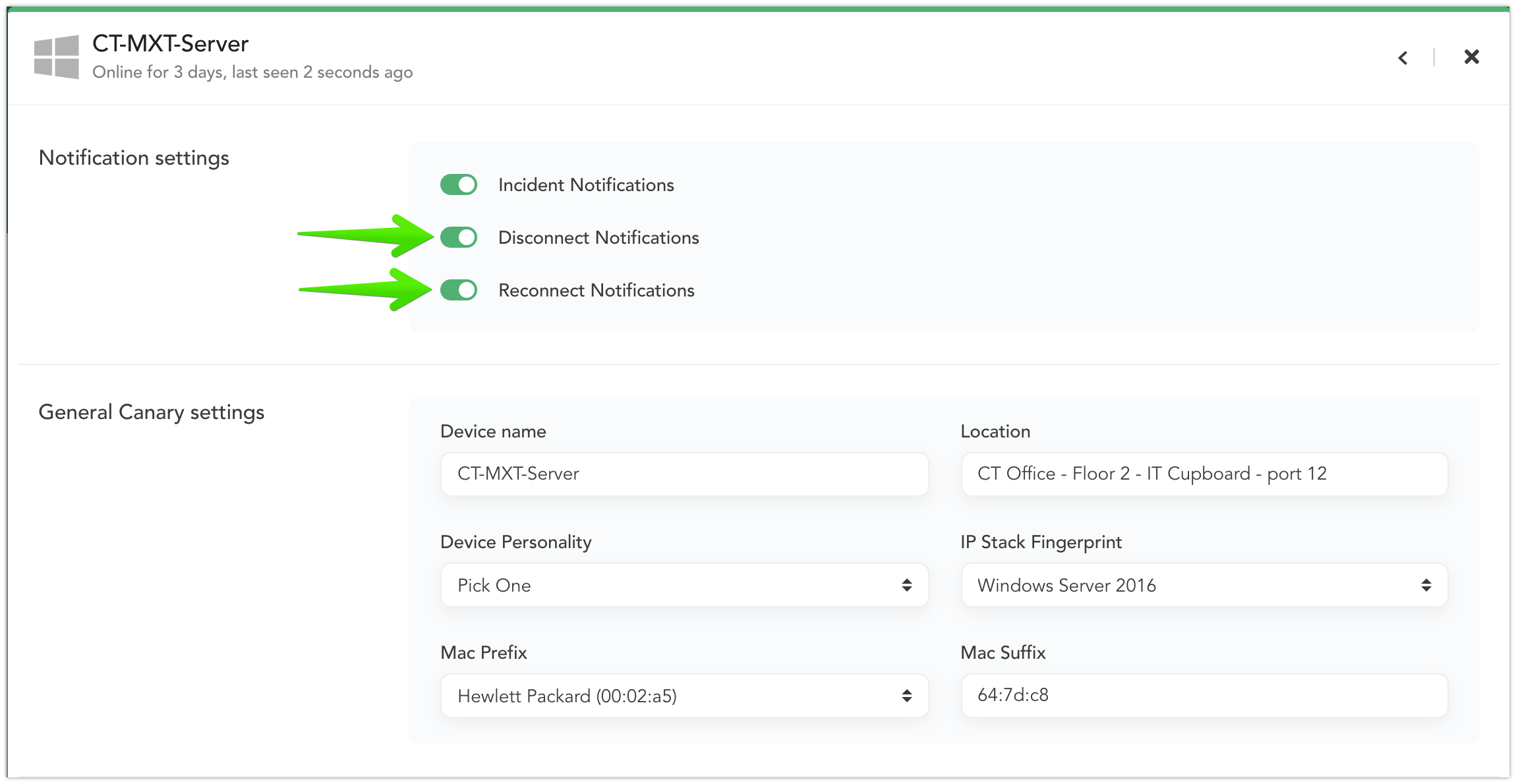 You're done! ;-)