Description: Canary supports outgoing Webhooks from a flock to an endpoint of your choice. This event-driven approach means you get your alerts in realtime! We support your favourite apps, such as Slack and Microsoft Teams, as well as support for Generic Webhooks.
Note: We also support a Global Webhook for Microsoft Teams - see guide here
Follow the steps below to enable and setup Webhooks for Microsoft Teams on your Canary flock:
Step 1:
Log into your MS Teams account and create a new (or use an existing) Connector by following the below steps (you can also take a look at a more detailed guide here).
Add a connector to a room (we created a "Canary Alerts" room for all our alerts).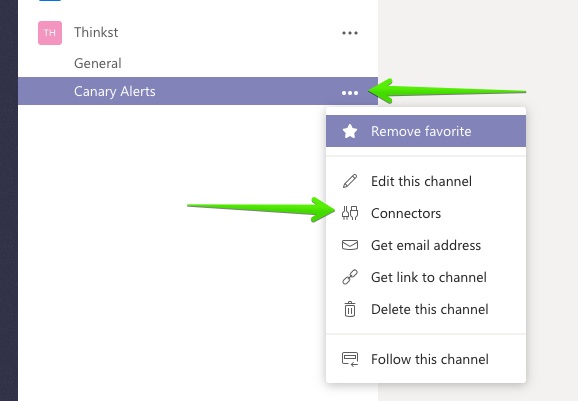 Step 2:
Find "Incoming Webhook" and click on "Add".

Step 3:
Give the Webhook an identifiable name, optionally upload an image, then click "Create".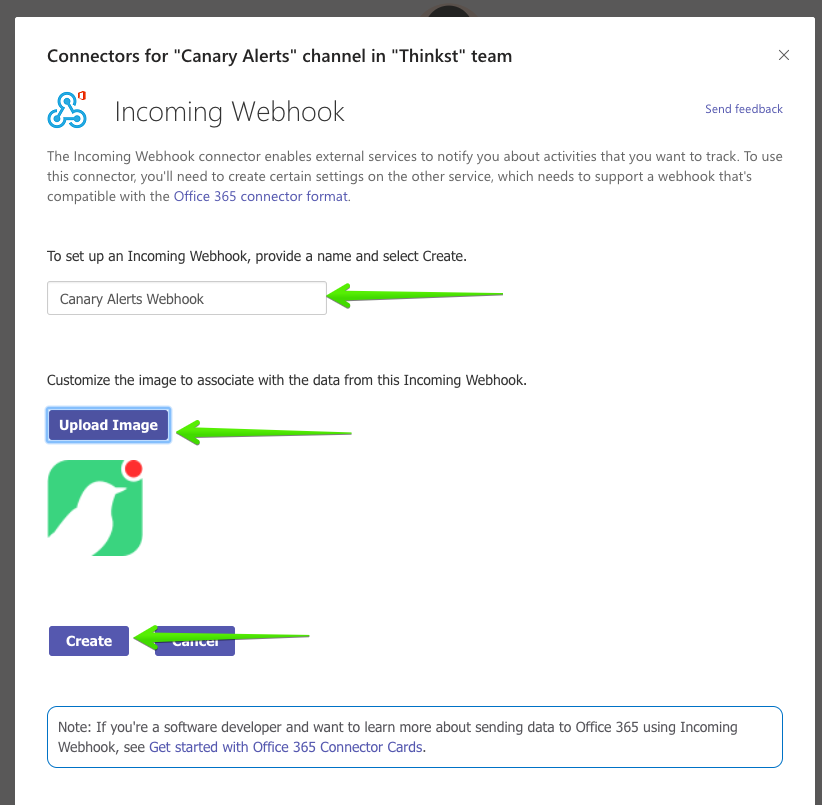 Step 4:
Copy the URL for the Webhook and click "Done".
Step 5:
Login to your Console.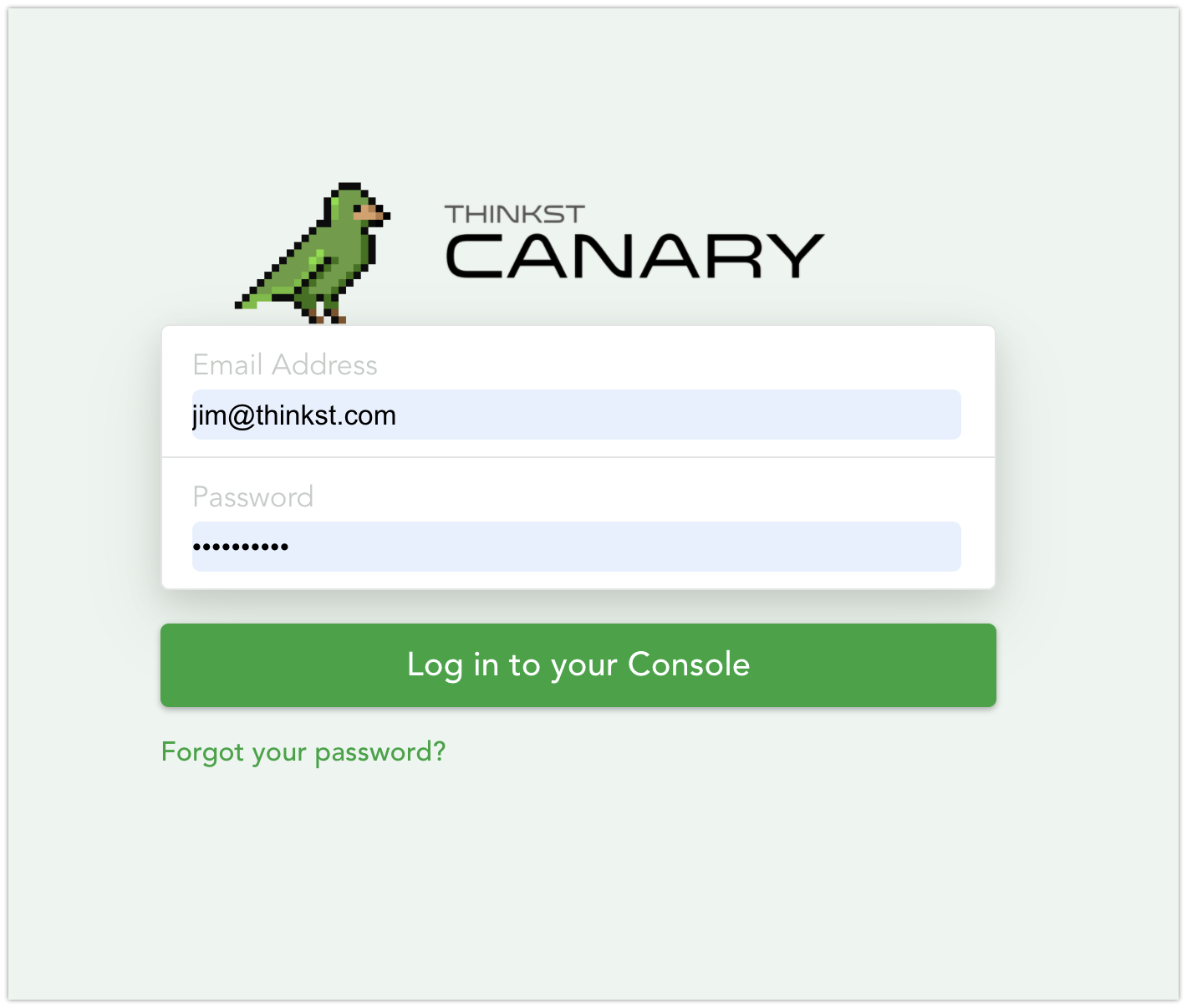 Step 6:
Select the flock you want to setup Webhook notifications on.
Note: we are selecting the "Cape Town Office" flock.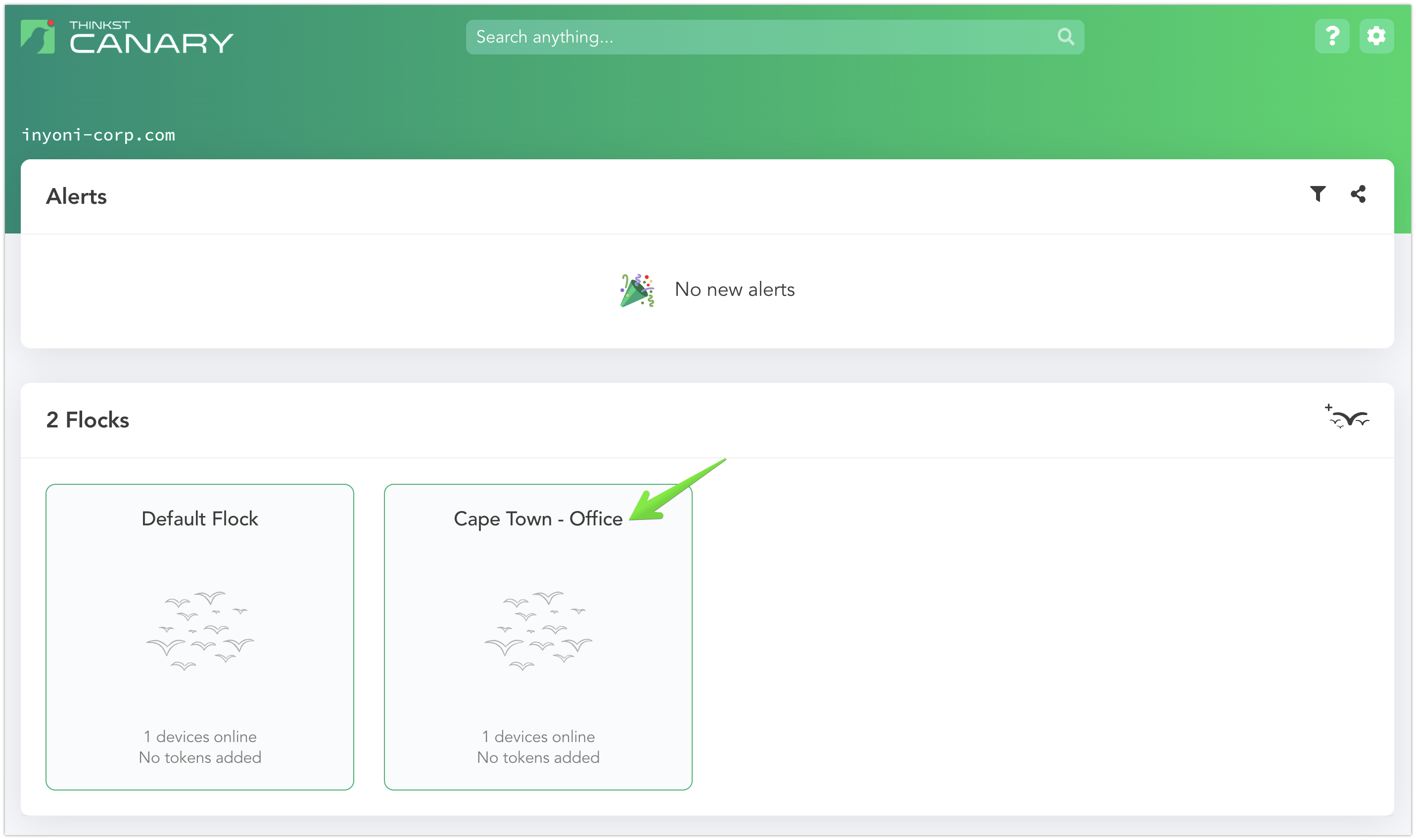 Step 7:
Click on the gear "Flock settings" on the top right corner of the flock tab.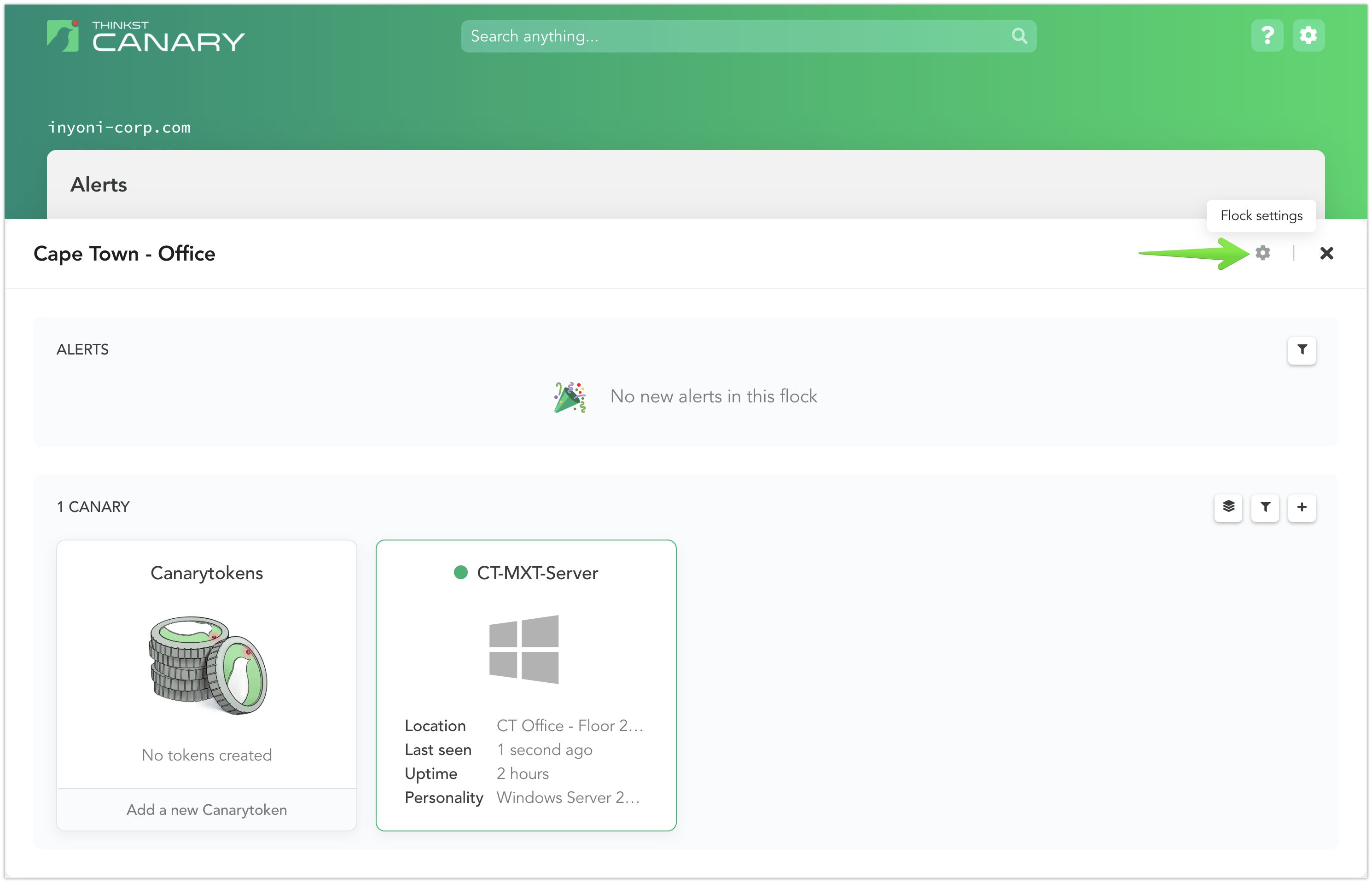 Step 8:
Select "On" to enable Webhook notifications on this flock.
Paste in the URL under "Microsoft Teams".
Select "add Webhook" once you've add the URL.
Click "Save" to finish adding the Webhook.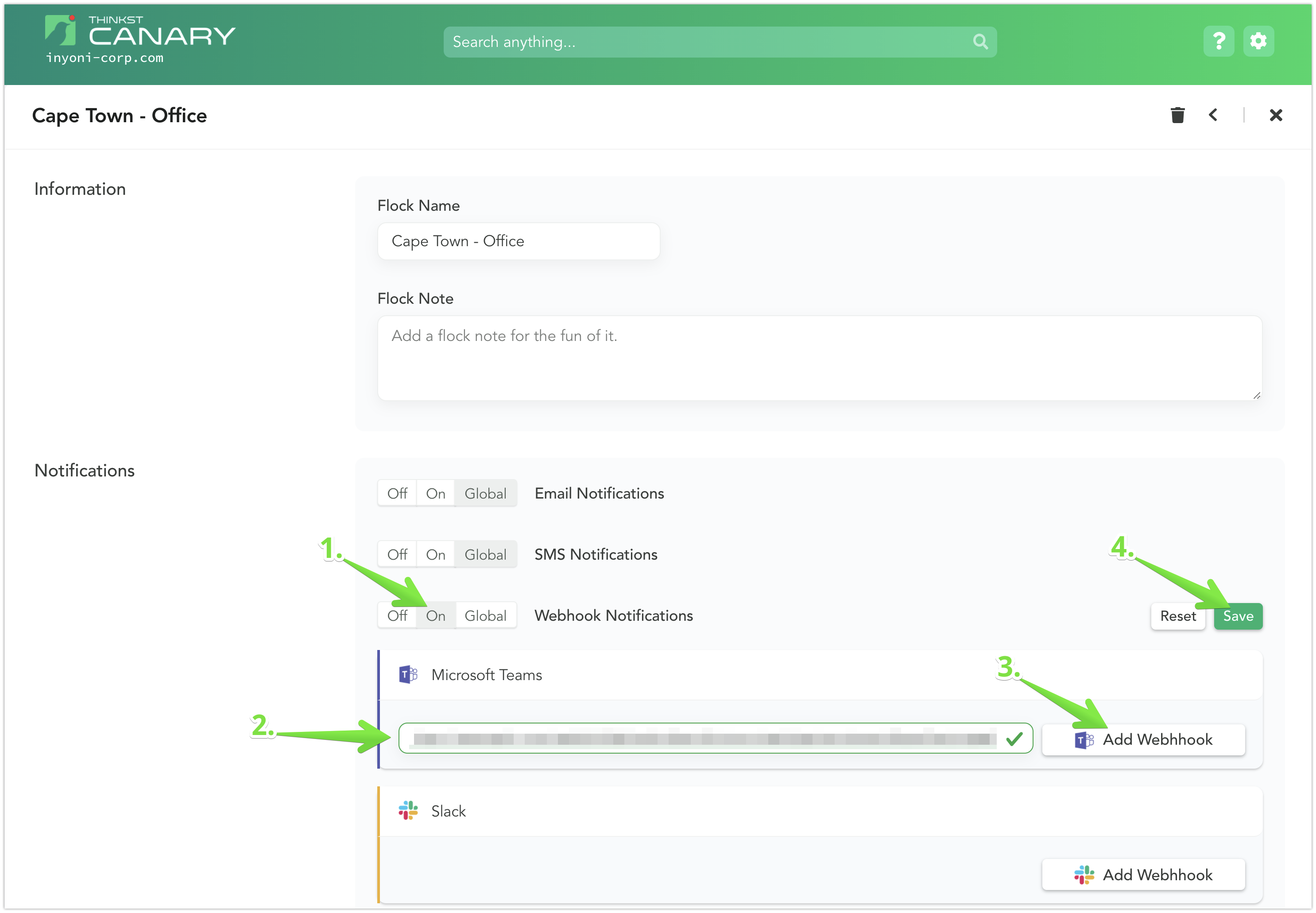 Step 9:
Your alerts will now be pushed through to your MS Teams room.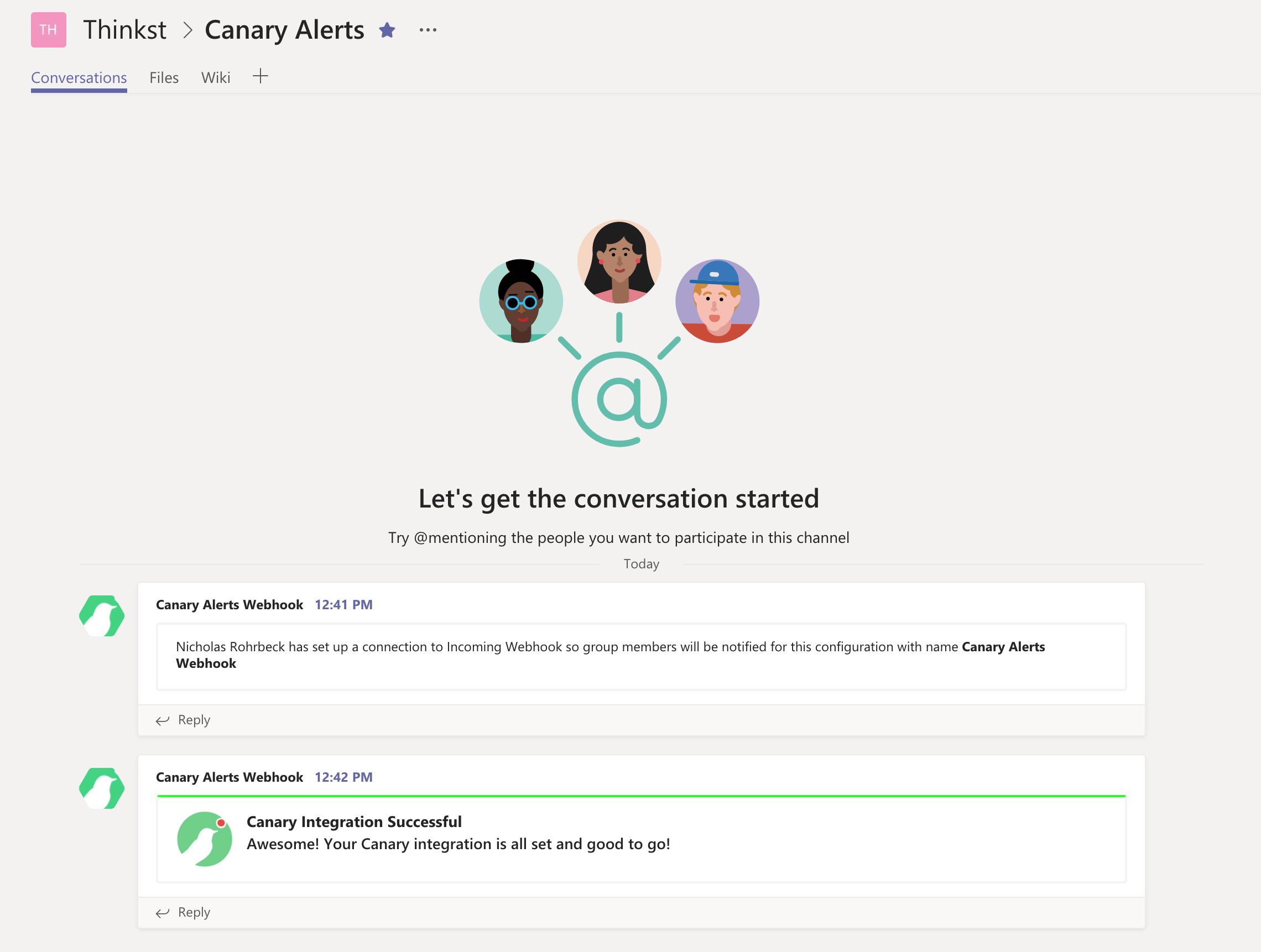 You're done! ;-)