Description: Canaries aren't just hardware devices. You can run Canaries inside your Azure Cloud infrastructure, using the same Console as the rest of your Canary fleet.
Note: Like other Cloud Canaries, a registered, but offline, Cloud Canary will still occupy a license. If you've terminated a bird on Azure, don't forget to decommission it on your Canary Console too. See guide here to decommission a Canary.
Follow the steps below to create your Azure Cloud Canary:
Step 1:
Log in to your Console.
Step 2:
Click the + icon and click Add Canary.
Step 3:
Click Add Azure Canary.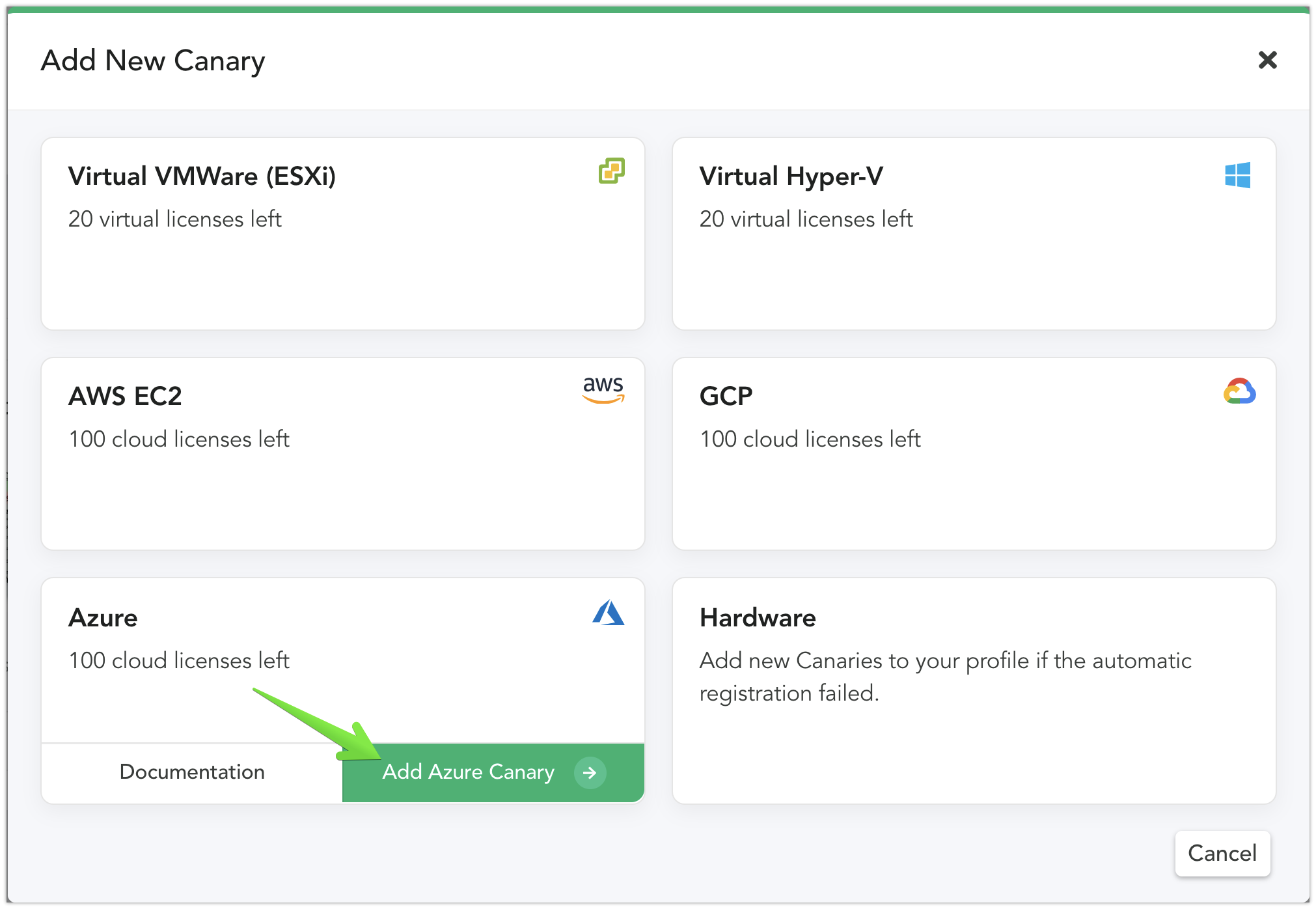 Step 4:
Click Launch.

Step 5:
Click Follow this link to enable the Canary App in your Azure Portal.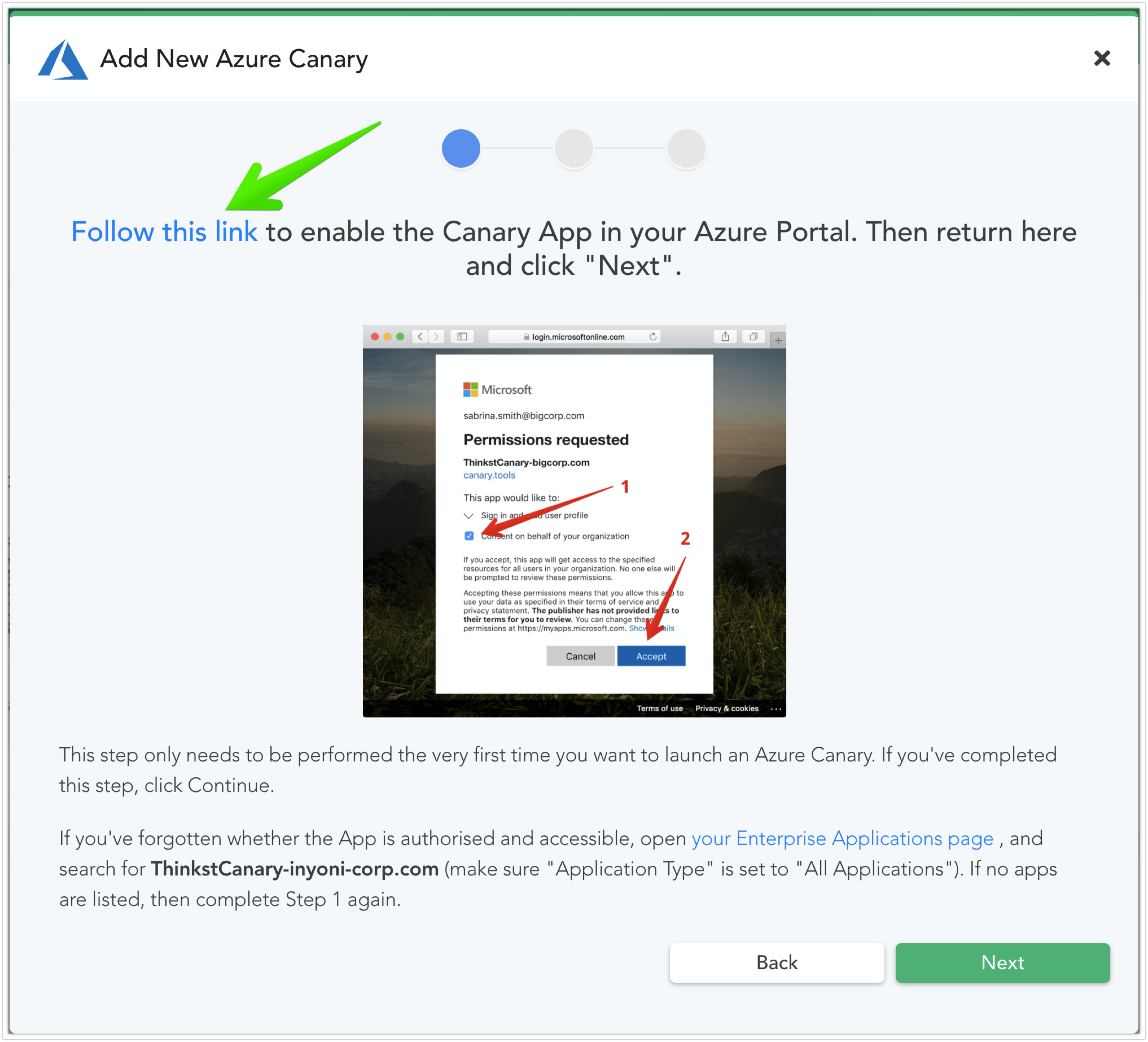 Step 6:
Click Accept to accept the permissions.
Note: this step will only need to be run on your first Azure Canary.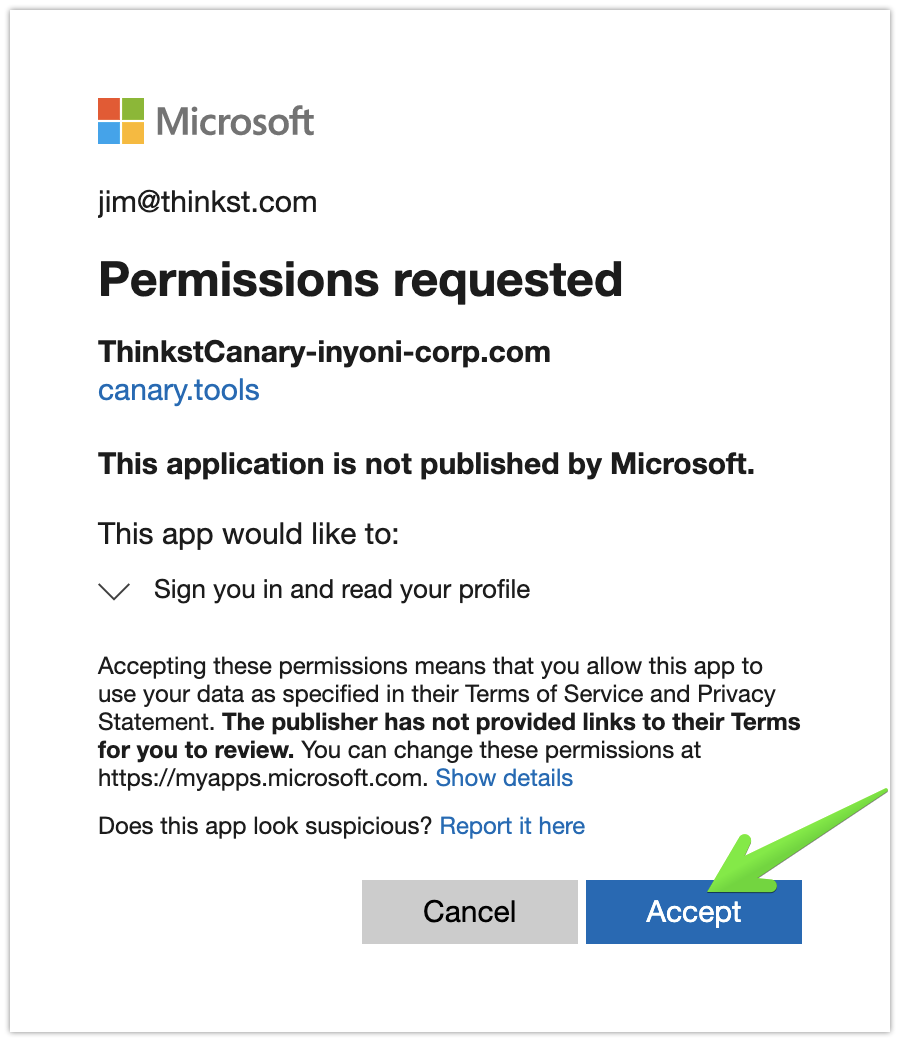 Step 7:
After accepting the permissions, click Next
This step can be skipped if you would like to deploy to another tenant, where a new link can be generated in the next step here.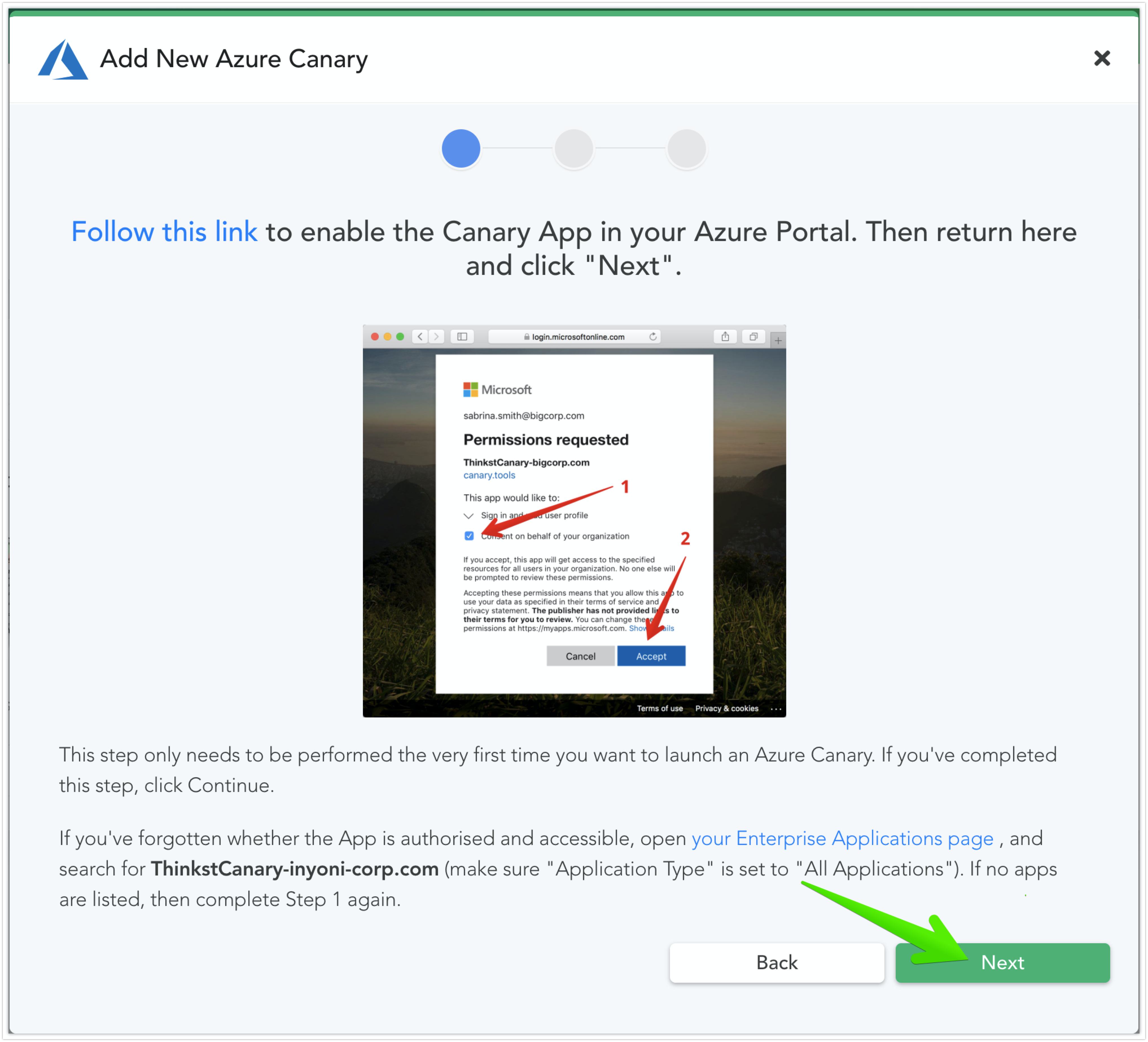 Step 8:
Add the below details and click Next.
Add your Resource Group for the new VM
Select Yes from the drop down list
Change your VM's name
Select the region from the drop down list
Click Next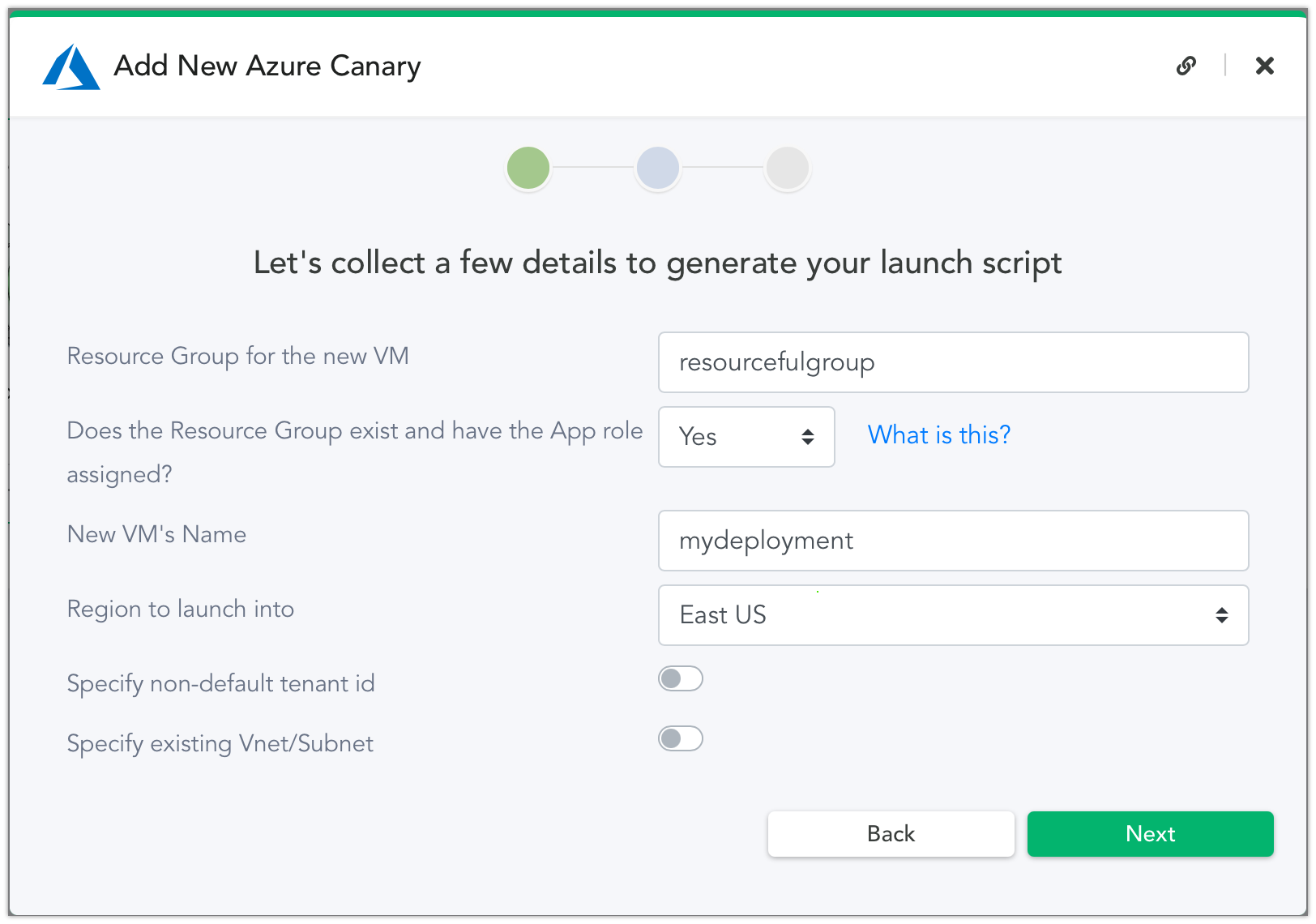 Note:
If you want to launch your Bird into an existing VNET/subnet, please click on "Specify existing Vnet/Subnet" and specify the VNet Name, VNet Resource Group, and the Subnet Name, and click on Next.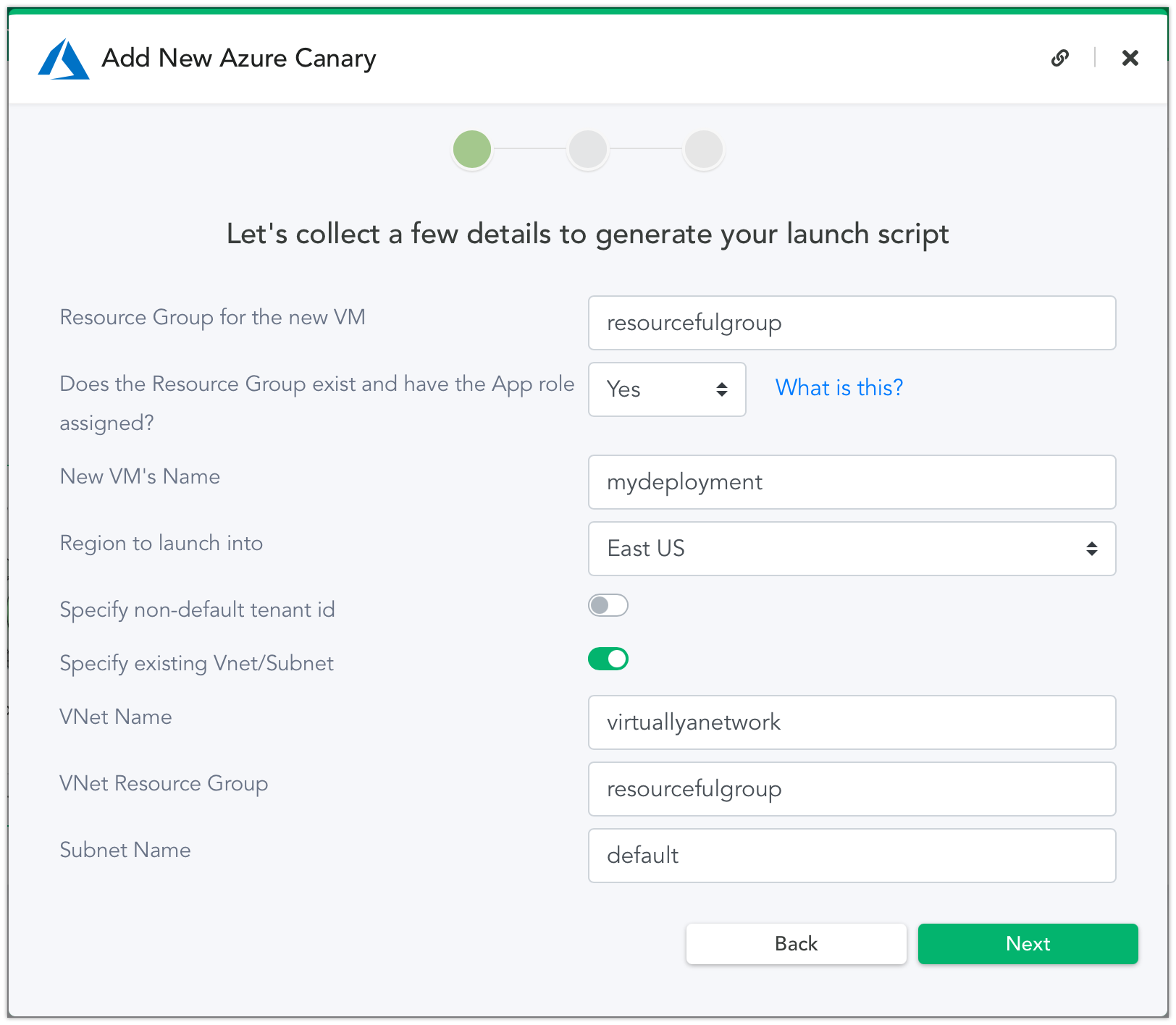 Note:
If you are deploying to a new Azure tenant an authorisation link can be created by entering the new Tenant ID, then clicking on the hyperlink.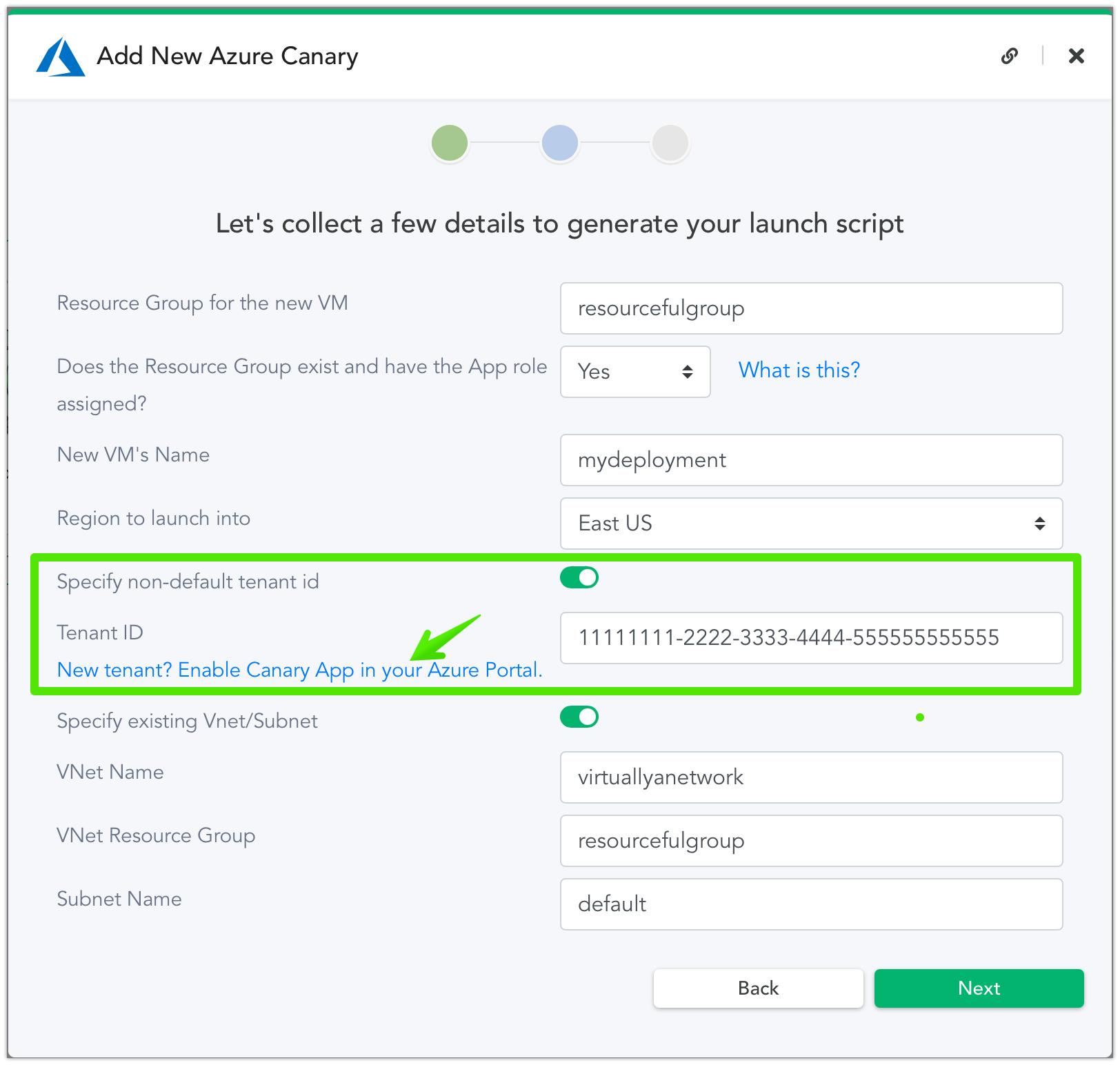 Step 9:
Select the script option you would like to use, Bash or Powershell, copy the script and click Done.
Select Linux (Bash) if you opted to use Bash
Select Windows (Powershell) if you opted to use Powershell
Use the copy icon to copy the script to your clipboard
Click Done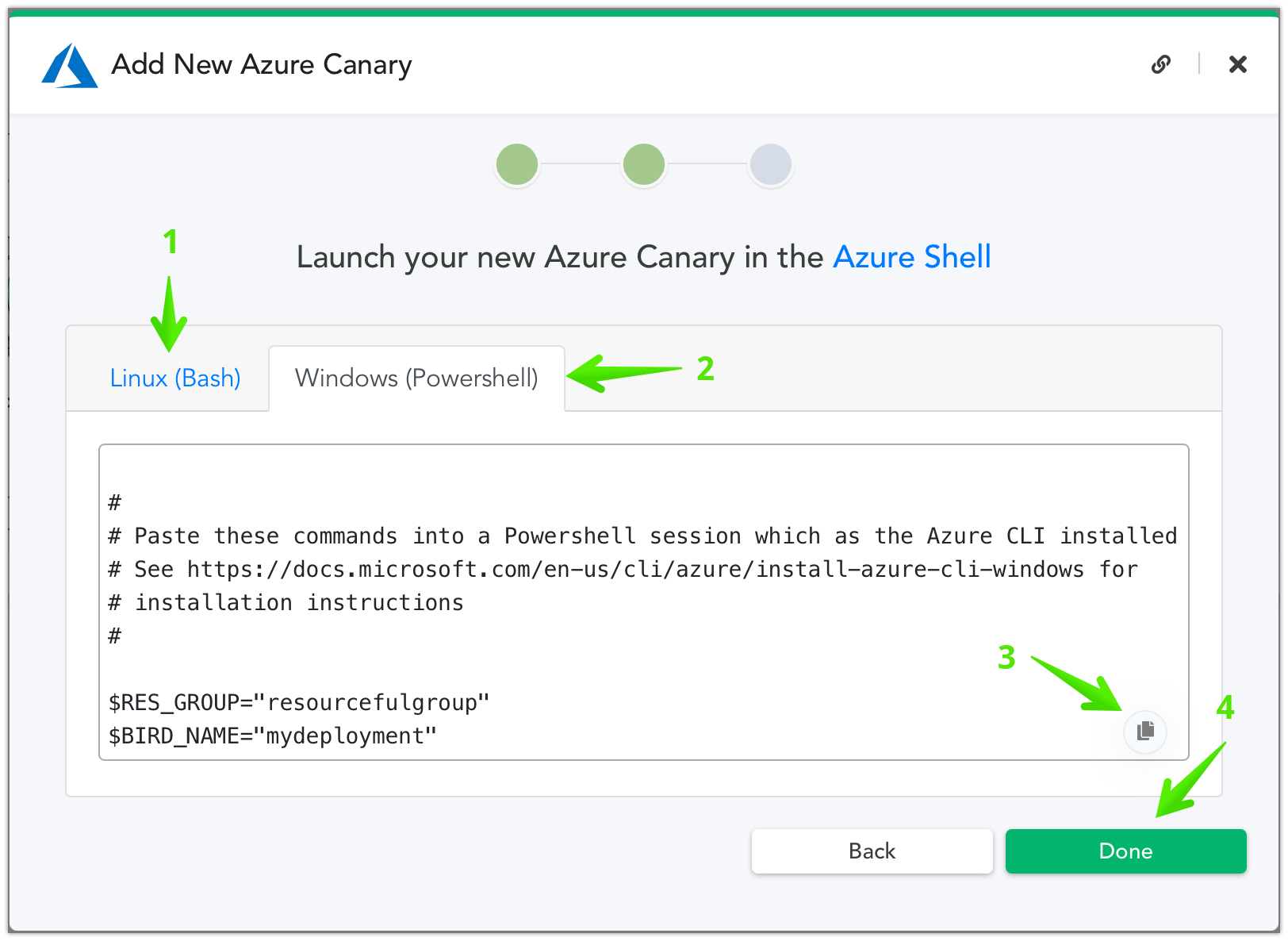 Step 10:
On Azure, open the command line option you opted to use.
Linux - Bash
Windows - Powershell
Note: We have opted to use Bash.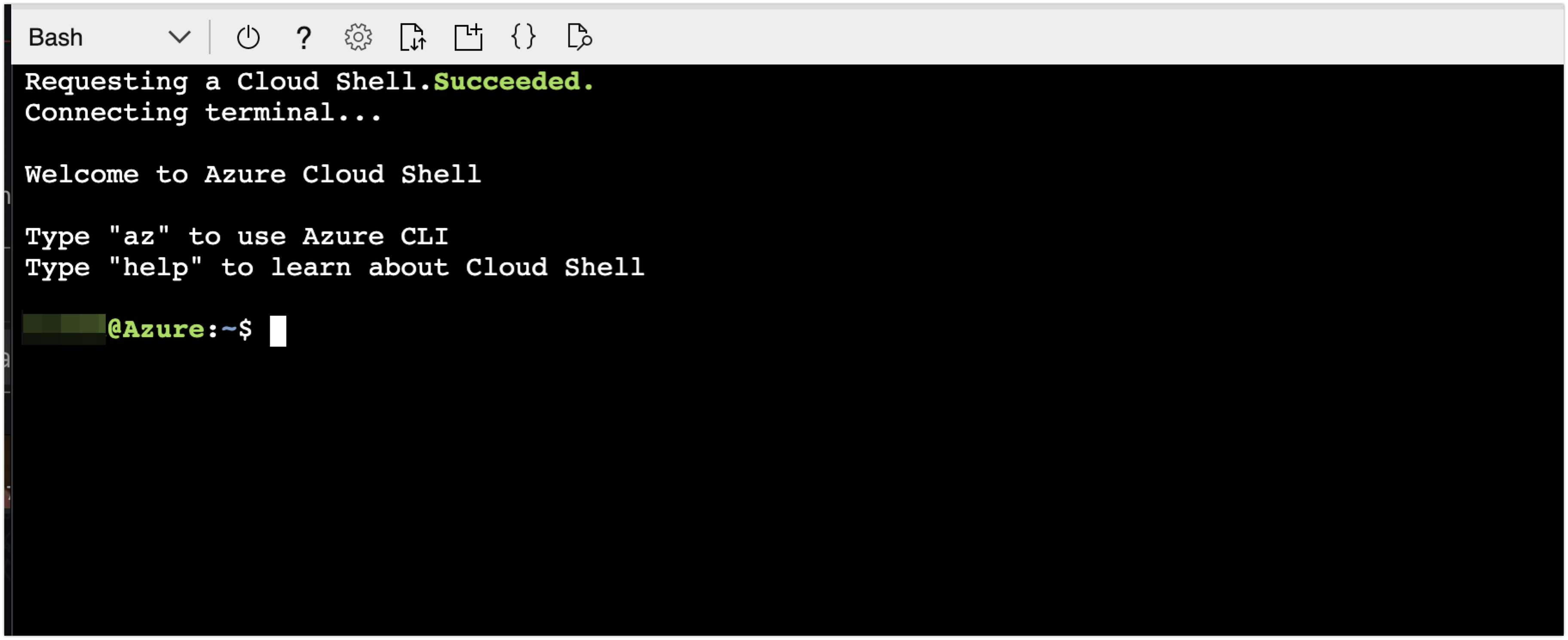 Paste the script you copied in Step 9 and hit enter.

The script will run and let you know once it has finished.

Step 11:
On your Console you should see a pop-up to confirm your new Canary.
Click Add Canary.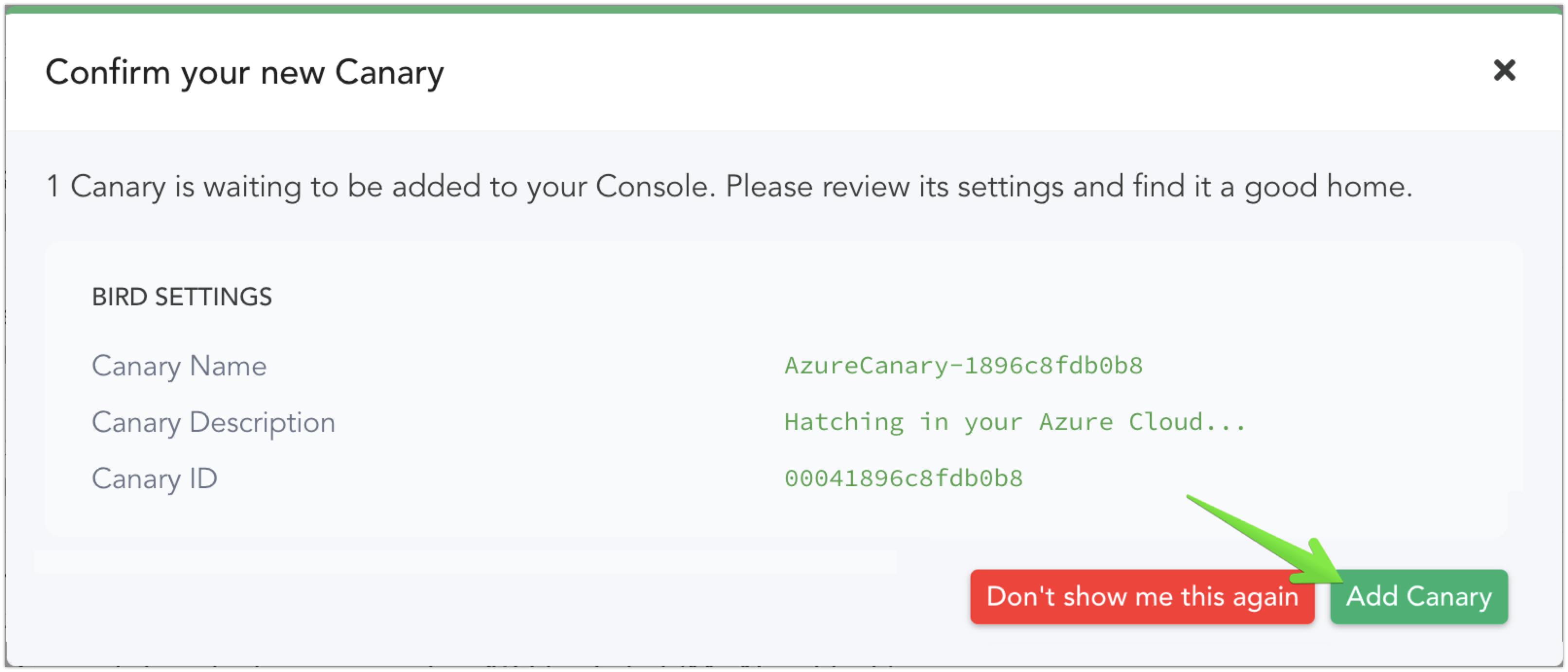 Step 12:
Your Azure Canary will boot and connect back to your Console.
You can setup your new Canary from within your Console using the remote management - Guide found here. You're done! ;-)
Costs per Azure Canary Virtual Machine:
The Azure birds run on a B1LS instance size and depending on the region you run the Canary in, it would costs between $3 and $6 per month.
Simply head over to this link
here
, select
Virtual Machine
, select the region and change the instance size to B1LS and you will be given the monthly costs. (As seen below)