Description: You have the ability to create different flocks for grouping your Canaries. This allows you to have access control, different alerting groups, IP ignore lists, and much more!
Follow the steps below to create a new flock on your Console:
Step 1:
Log in to your Console.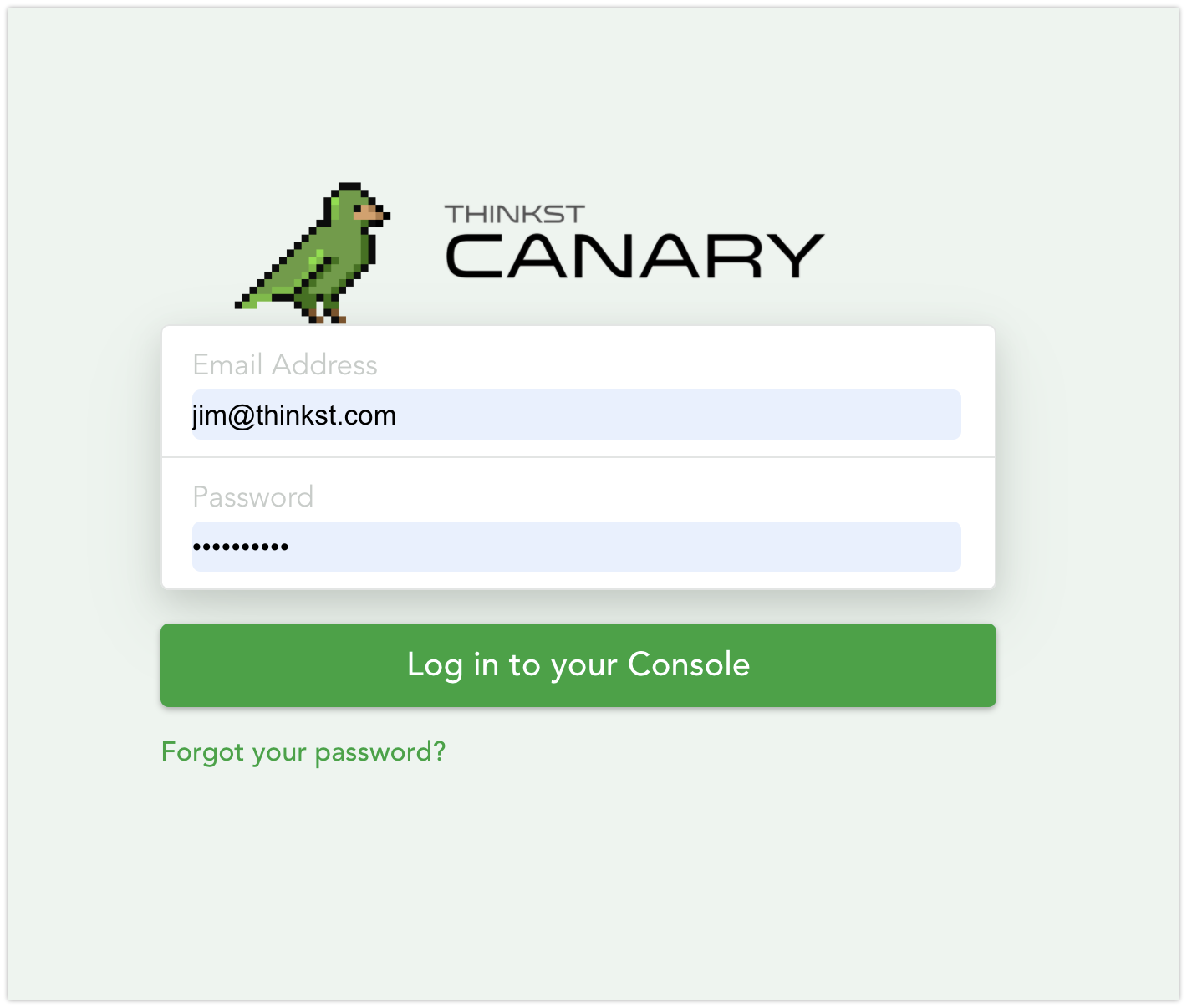 Step 2:
Click on the "+" add/plus icon and then click Add Flock.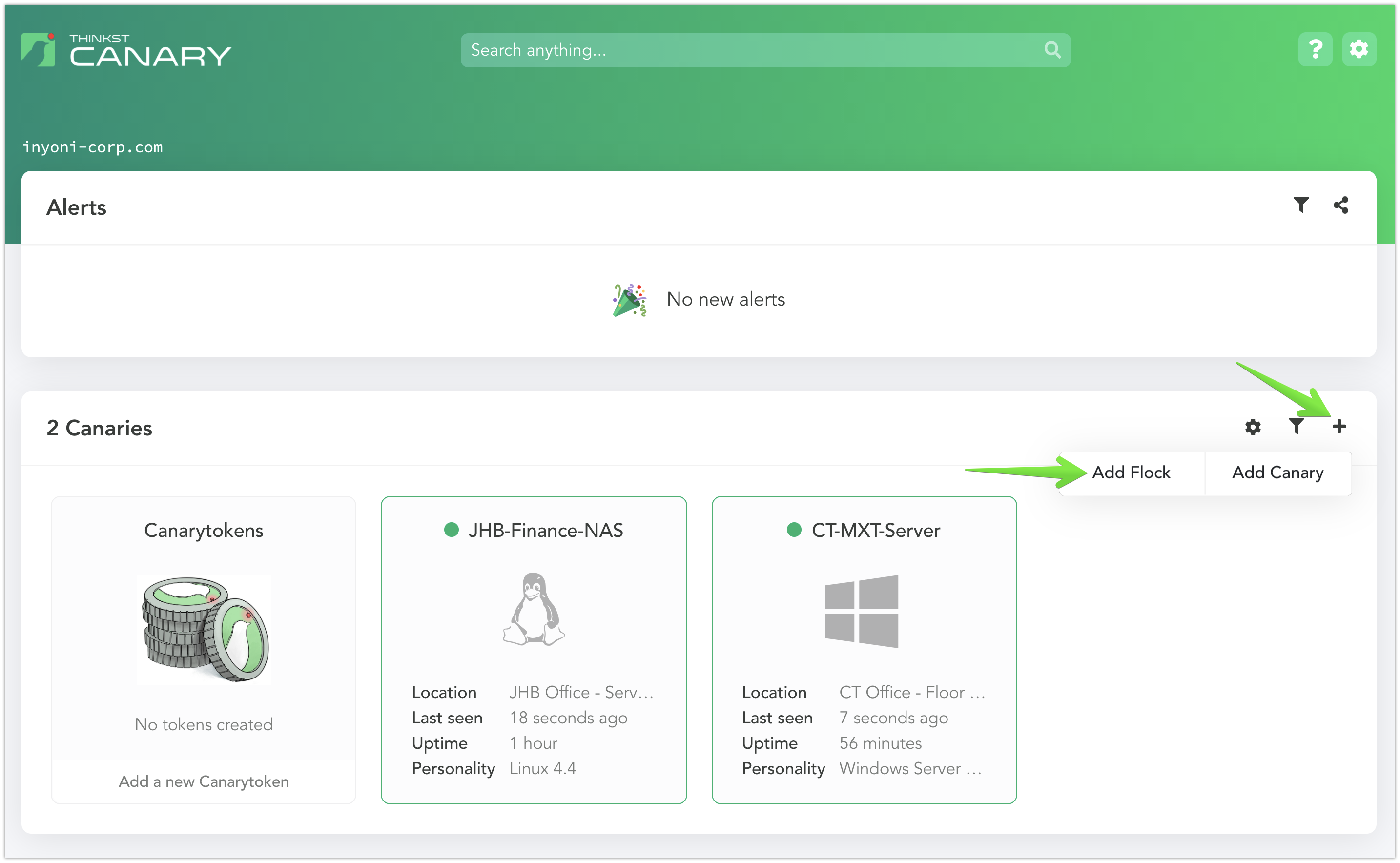 Step 3:
Give your new flock a name and click Create Flock.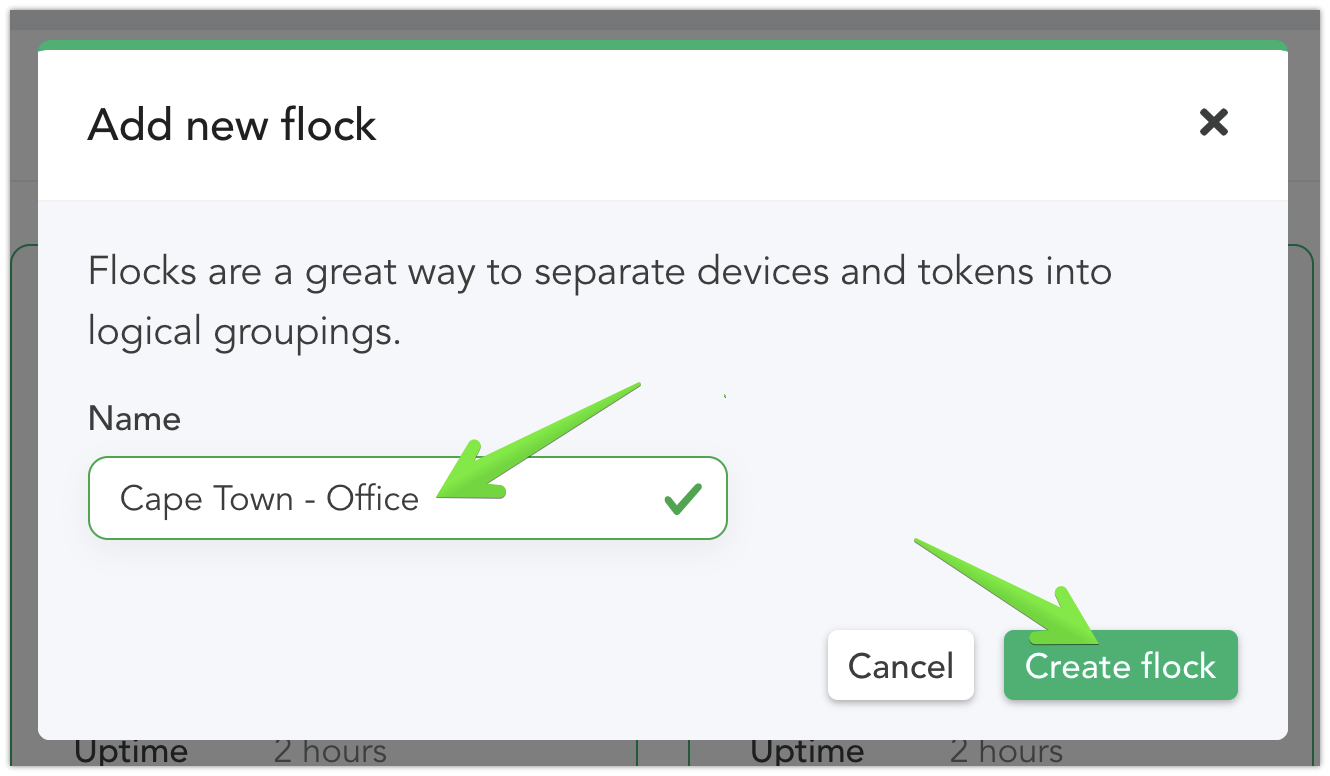 Step 4:
Your new flock will now appear on your home page.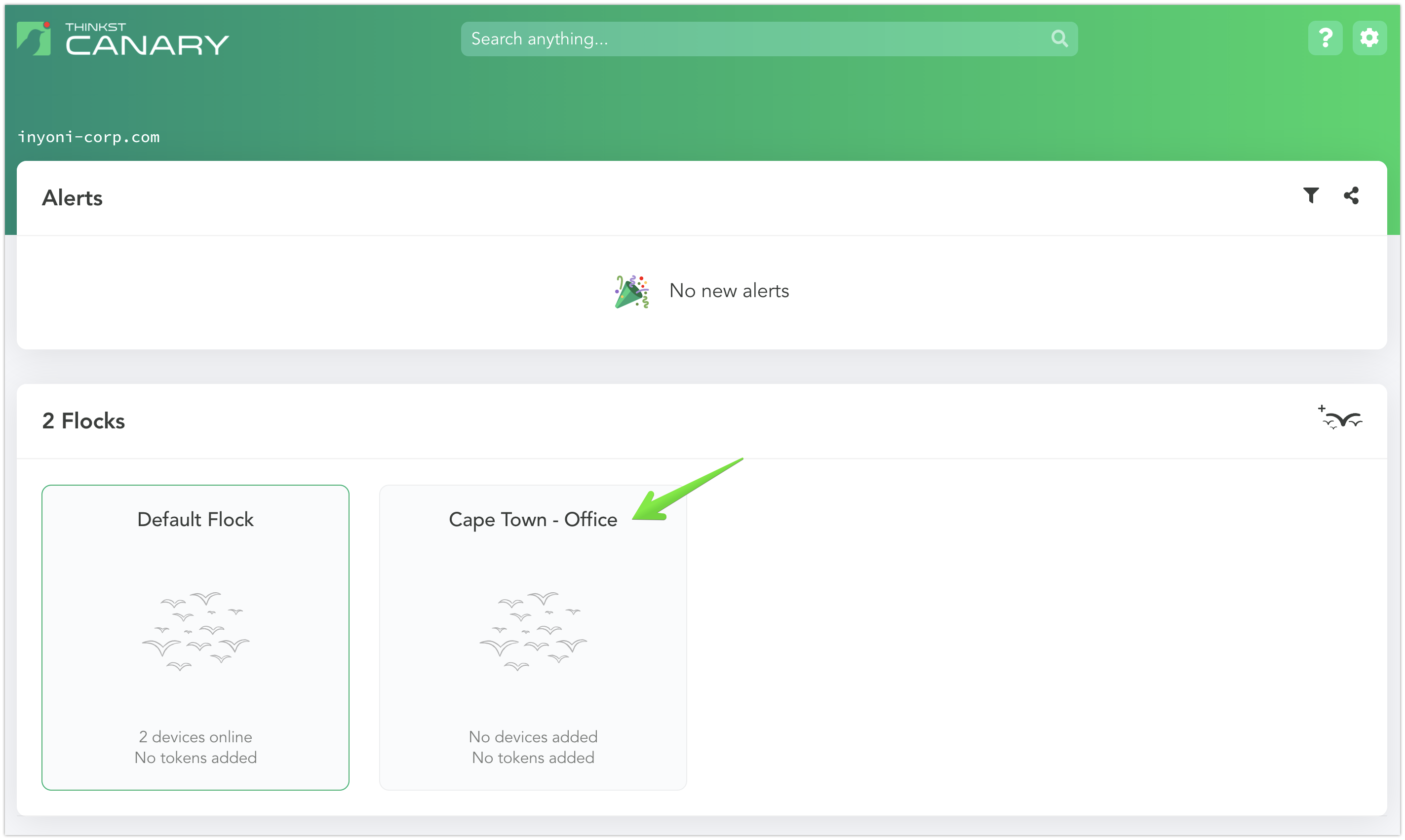 Note: once you've added your first flock, the icon will change from a "+" to our flocks Icon.
You're done! ;-)