Description: Canaries aren't just hardware devices. You can run Canaries inside your GCP Cloud infrastructure, using the same Console as the rest of your Canary fleet.
Note: Like other Cloud Canaries, a registered, but offline, Cloud Canary will still occupy a license. If you've terminated a bird on GCP, don't forget to decommission it on your Canary Console too. See guide here to decommission a Canary.
Follow the steps below to create your GCP Cloud Canary:
Step 1:
Log in to your Console.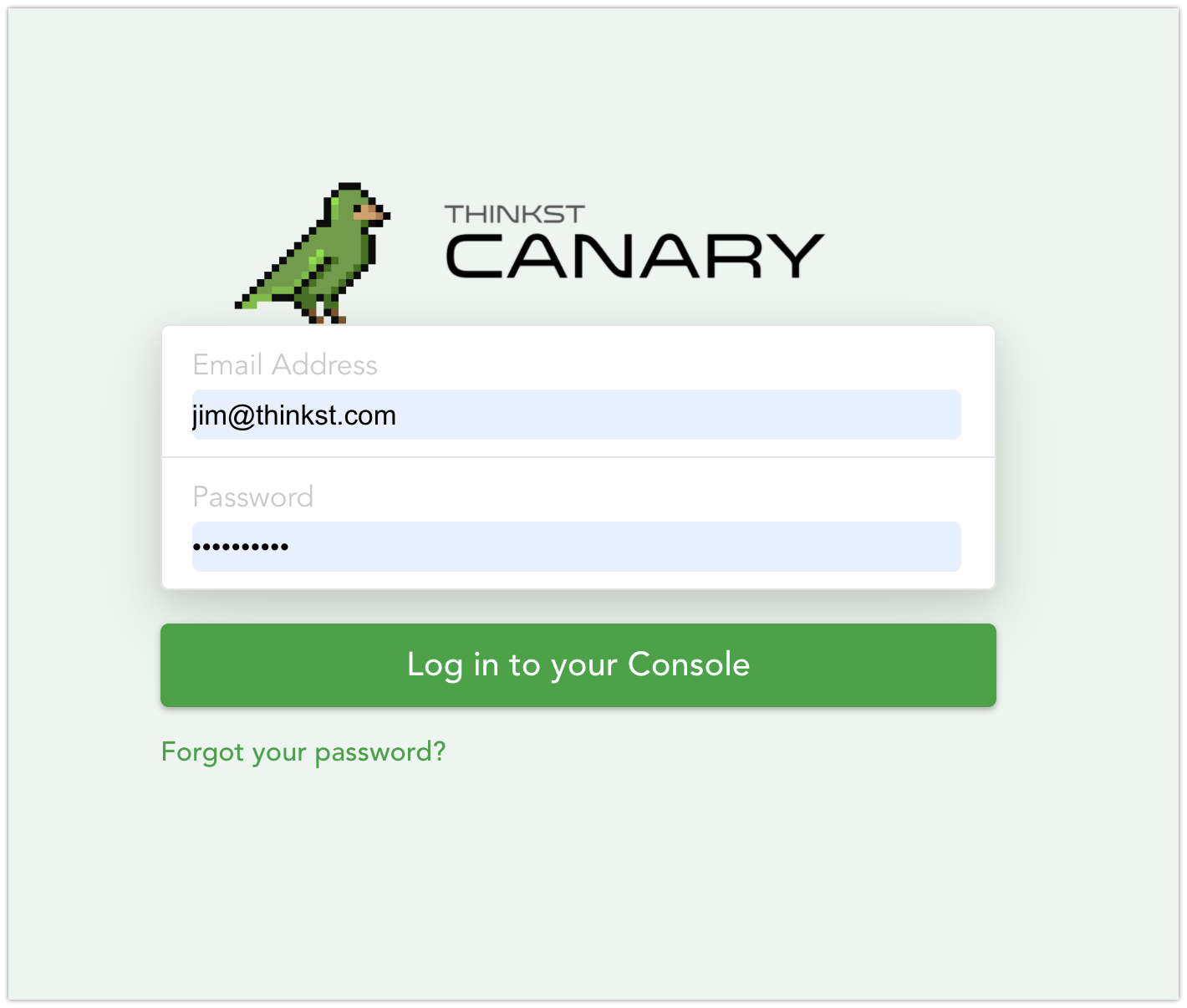 Step 2:
Click the + icon and click Add Canary.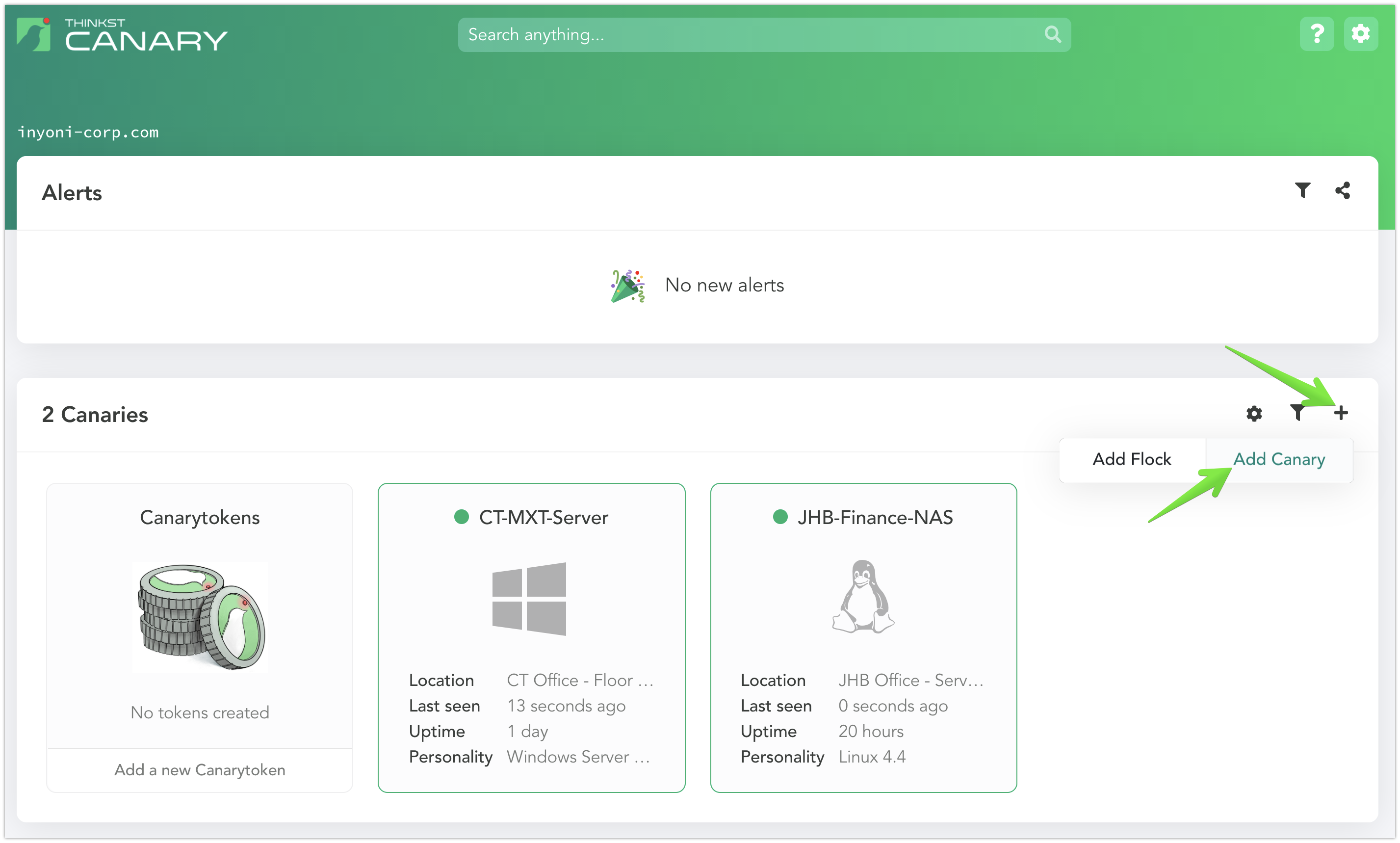 Step 3:
Click Add GCP Canary.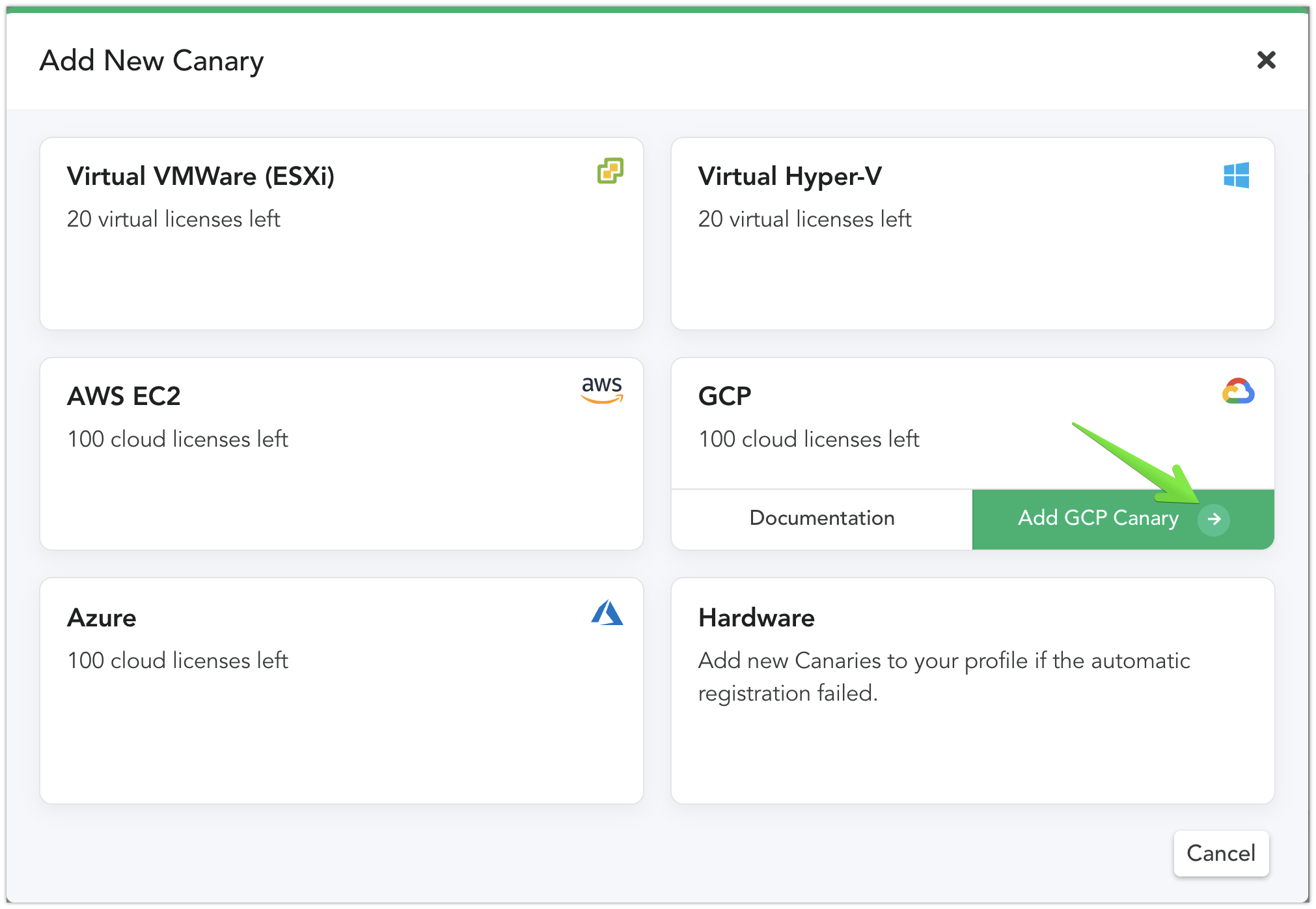 Step 4:
Click Launch.

This will show a window with the command line needed to launch the GCP image. Copy the command line to launch this GCP image.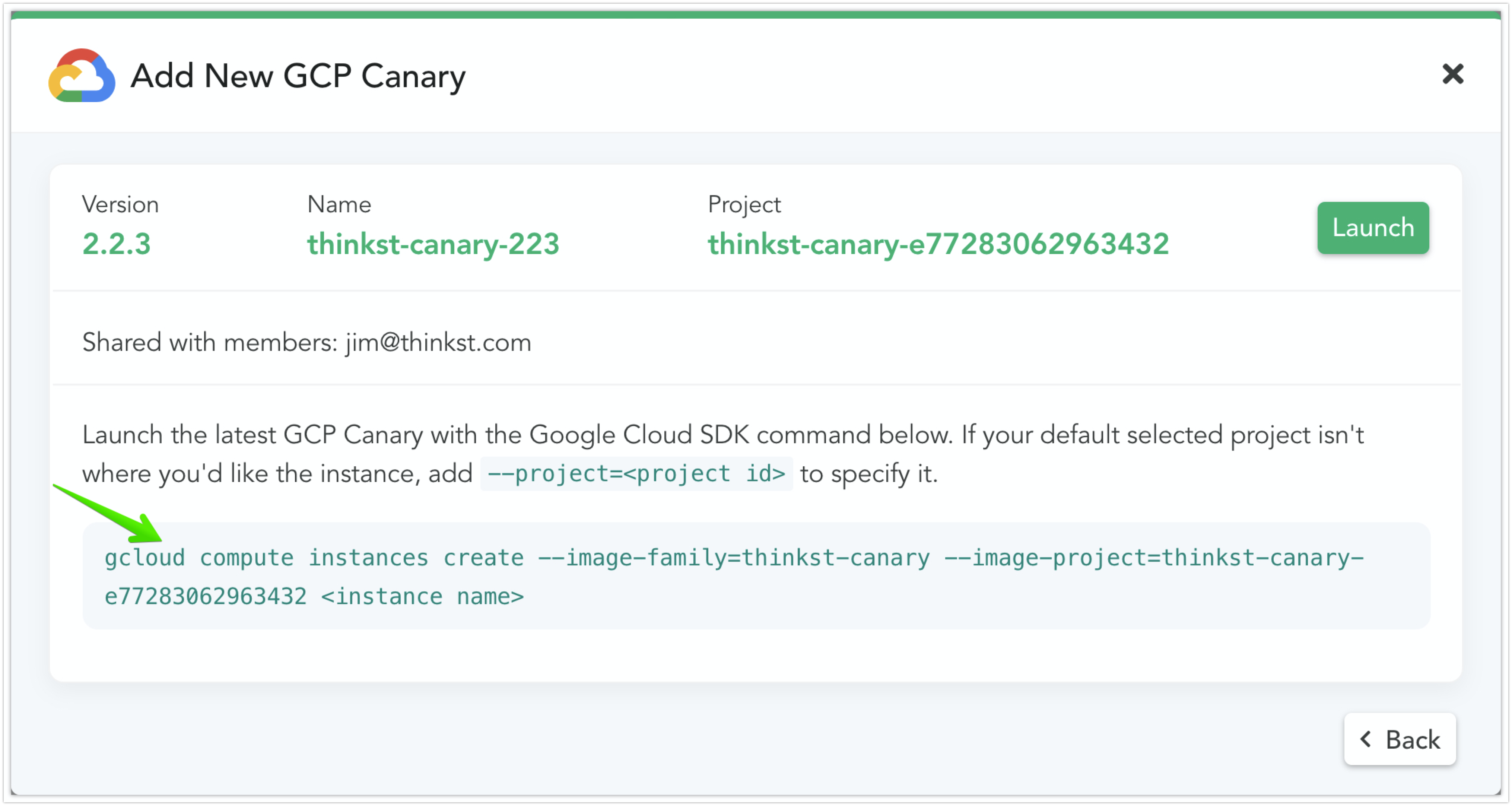 Note: You'll need a command line shell, where the gcloud cli tool can be run to launch the instance. For the easiest way to do this, we recommend using the Google Cloud Shell in your browser.
Step 5:
Paste the command line that was copied in Step 4 into the Google Cloud Shell and change the <instance name> to the preferred name for your Canary.
Note: The project we are using is "canary-project-288916", but you can select the project to launch the GCP Canary in with the following command:
gcloud config set project [Your Project Name]
If there are other details about the instance you wish to configure, change the command line before running. (See the gcloud instance creation help for all the extra flags allowed.)
Some tips:
Your instance type does not need to be high powered, n1-standard-1 is fine.
The firewall rules you configure should allow traffic between the bird and the networks you want to monitor.
Exposing your instance to the public internet will produce lots of noise. We recommend not opening up ports to 0.0.0.0/0.
Step 6:
You will be prompted to confirm the zone to deploy the instance. If this is the correct zone, type "Y" and hit enter.
Your bird will boot and configure itself.
Step 7:
On your Console you should see a pop-up to confirm your new Canary.
Click Add Canary.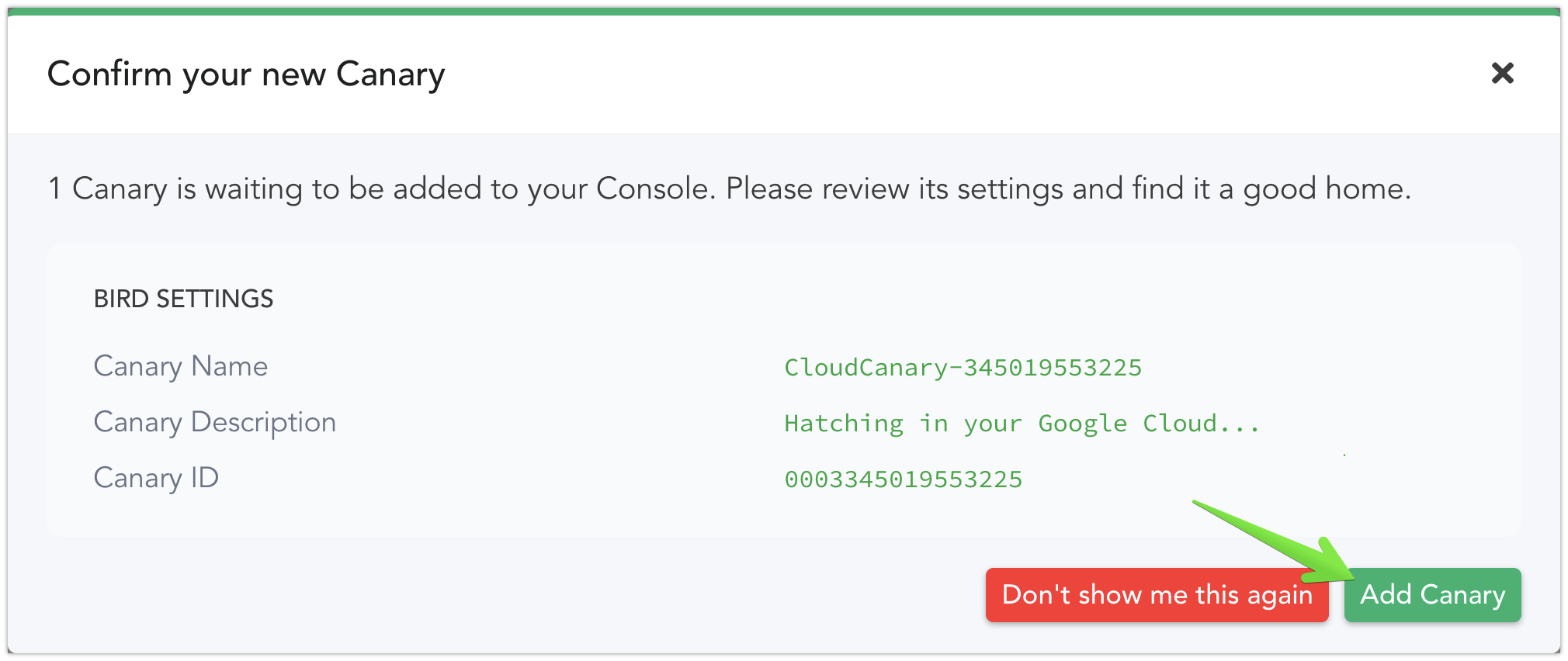 Step 8:
Your GCP Canary will reboot and show online on your Console
You can set up your GCP Canary from within the Console using the remote management guide found here.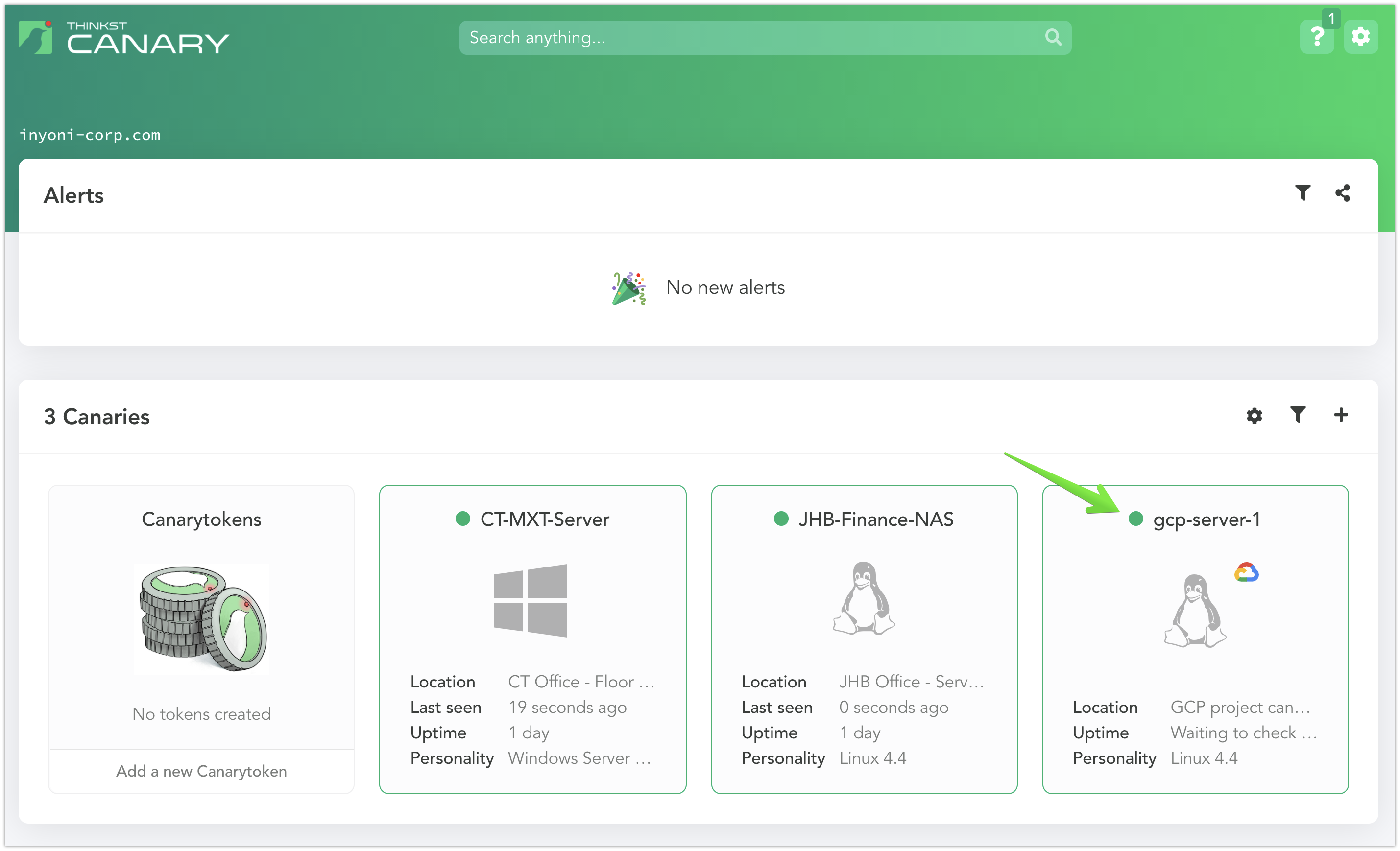 You're done! ;-)