Description: Canaries aren't just hardware devices. You can run virtualised Canaries inside your VM infrastructure with the same features that a physical Canary brings.
We do not recommend VirtualBox for production deployments.
Note: we used VirtualBox Version 6.1.12 for this example, steps may vary depending on the version you are using.
Requirements: All that's needed for a fully functioning bird:
Disk space larger than 10GB
2GB memory
Single CPU core
Follow the steps below to create your Virtual Canary in VirtualBox:
Step 1:
Log in to your Console.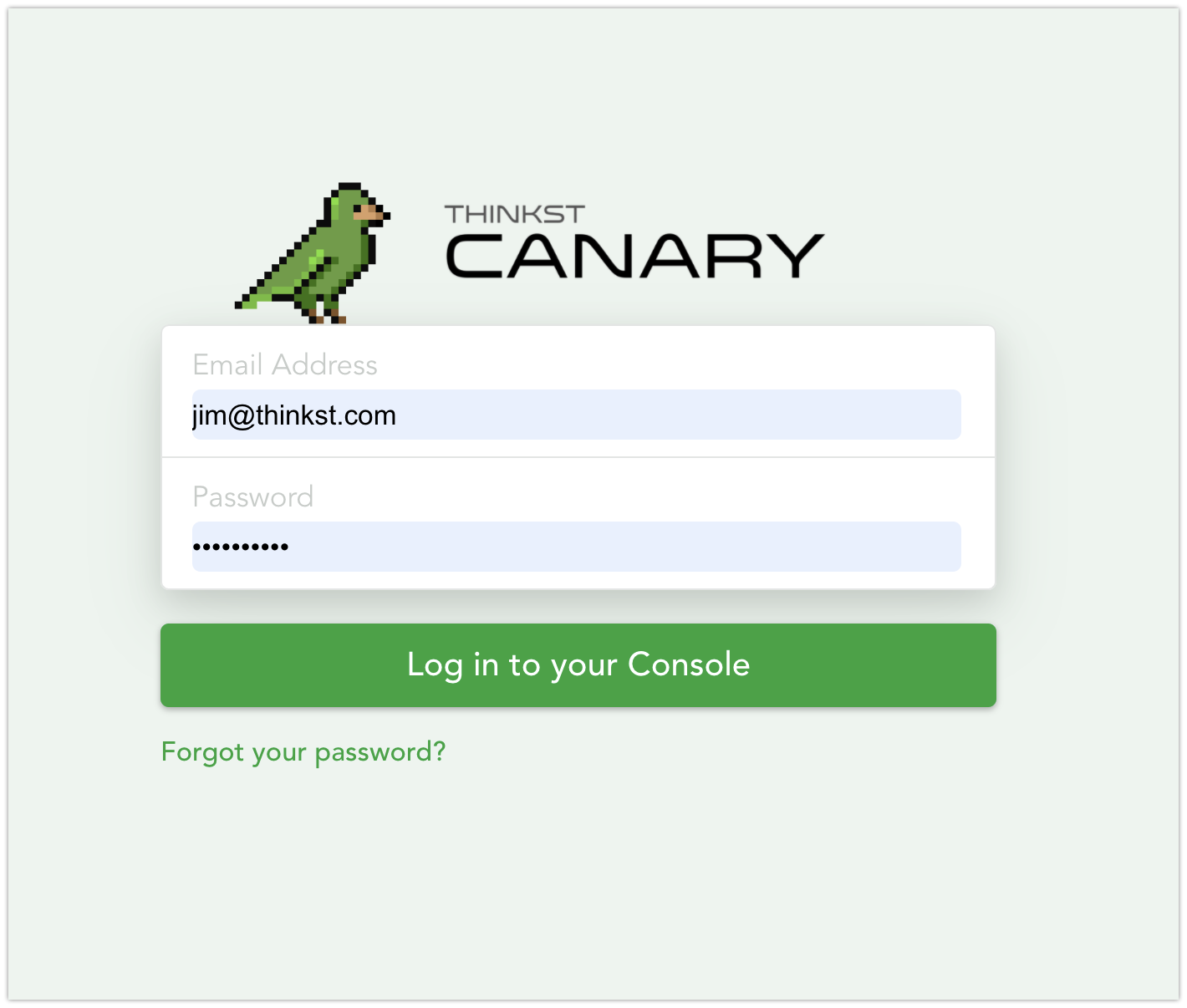 Step 2:
Click the + icon and click Add Canary.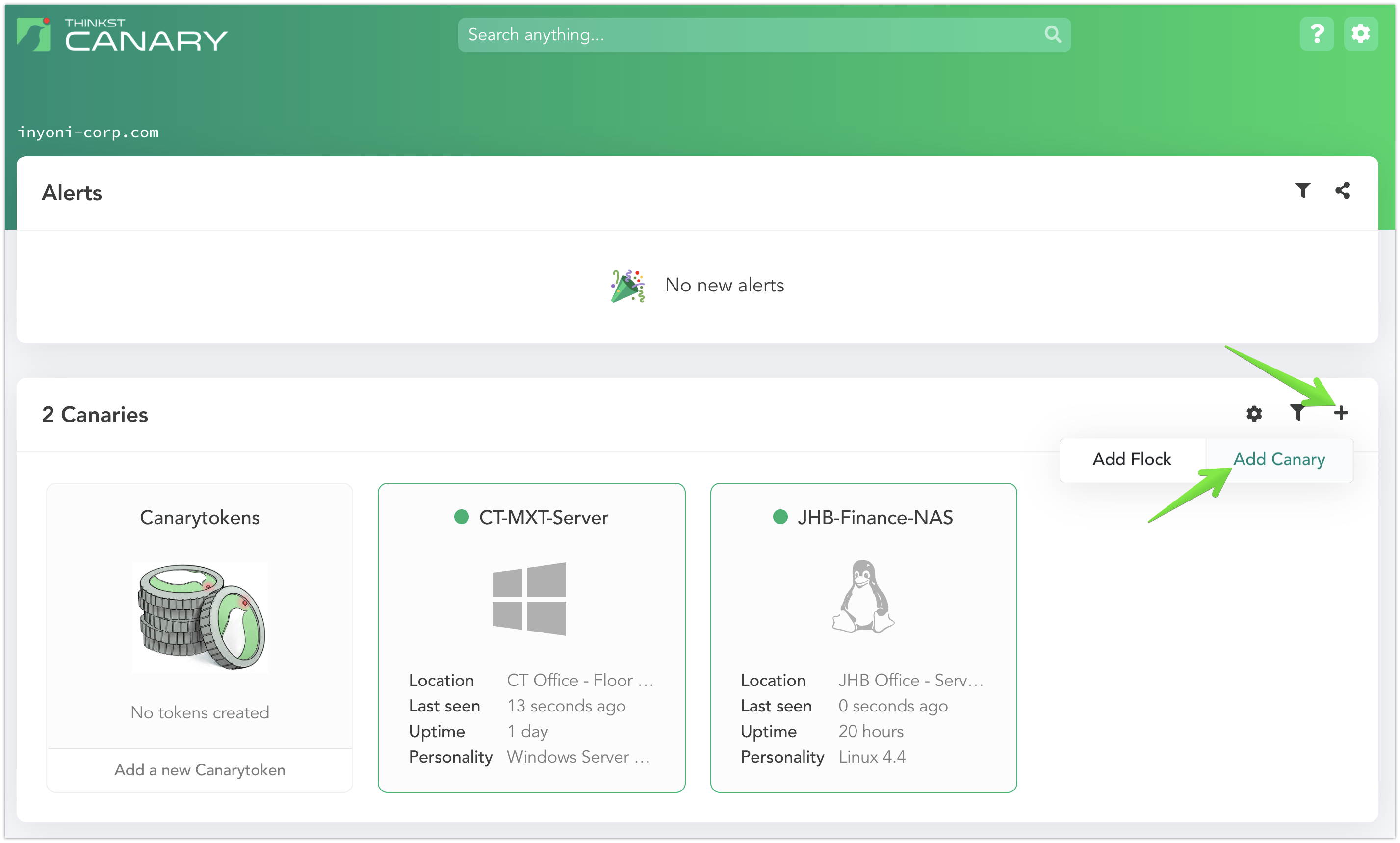 Step 3:
Click Add VMWare Canary.
Step 4:
Click Download and then Click OVA to begin the download.

Step 5:
The OVA file has now been successfully downloaded. Step 6:
On VirtualBox click Import.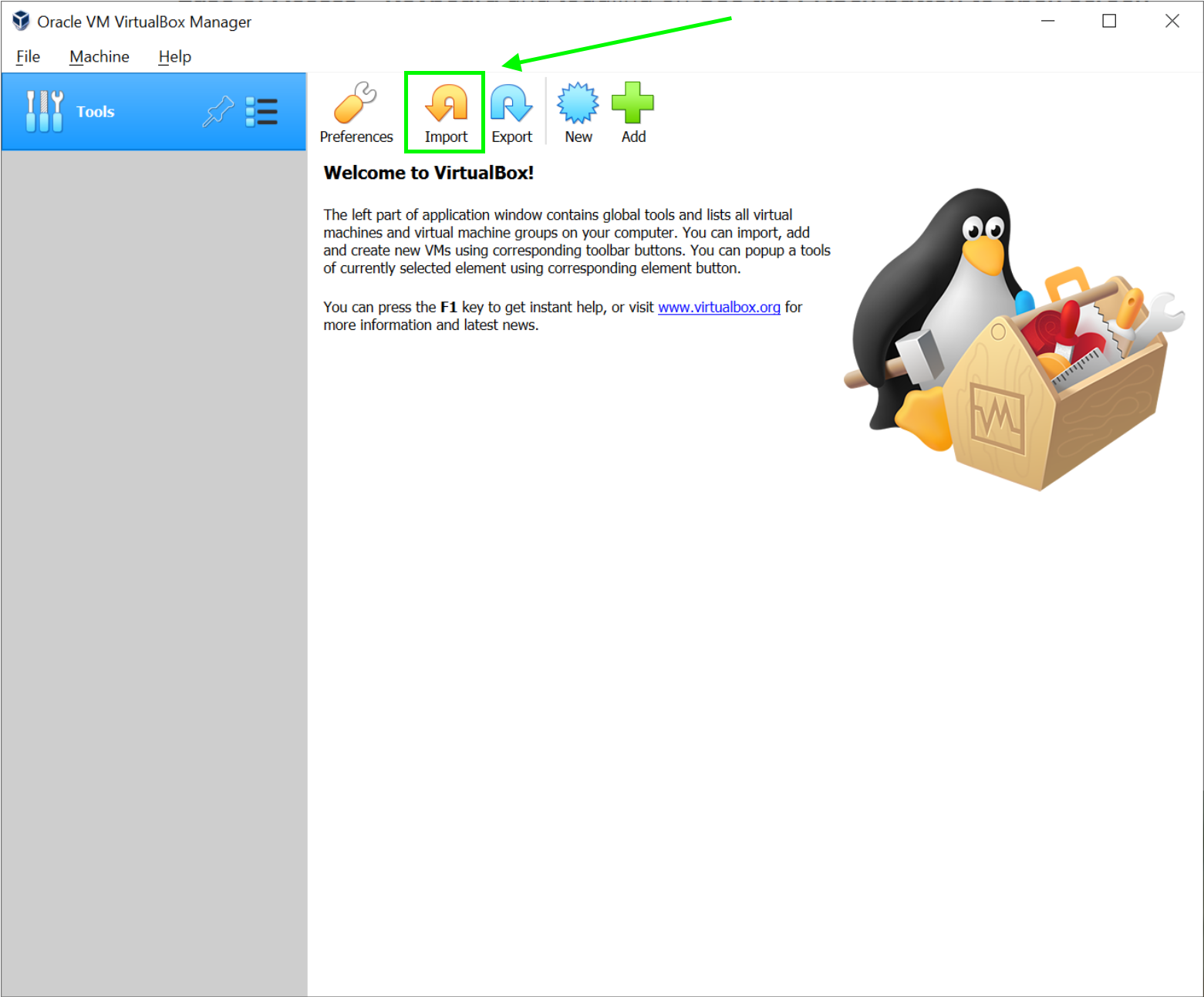 Step 7:
Select the file from the location you downloaded it to.
Select where you want the VM to be installed.
Set the Mac Address Policy to Include only NAT network adapter MAC addresses.

Step 8:
Click Start and then click Normal Start to power on this VM.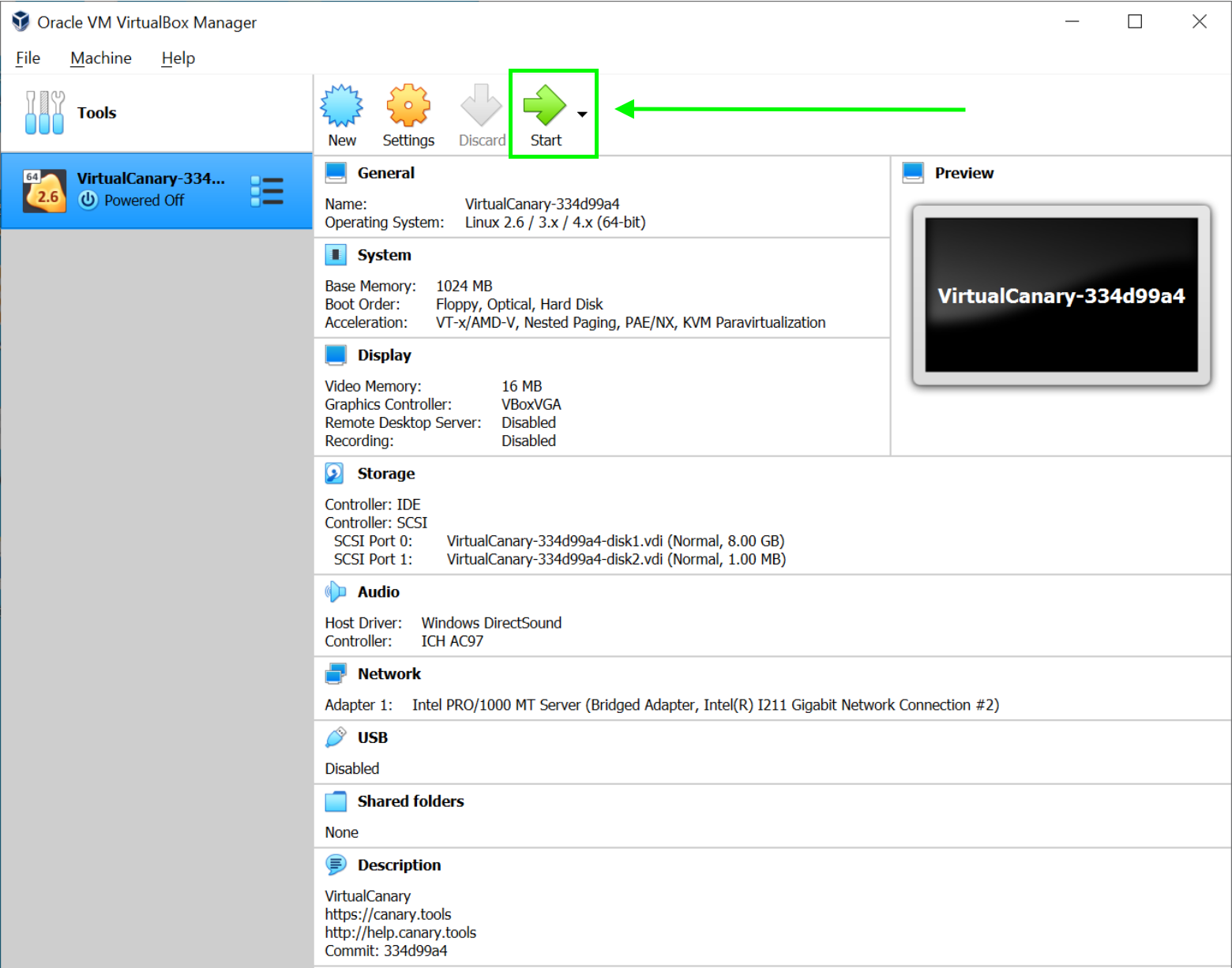 Step 9:
Your Virtual Canary has successfully powered on.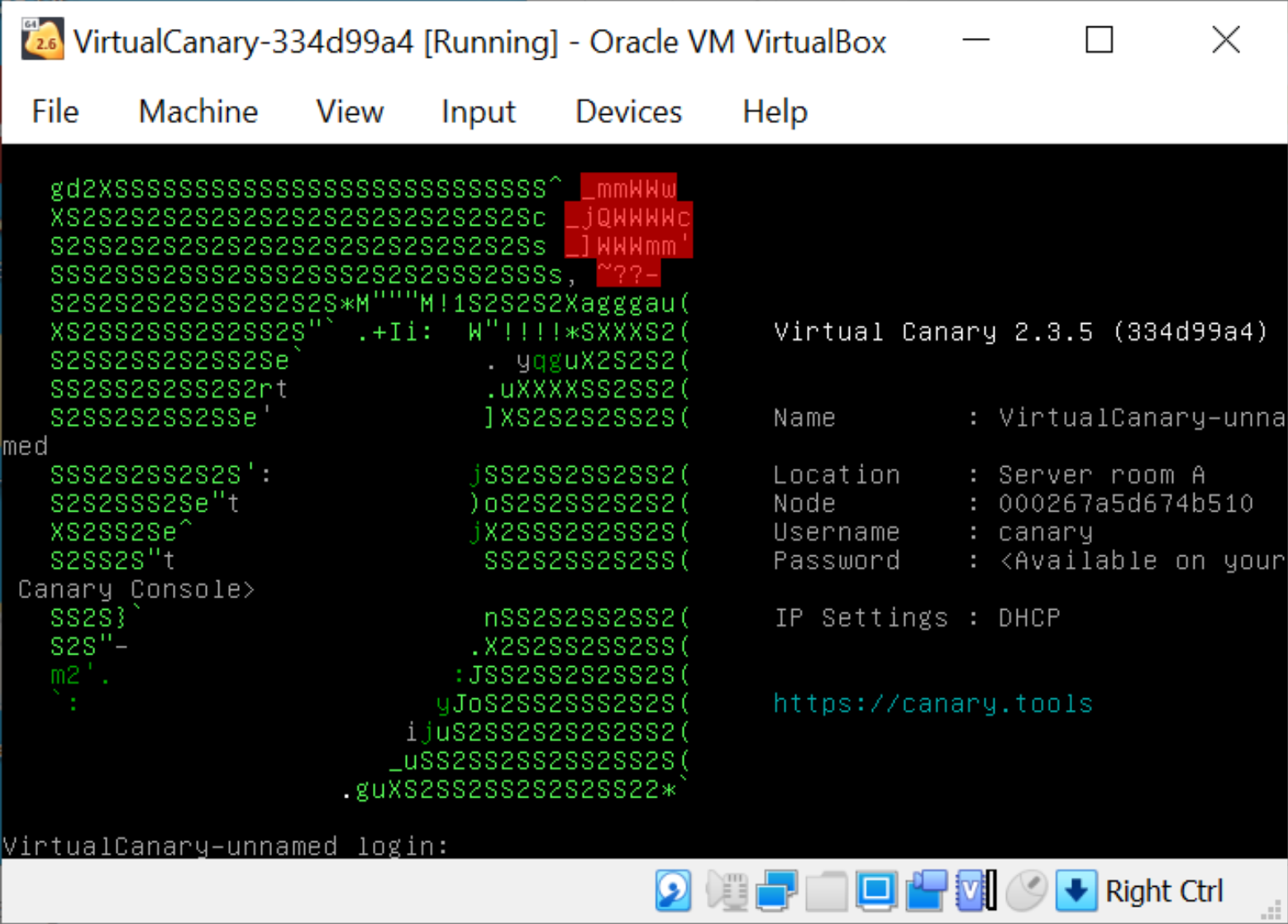 Step 10:
On your Console you should see a pop up to confirm your new Canary.
Click Add Canary.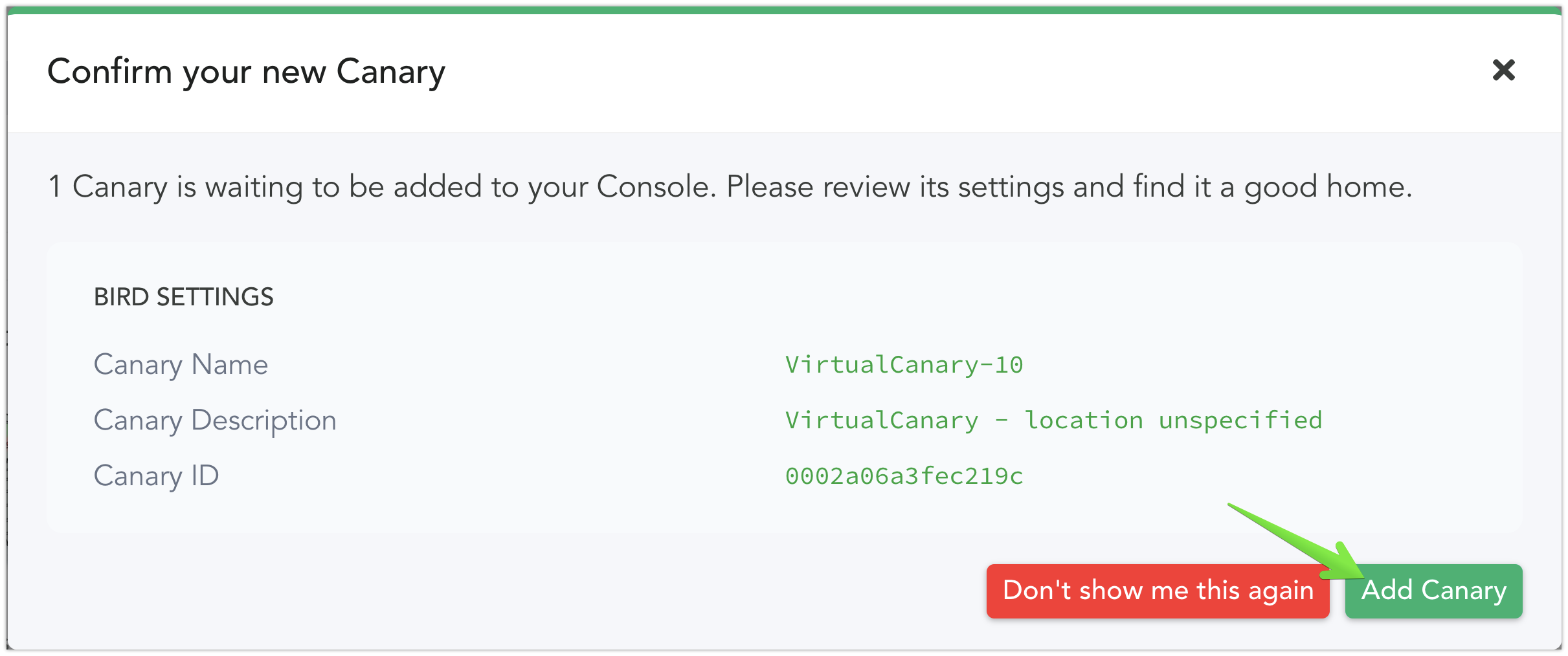 Step 11:
Your Virtual Canary will boot and connect back to your Console.
You can set up your Virtual Canary from within your Console using the remote management - Guide found here.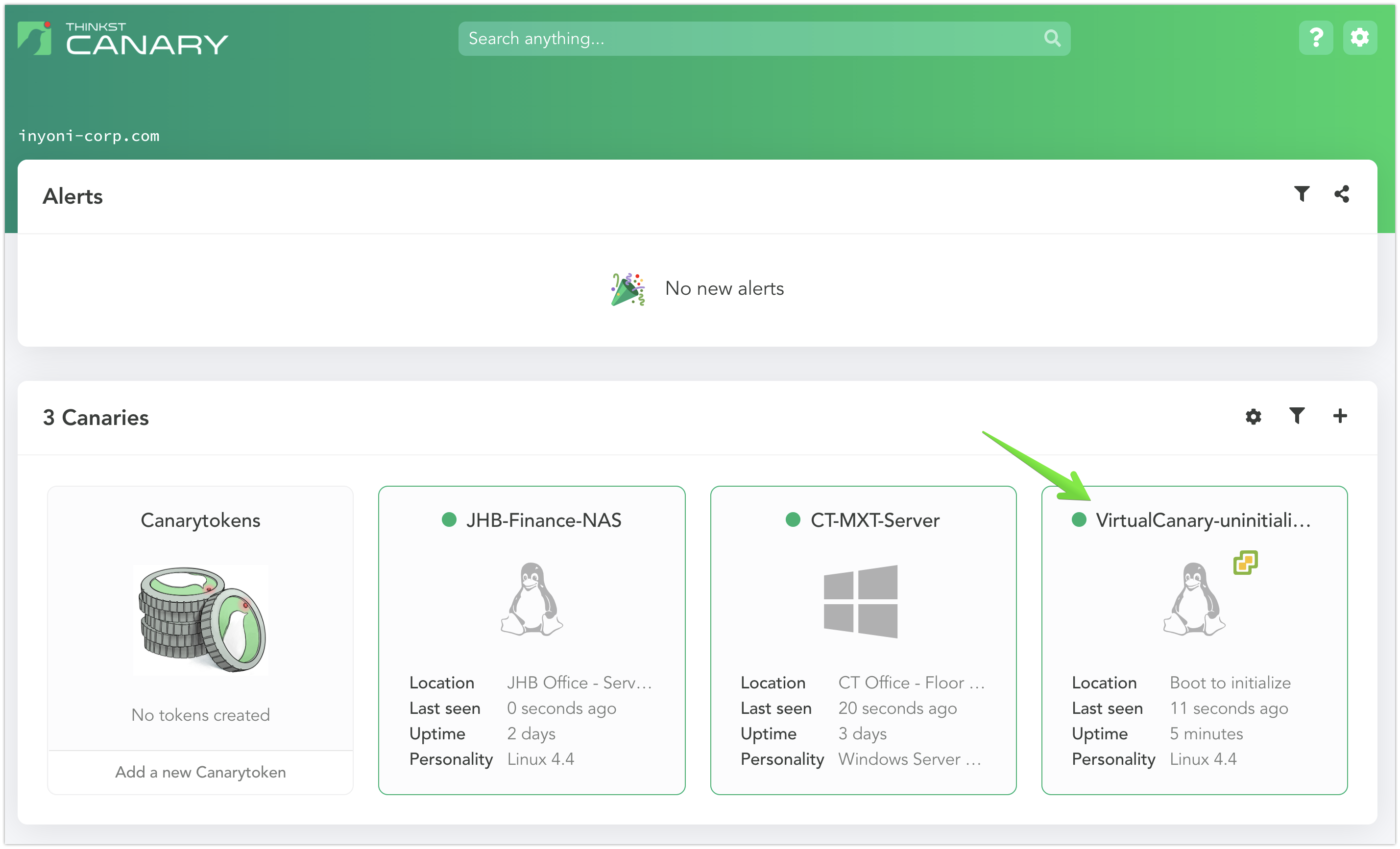 You're done! ;-)