Description: After a hardware upgrade or replacement, you'd have received your new birds already registered to your Console. The final step in getting them online is to complete the migration.
Note: We have gone ahead and pre-enrolled your new Canary as per the old Canary on your Console. Simply power on your new Canary in place of the old Canary, and it should come online. Once online, log in to your Console, and the migration tool pop up should be available for you to complete your migration.
Follow the steps below to complete your Canary migration :
Step 1:
Log in to your Console.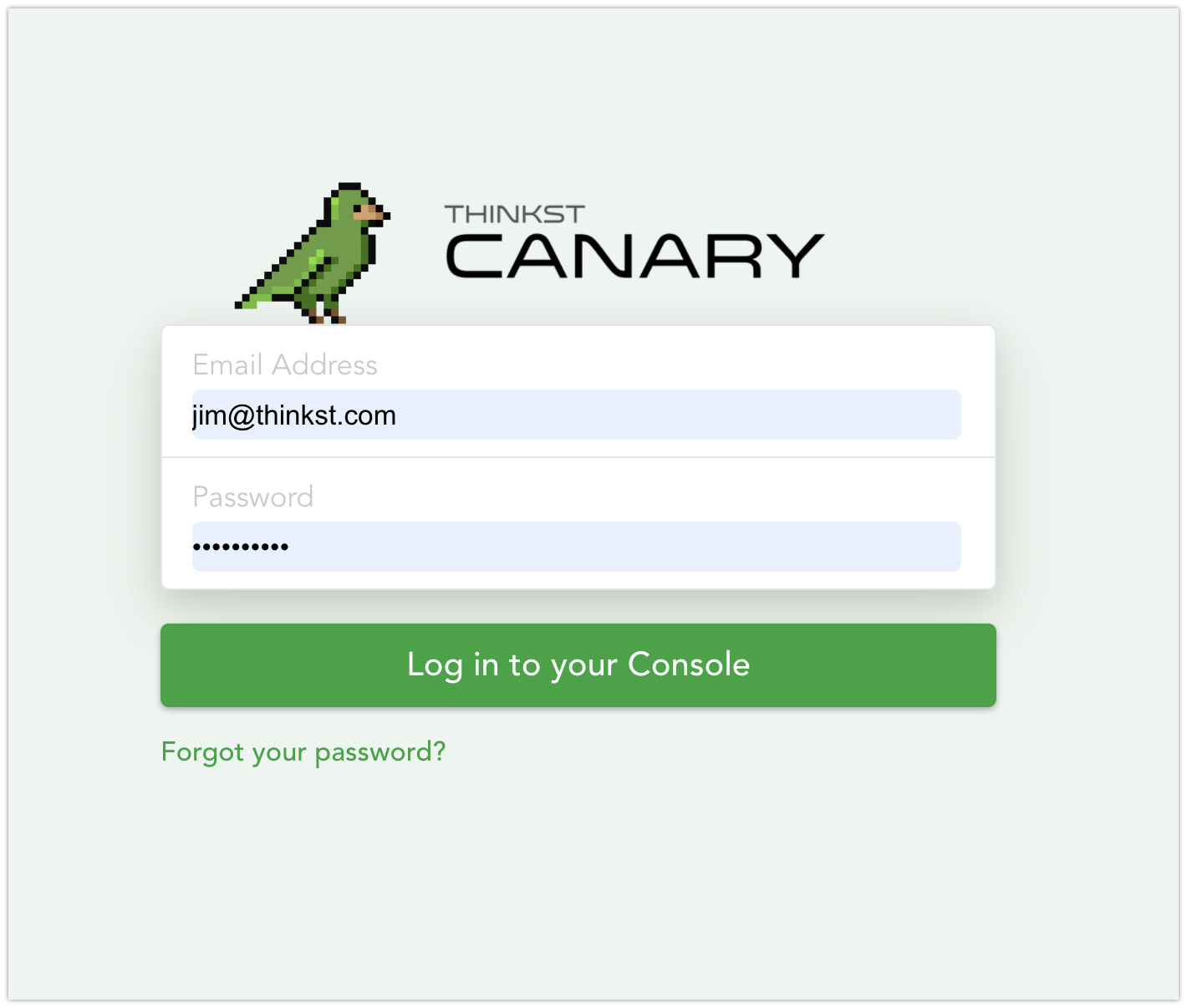 Step 2:
On the migration tool pop up, click Complete Migration.
Note: Once you have clicked "Complete Migration" the old Canary will be hidden, and your new Canary will now be online and working. (All the old Canary's incidents are still displayed (until you delete them)).