To get you up and running with Cloud Canaries on Google Cloud, simply send us one or more Google Cloud emails (user, group or service account) or domains for the users who will launch the Cloud Canary instances.
Once you have the accounts that will be able to deploy Canary images (e.g canary-deploy-svc@tyrons-project.iam.gserviceaccount.com) send them over to support@canary.tools.
Grabbing your GCP user account:
Sign in to GCP, head over to IAM and select the credentials you would like the Canary image to be shared with. The Canary image for your Console is privately shared with your Google Cloud users and domain.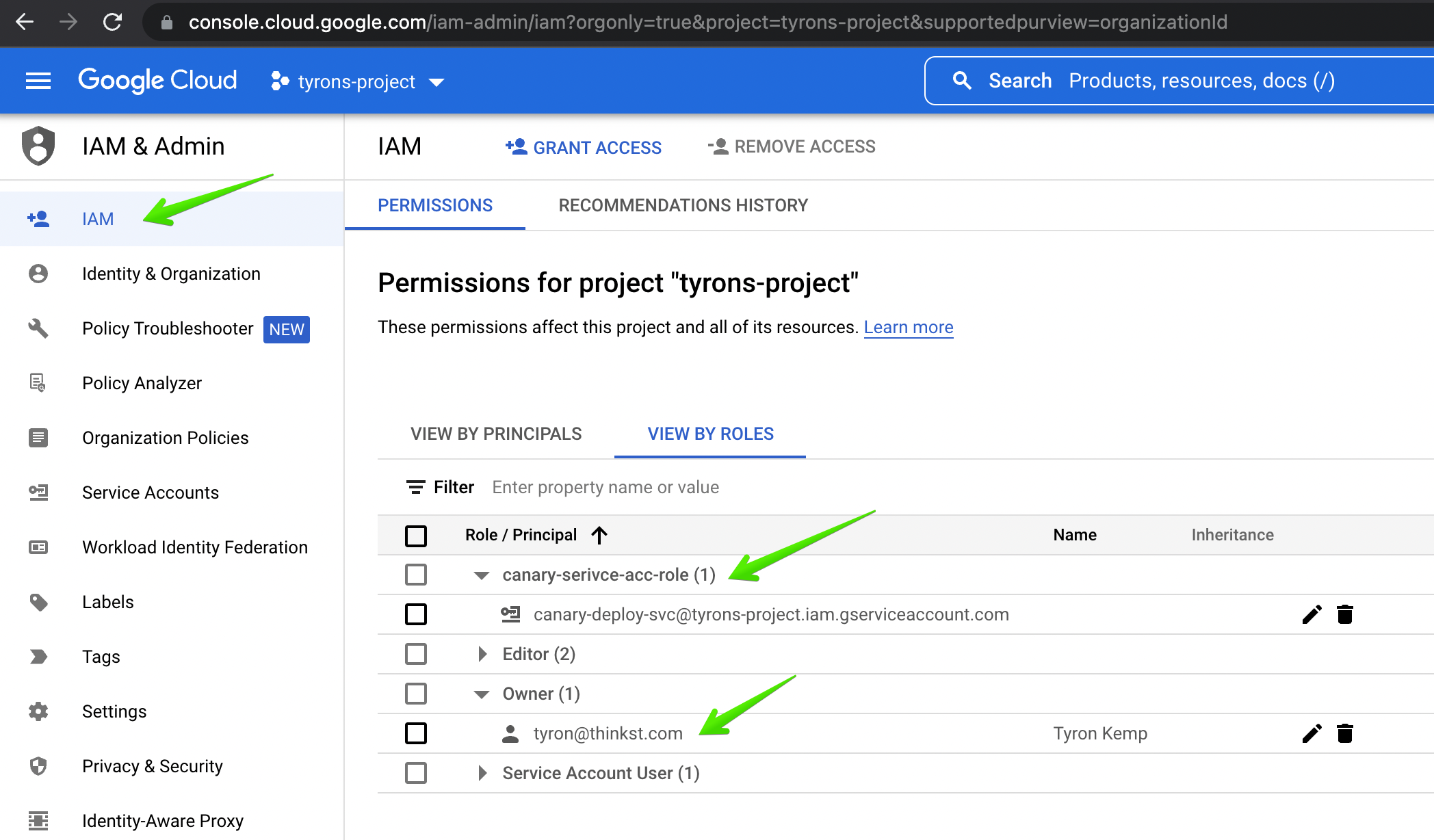 We'll configure your Console and ping you when done.