Introduction
Enable Single Sign-On from LastPass to your Canary Console with these steps.
Step 1: SAML parameters
Login to your Console, click the green Gear Icon on the top right hand side of your screen, select "Global Settings" and scroll down to the SAML section at the bottom of the page. You will find the info for your Console (pictured below) that you'll need later:
Step 2: LastPass configuration
Head over to your LastPass Console. Select Applications, SSO apps and click the Search the catalog button.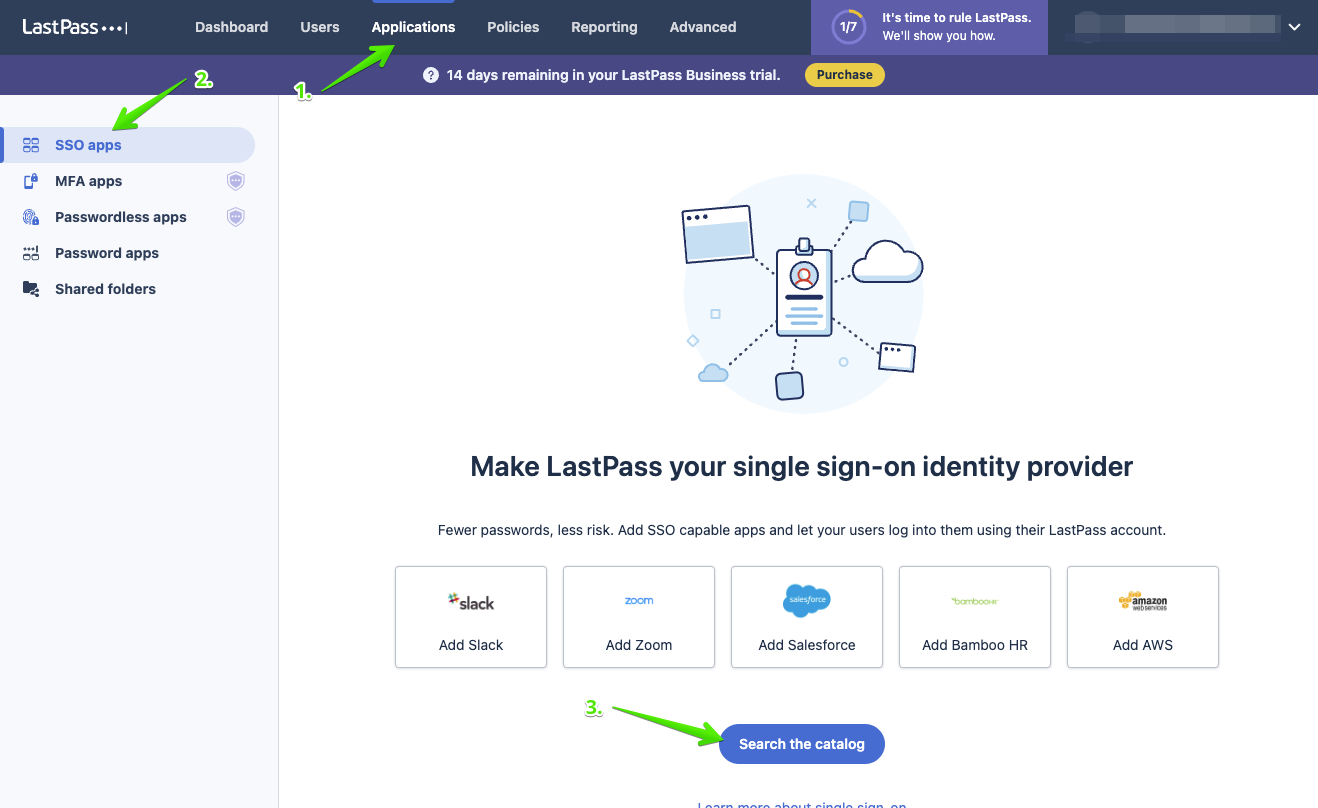 Click Add an unlisted app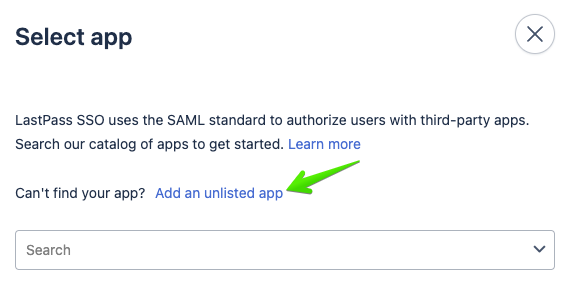 Name the app Thinkst Canary (for example) and click Continue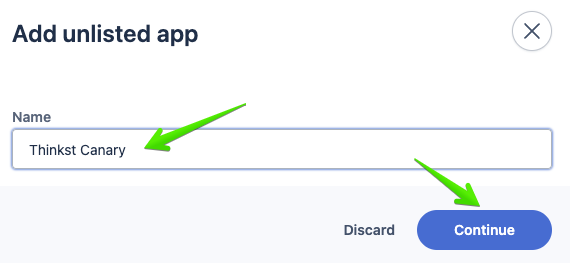 Enter the ACS url from Step 1 and select Advanced settings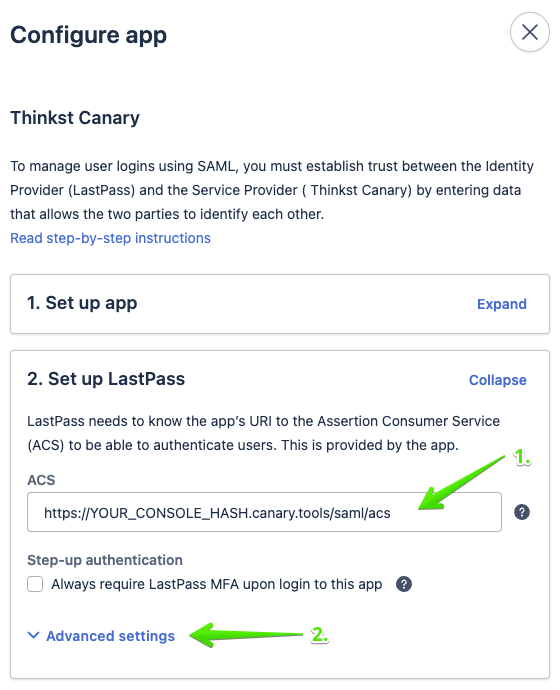 Enter the Entity ID from Step 1, Set your identifier as Email and select Sign assertion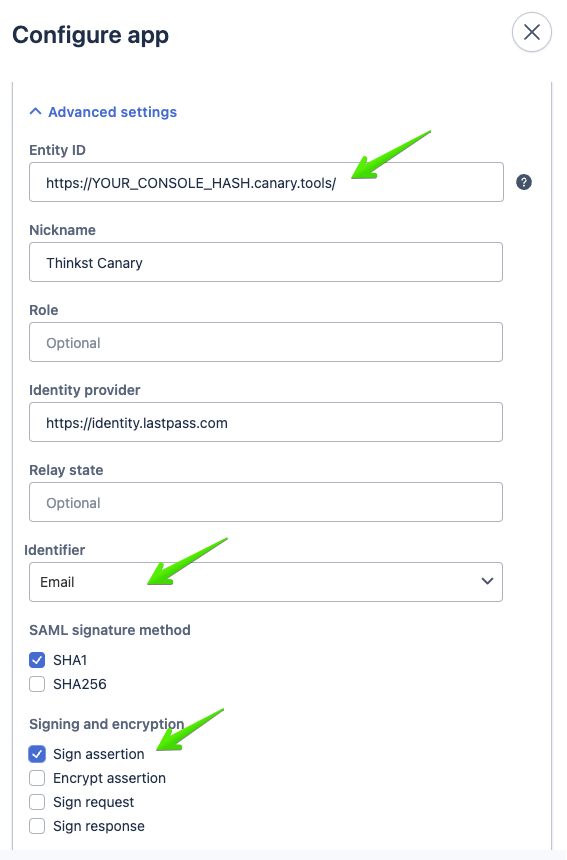 Step 3: Download XML Metadata
Scroll up to 1. Set up app and select Expand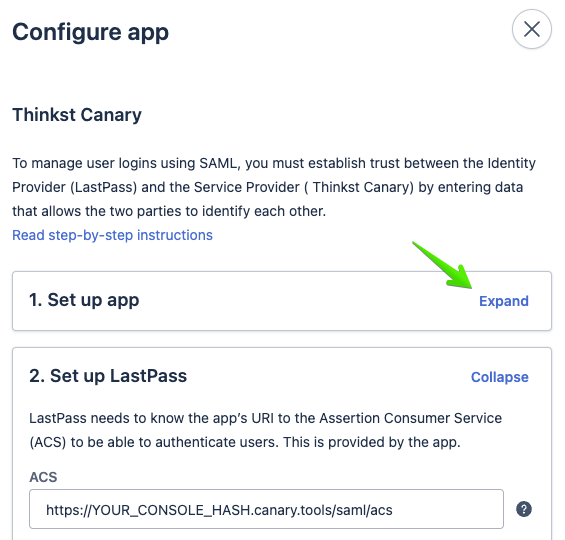 Click Download metadata XML and send it over to support@canary.tools to wrap up the setup on your Canary Console.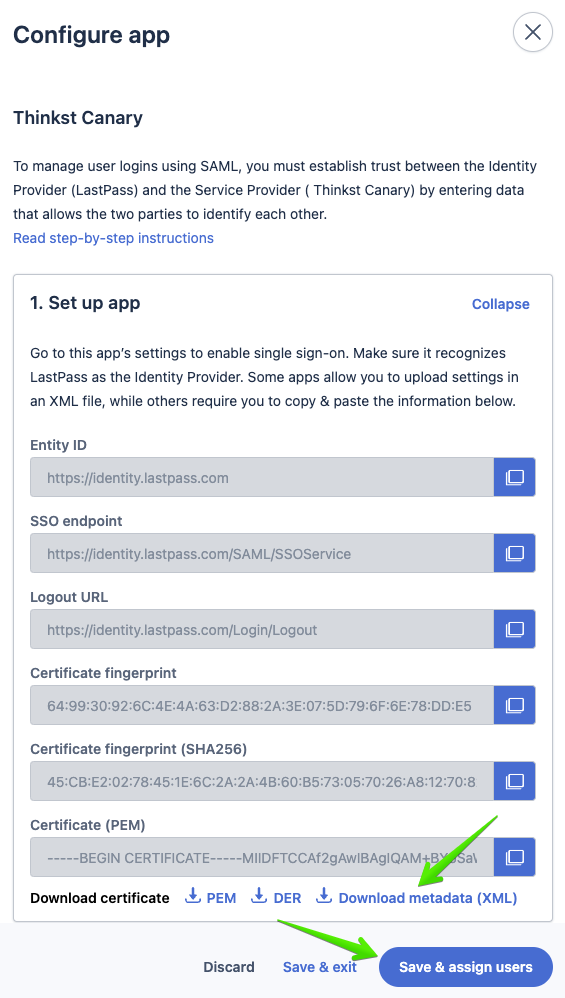 Assign users to the app and select Save and exit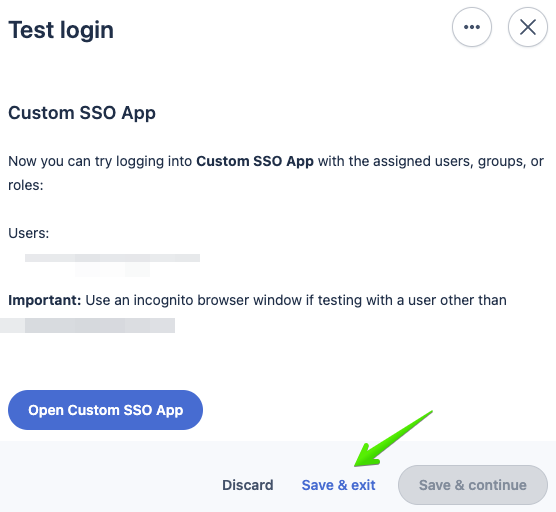 Step 4: Login Test
We'll let you know the moment the config on your Console is done and you will know it's working when you see your Console Login page show a "Login with SSO" button: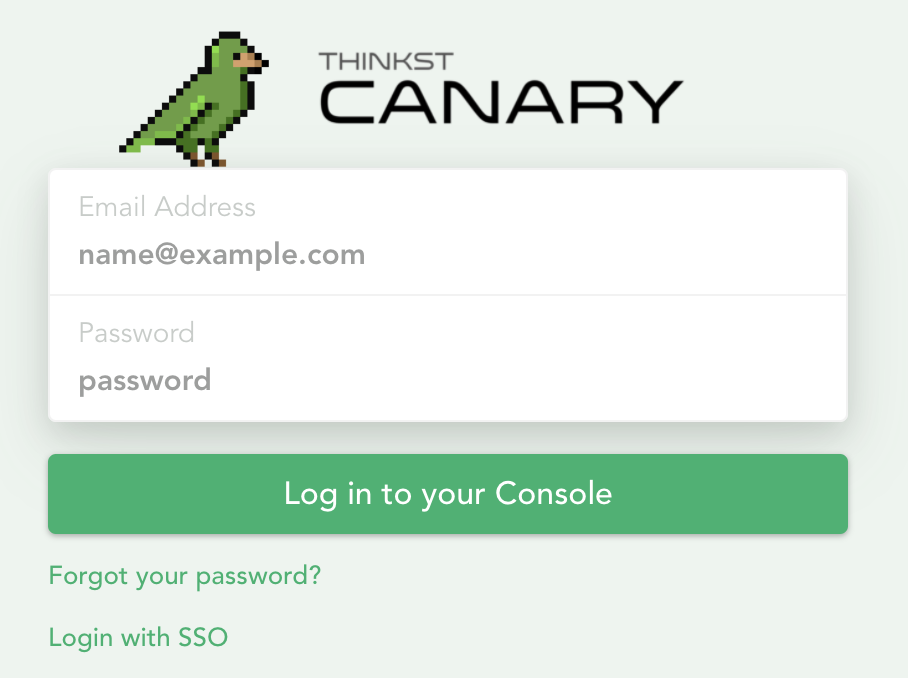 Clicking the link will initiate SSO login.