After going through the OAuth flow you have the ability to create a custom email for your token.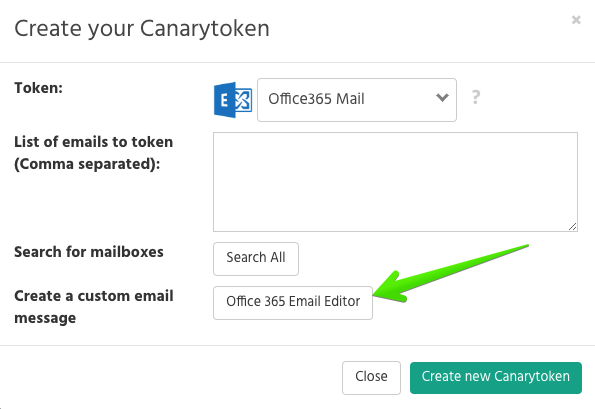 The text editor allows you to format the email content as you please. Including the user's email address can be done by adding the $user placeholder whenever relevant (the $user placeholder is not required).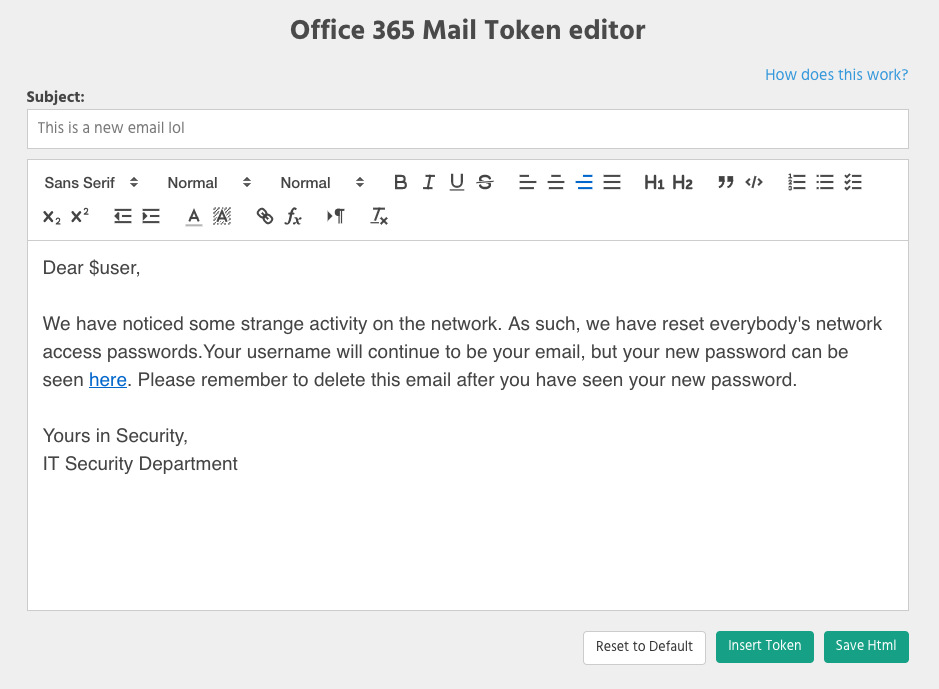 Adding the Canarytoken itself to the mail can be done by hitting the "Insert Token" button. This places a link to the token at the cursor's location in the text editor. It is necessary to have at least one token in the mail in order to save it. You'll be prompted for the text of the link. In these examples we've used "here".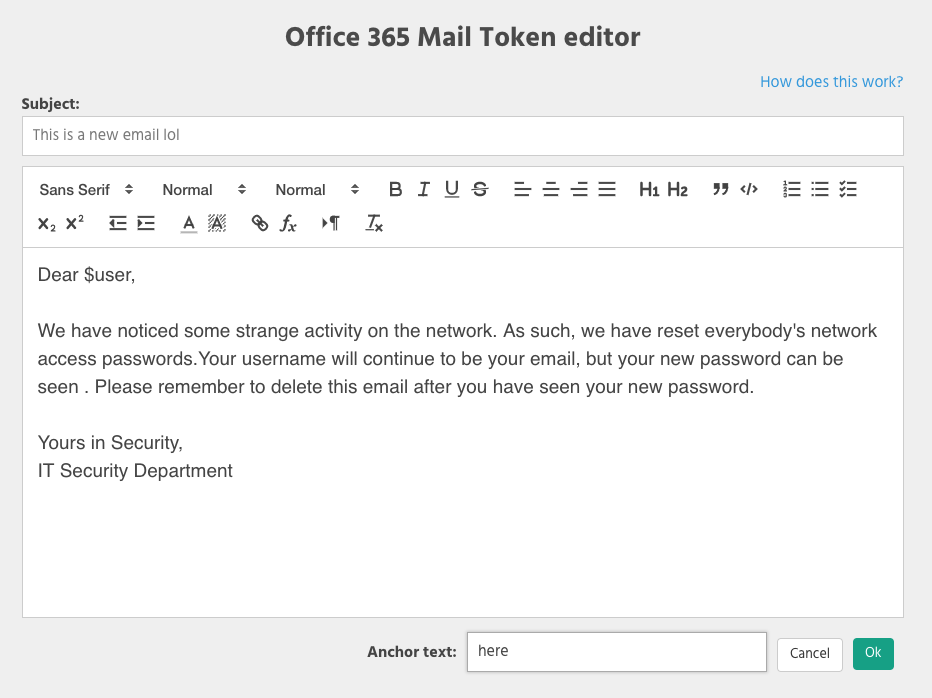 When ready, hit "Save Html" and your custom o365 token mail is ready to be used. Head back to the "Create your Canarytoken" section to starting adding the token to mailboxes.