Description: Canary supports outgoing Webhooks from the Console to an endpoint of your choice. This event-driven approach means you get your alerts in real time! We support your favourite apps such as Microsoft Teams and Slack, as well as support for Generic Webhooks.
Note: We also support flock specific Webhook notifications for Microsoft Teams - see guide here
Follow the steps below to enable and setup Webhooks for Microsoft Teams on your Canary Console:
Step 1:
Log into your MS Teams account and create a new (or use an existing) Connector by following the below steps (you can also take a look at a more detailed guide here).
Add a Connector to a room (we created a "Canary Alerts" room for all our alerts).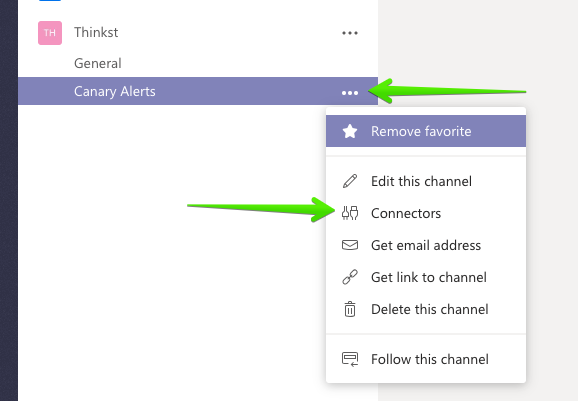 Step 2:
Find Incoming Webhook and click on Add.

Step 3:
Give the Webhook an identifiable name; optionally upload an image, then click Create.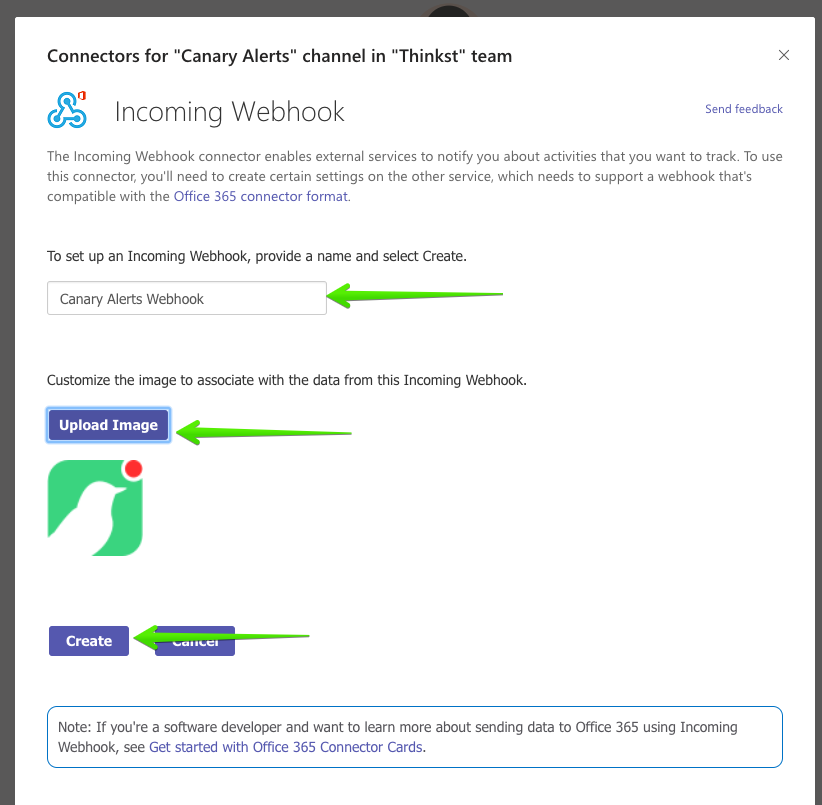 Step 4:
Copy the URL for the Webhook and click Done.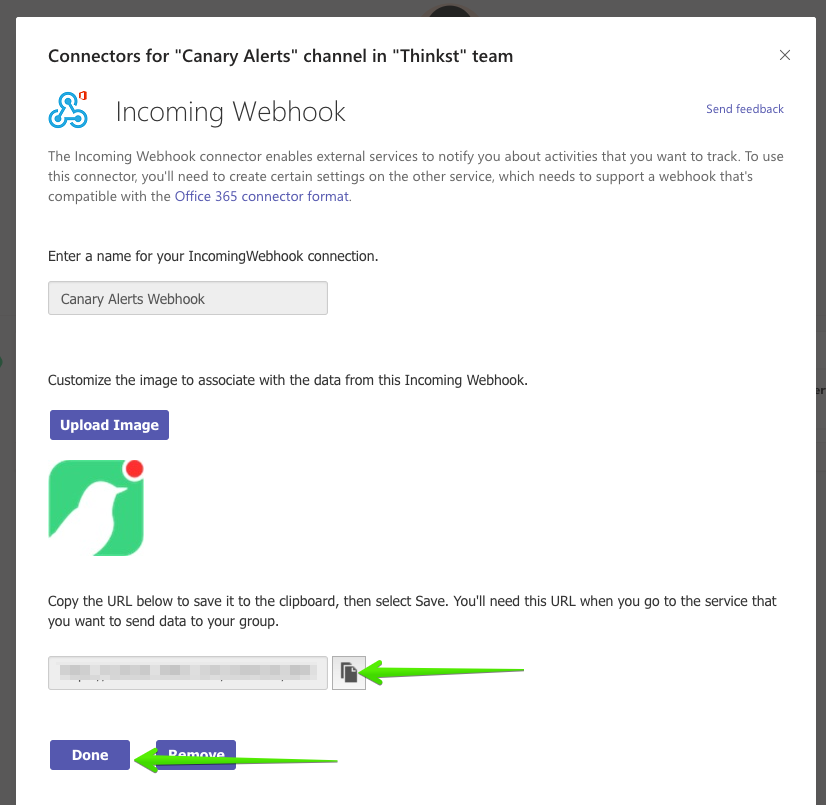 Step 5:
Log in to your Console.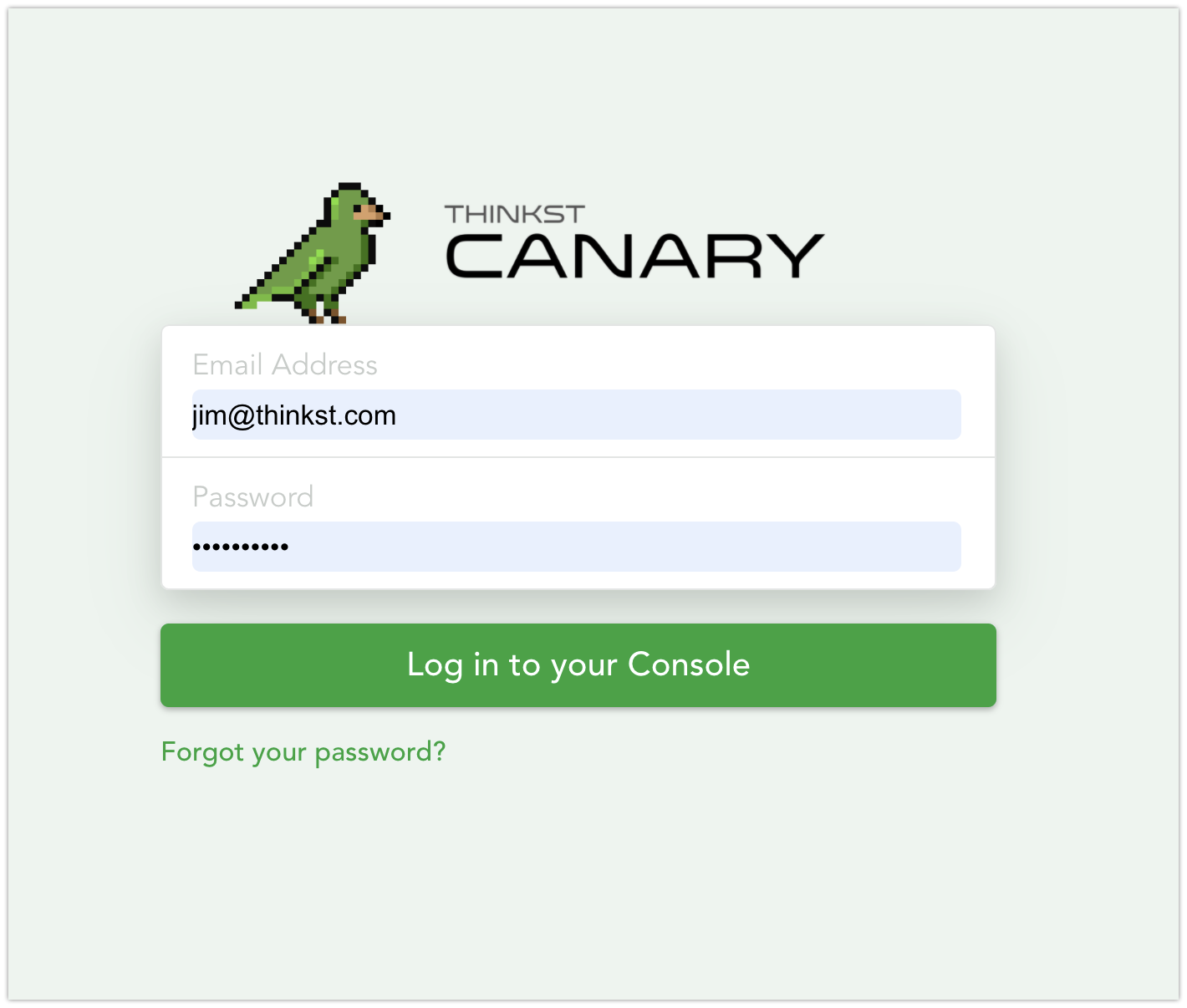 Step 6:
Click on the Gear Icon and then Global Settings.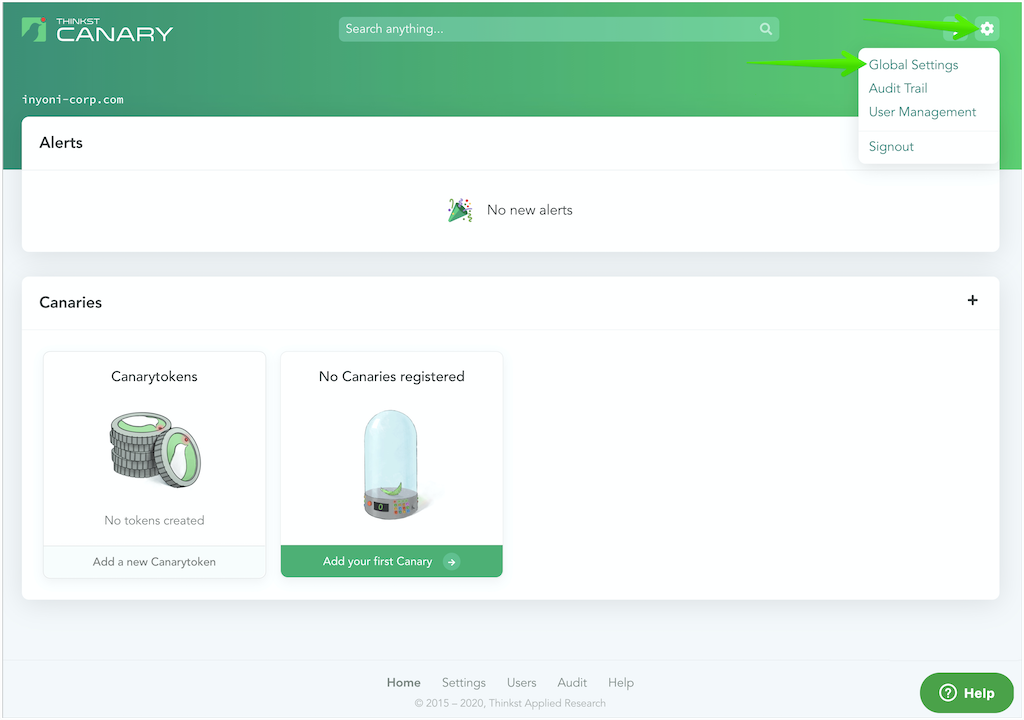 Step 7:
Click on Webhooks and paste the URL that you copied during Step 4 and click Add. Step 8:
Your alerts will now be pushed through to your MS Teams room.